A Killer at Ten: Legal consequences for boy who shot mother over VR headset. He's being tried as an adult.
by Diane Lilli | Dec 15, 2022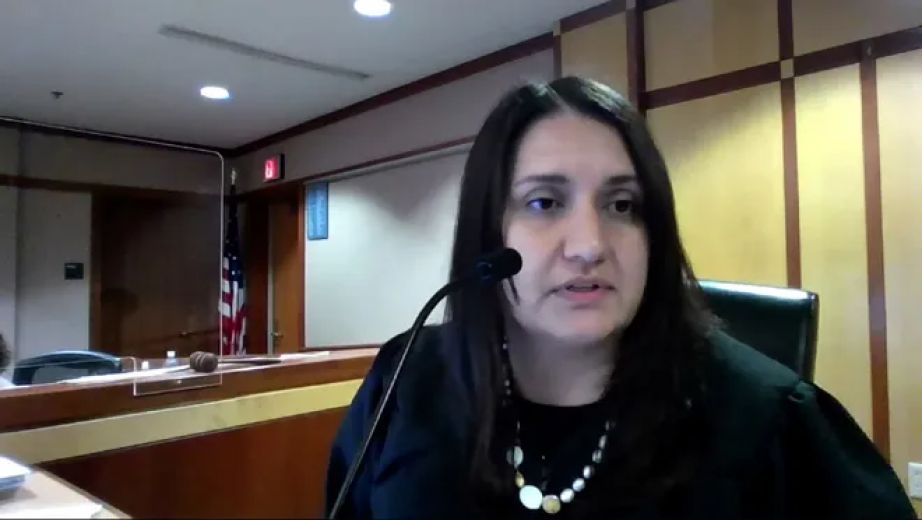 Photo Source: Judge Kristela Cervera conducts a brief online hearing Wednesday concerning the 10-year old boy accused of killing his mother. (Milwaukee County Circuit Court via Milwaukee Journal Sentinel)
A ten-year-old boy from Milwaukee has been charged with the death of his mother. He is being charged with first-degree reckless homicide for the shooting death of his mother, allegedly because of a disagreement about a VR headset he purchased on her Amazon account.
In Wisconsin, State laws say that children ages nine and younger cannot be charged with a crime. However, once a child turns ten, if they are charged with a homicide, they are automatically tried in adult court. This state law was passed in 1996 and specifically calls for a child ten or older to face adult court and consequences for crimes, based upon the severity of the child's federal crime, such as murder.
In the US, 47 states try anyone under the age of 17 in juvenile court. Three states, including Wisconsin, Georgia and Texas, try anyone under the age of 16 in juvenile court unless they are accused of severe crimes such as murder. In those cases, anyone from the ages of 10 to 18 may be tried as an adult.
However, waiver laws exist in all states that allow a judge to try a child, as of the age of ten, as an adult if they are accused of committing severe federal crimes, such as murder.
The boy currently being held at the Juvenile Justice Center in Milwaukee appeared before the judge in a virtual, five-minute court hearing. Judge Kristela Cervera did not allow the ten-year-old defendant's face to be shown on camera during his virtual court appearance.
He is represented by a public defender, who asked Judge Cervera to lower the current cash bail of $50,000.
Court documents state that the son of Quiana Mann shot his mother because she did not let him order a VR headset and had also woken him up earlier than normal on the day of the murder. Ms. Mann was 41-years old.
A day after the shooting death, the ten-year-old ordered the item on Amazon.
On the day of the shooting, investigators said in court documents that the boy took his mother's keys to a lock box where her gun was kept. Then, he went downstairs to the basement of their home where his mother was doing laundry, and pulled the trigger.
The ten-year-old claims he was not trying to kill his mom but instead was trying to frighten her by shooting at the wall behind her. Tragically, this young son instead shot his own mother in the face, killing her.
Despite his young age of ten, Milwaukee state law stipulates he be charged as an adult. If he is found guilty, he could be sentenced to sixty years in prison. In Wisconsin, children under seventeen are usually sent to a juvenile detention facility until they reach the age of 17. Once they reach the age of 17, they are sent to prison to serve the remainder of their sentence.
At first the Milwaukee police determined the shooting was accidental. The police initially said the ten-year-old was playing with the gun and it accidentally went off. They also let him remain at home with his family.
However, the day after the killing, the young boy's family contacted the Milwaukee police, saying they had very serious issues. His 26-year-old sister said her little brother had extreme "rage issues" and that he was under a therapist's care.
In the legal complaint, the sister said he had severe rage issues his entire life, and that he "becomes very angry and acts out." She told investigators that her little brother used his dead mother's Amazon account to order the headset his mother had denied him before she was shot and killed, one day after the fatal shooting.
The boy's sister said in court documents that her little brother never shed a tear about shooting and killing his own mother.
She did say that he said, "I'm really sorry for what happened. I'm sorry for killing my mom." But after expressing his regret, he then asked his sister if his Amazon package had arrived yet.
Prosecutors believe the shooting was premeditated. When questioned by the authorities, the ten-year-old boy said he used his mother's keys to use for the gun lock the night before the shooting.
The legal complaint states, "He went to the basement and took up a shooting stance. He admitted knowing that guns can kill people."
Investigators said the boy described what happened. Court documents share the boy's explanation of how the shooting death occurred, saying "Before he fired the shot, he closed his left eye. His mother walked in front of him when he tried to shoot the wall to 'scare her,' whereupon he admitted that he shot her in the face when she was approximately 3 feet away from him. After shooting his mother, he put the gun in the living room closet, and then afterwards, informed his older sister."
Activists are calling for prosecutors to try the child in juvenile court and not as an adult.
Sharlen Moore, the director of the Youth Justice Milwaukee and Urban Underground, said in a statement, "We have to stop criminalizing children, especially black and brown children who are still disproportionately charged and sentenced at higher rates than their white counterparts."