Airline Not Responsible for Unforeseeable Injury in Passenger Fight
by Maureen Rubin, J.D. | May 14, 2022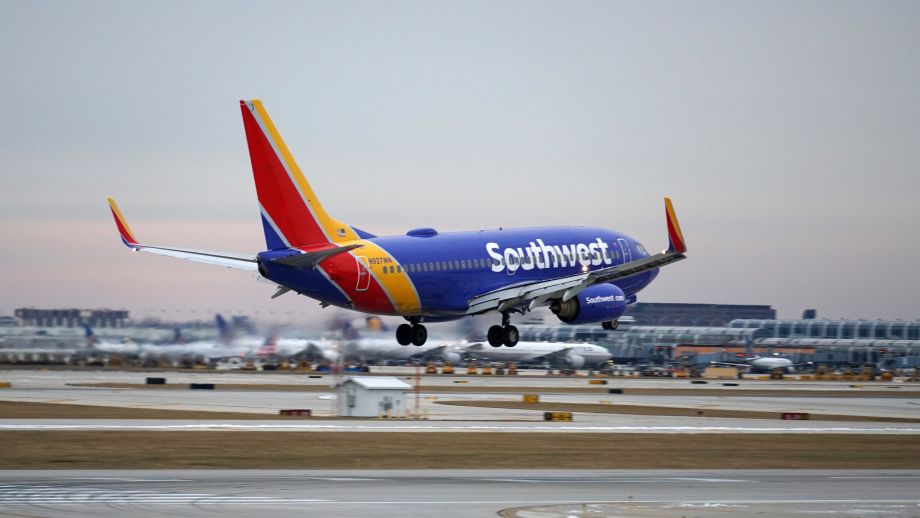 Photo Source: Adobe Stock Image
In these post-COVID times when people have started traveling again, it is common to hear news reports about angry passengers who start fights on board. The reasons vary. Some don't want to wear masks; others are upset about long waits or cancellations, or they object to new rules about limits on alcohol. Anyone thinking of traveling should know that an appellate court recently ruled that airlines do not have a duty to protect their passengers from unforeseeable fights that occur onboard.
The case that received this ruling was all about legroom. A Southwest Airline passenger refused to move his bag from the overhead compartment to the space under his seat when an airline employee told him that his bin space was needed for another passenger's bag. When the passenger refused to give up his legroom, he was told to move his bag or voluntarily disembark. He refused. The dispute escalated.
The police were called and another passenger was injured during a skirmish between two angry travelers who were punching each other. Another man, the plaintiff, who hurt his knee when one of the combatants fell on him, left the plane in a wheelchair. He later sued the airline for negligence. The court said Southwest had no duty to protect him. The injured passenger appealed but he lost.
In a unanimous decision by a three-judge panel from California's Second District Court of Appeal on April 22, Presiding Justice Elwood Lui affirmed the summary judgment decision by Judge Stephen I. Goorvitch of the Superior Court of Los Angeles County in Southwest's favor.
The injured passenger, plaintiff and appellant Miguel Rodriguez, was an innocent bystander to the fight between two other passengers on March 2, 2018. One was the man who refused to leave the plane and the other was a passenger who was just angry because the flight was delayed by the behavior of the man who wouldn't move his bag.
As those two men were fighting, one fell onto Rodriguez, injuring his knee. He sued Southwest for negligence, seeking personal injury damages. The trial court ruled that Southwest owed no duty to protect Rodriguez from the "unforeseeable assault." The appellate court agreed and affirmed the Superior Court's decision.
Rodriguez's lawsuit argued that Southwest, a common carrier, had a duty of care to control the "circumstances of passengers." The airline countered by saying it had "no duty to protect Rodriguez from an "unforeseeable intentional act of harm by a fellow passenger." The trial court's opinion concluded that there were no "issues of material fact" indicating that the attack would be foreseeable or that Southwest could have been able to protect Rodriguez from injury.
Liu's opinion began with a review of the criteria for summary judgment, which can be granted, as it was here, when there are no triable issues of fact. Rodriguez argued that the attack was foreseeable. Liu responded that there could be a duty of care if a "special relationship" was present between the two parties. This led to a review of common carrier negligence law.
The opinion explained that a special relationship can exist when a "plaintiff is particularly vulnerable and dependent on the defendant who, correspondingly has some control over the plaintiff's welfare." Liu thus admitted that there is a special relationship between airlines and their passengers. However, this duty is dependent on "foreseeability factors" as well as public policy considerations. And here, the court concluded that "expecting an airline to protect a passenger from a fellow passenger's unforeseeable assault…would impose an untenable burden on both the airline industry and airline passengers."
To determine whether Southwest would be responsible, the court had to decide whether the "category of negligent conduct" was "sufficiently likely to result into the kind of harm experienced." Liu then reviewed common carrier responsibility to passengers, beginning with the statement that "Common carriers have never been insurers of passenger safety." Rather, their duty has always been limited to protect against "foreseeable third-party harm."
The opinion then applauded Southwest's existing procedures for clearing the plane and calling the police, which "fulfill(ed) its obligations as a common carrier." It then repeated that the skirmish between the two passengers whose behavior resulted in Rodriguez's injury was unforeseeable. Nothing like this had happened before, and the attack occurred in an area of the plane where no crew members were present.
Liu next turned to a discussion of public policy considerations needed to prevent future harm by imposing a duty of care that included liability of "breach, and the availability, cost, and prevalence of insurance for the risk involved." The court found that Southwest had no moral blame because it lacked knowledge of the attack and did not act in bad faith, among other criteria.
The court then acknowledged that airlines do need to protect passengers and "That need is growing as more airline passengers have returned to flying following the pandemic-related drop in ridership and the number of onboard unruly passenger incidents has increased dramatically." Indeed there were 4,000 reports of "unruly passengers" in just the first nine months of 2021. But should the airlines be responsible or would that be an "unrealistic and unacceptably heavy burden" on them?
Liu, perhaps sarcastically, concluded that "Short of having airlines require that passengers (1) be screened for emotional stability before boarding; (2) remain strapped in their seats under the watchful eye of onboard security guards; (3) and submit to having security guards escort them to and from the rest rooms and the aircraft, we can envision no practical, cost effective, and tolerable means of safeguarding passengers from such unforeseen attacks and controlling such unforeseen attackers."
Fasten your seatbelts. It is going to be a bumpy ride in the unfriendly skies.