Appeals Court Approves Counting Mail-In Ballots Before Election Day
by Maureen Rubin, J.D. | Jun 06, 2023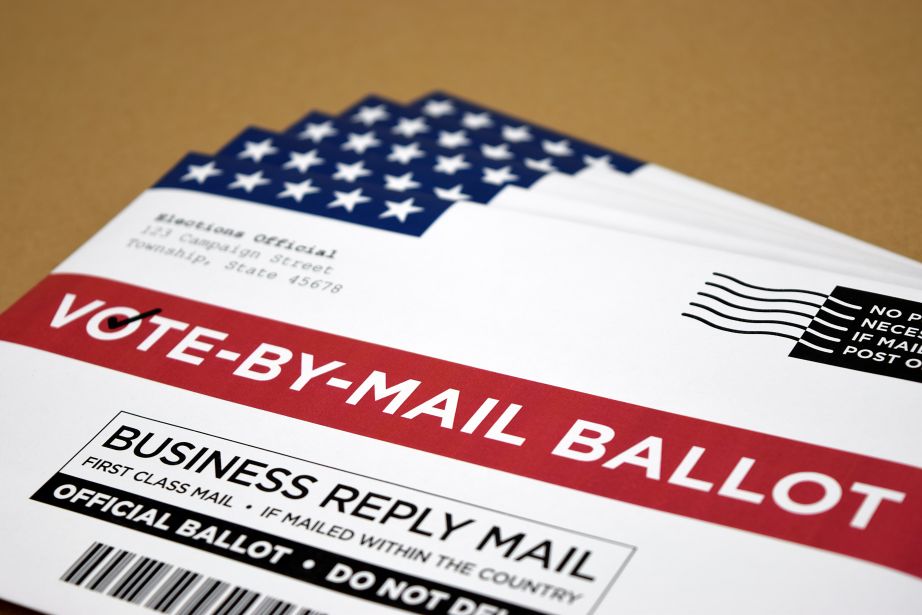 Photo Source: Adobe Stock Image
Among its endless controversies, the 2020 election is likely to be most remembered for its contentious debates over the legality and accuracy of ballots. A recent ruling by a California Court of Appeal could help prevent pouring more fuel onto the fire over the legitimacy of votes. This time it's about votes that are mailed in, not cast at polling places, on Election Day.
Section 15101 of the 2020 California Elections Code states, "Any jurisdiction having the necessary computer capability may start to process votes by mail ballots on the 10th business day before the election." It also cautions that "under no circumstances may a vote count be accessed or released until 8 pm on the day of the election. "
The Elections Code section has been amended three times since the March 2020 primary, when it was first used. One amendment changed the permissible time to begin counting to the 29th day before the election. Other changes clarified what may be counted in jurisdictions with "machine reading capabilities." Qualifying districts may open ballot return envelopes, remove damaged ballots, prepare ballots for return reading, and count ballots for write-in candidates.
The key issue in this case is whether "machine reading" as defined in the latest amendment to the Elections Code includes "scanning" with equal force to the prior version.
Petitioner Raji Rab was one of five candidates for California's 30th District U.S. Congressional seat held by Rep. Brad Sherman (D). California's primary election allows any registered voter to vote for any candidate, regardless of party affiliation. The two candidates who receive the most votes will appear on the general election ballot, regardless of party.
Rab filed a writ of mandate with Secretary of State Alex Padilla on April 8, 2020, which claimed that the original 2020 Election Code with the 10-day permissible counting window violated the State's Elections Code. When Padilla was appointed to the U.S. Senate, California Secretary of State Shirley N. Weber was substituted for Padilla. The case was defended by the California Attorney General.
Rab claimed that Los Angeles County violated the Elections Code section that forbade the access and release of vote counts before 8 p.m. on Election Day. He blamed the County's computer system for his loss, saying that when cast ballots are scanned, they are accessible with a password. He claimed this resulted in "malconduct" that caused his votes to be "given to his opponent, robbing (him) of his victory." He said the scanning system allowed Dean Logan, the Los Angeles County registrar, to "access the ballot count, tamper with the results and summation of the ballot count, take a majority of (his) votes, and allocate them to (his) opponents." He put forth several so-called computer experts to support his case. He sought a recount.
In a unanimous 3-0 decision authored by Justice Harry E. Hull Jr. of California's Third District Court of Appeal on May 26, the appellate court denied Rab's petition and affirmed the ruling by Sacramento County Superior Court Judge Laurie M. Earl. The opinion said, "We hold the trial court interpreted Elections Code section 15101, subdivision (b), correctly: machine reading includes scanning. We also find that evidence does not support Rab's position; and that the trial court exhibited no bias and prejudice." The opinion also found most of petitioner's exhibits to be "irrelevant."
The opinion then went into detail about how the VSAP Tally System works. It uses "industry grade scanners" to scan ballots and convert them to images, without generating or tabulating vote counts until the legal time for release. Rab said that machines that both count and tabulate are "two-for-one(s), and therefore violate" the Election Code." A series of motions in which Rab demanded inspection of voting sites and documents followed. The trial court denied Rab's motions to inspect and compel on several grounds, including failure to meet filing deadlines.
Hull's opinion began by stating that the trial court had correctly interpreted the word "processing" in the Elections Code. It said there was "a plain and commonsense meaning of the term "machine reading." Importantly, it also found no evidence that any ballots were counted before 8 pm on election night. Rab's experts on this point also "failed to qualify as experts."
Rab's last argument claimed that the trial court was "prejudiced against him." The Court of Appeal found no bias. Rab failed to identify statements or actions by Judge Earl to support his charges against her. The petitioner also failed to persuade the court that the arguments in his opening brief were ignored and that his alleged evidence of "malconduct" were investigated.
Election defenders can now add this decision to others that in the past or future attempt to prove election fraud. If the past is a prelude to the future, there are likely to be many more to come.