Arkansas Woman Arrested After Selling Stolen Human Body Parts to Pennsylvania Man
by Nadia El-Yaouti | May 09, 2023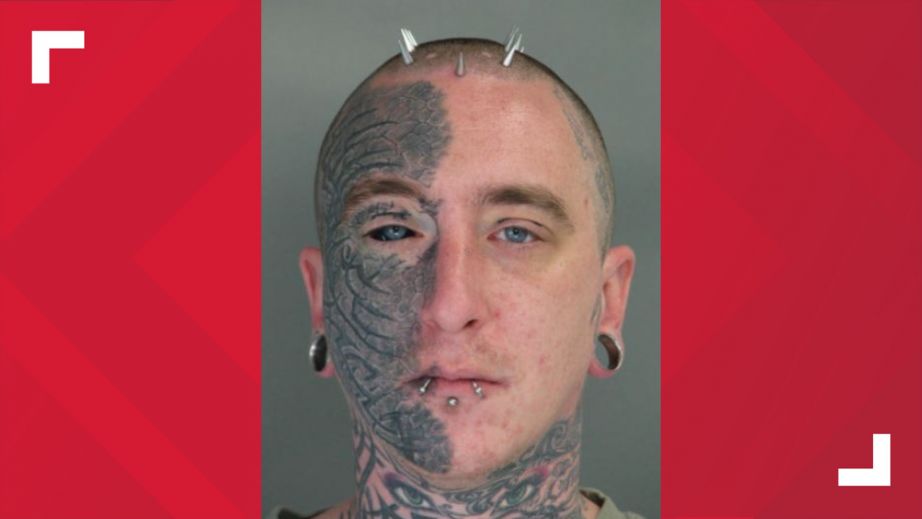 Photo Source: East Pennsboro Police
A bizarre investigation is underway after a postal service employee intercepted a shipment containing human remains that were bound for a 40-year-old man living in Pennsylvania. The shipment has since sparked a federal investigation that led officials to an Arkansas woman accused of selling the body parts.
The man has been identified in Pennsylvania state charges as Jeremy Lee Pauley. A federal investigation that was launched after the postal service worker intercepted the package does not identify Pauley by name but simply refers to him as a buyer of the human remains. Reports also indicate that Pauley had been the subject of a police investigation after they were tipped off by a caller who reported that Pauley had "human organs" and "human skin" in five-gallon buckets stored in his basement.
Officials were able to trace back the purchased human remains to the accused seller, a 36-year-old Little Rock, Arkansas, resident, Candace Chapman Scott. Scott, a former mortuary worker, is accused of illegally obtaining the human remains and setting up a transaction with Pauley after connecting through a Facebook group about "oddities."
Scott has since pleaded not guilty to 12 counts including conspiracy to commit mail fraud, mail fraud, conspiracy to commit wire fraud, wire fraud, conspiracy to commit interstate transportation of stolen property, and interstate transportation of stolen property.
As a former employee at Arkansas Central Mortuary Services, Scott was responsible for transporting, cremating, and embalming human remains. Reports indicate that the University of Arkansas for Medical Sciences in Little Rock often sent human remains of cadavers to Arkansas Central Mortuary Services. The cadavers that were in the care of the university were donated by individuals who opted to have their bodies used for science and study by medical students.
The April 5 indictment which was recently unsealed details that Scott connected with Pauley in October 2021. After connecting, she allegedly offered to sell him human remains that she obtained from the University and was supposed to cremate. The indictment details that Scott sent the owner of the Facebook page a message that read, "I follow your page and work and LOVE it," adding, "Just out of curiosity, would you know anyone in the market for a fully in tact , embalmed brain?"
The Indictment goes into detail explaining that for nearly a year after connecting, Scott sent Pauley a variety of body parts including human brains, fetuses, hearts, lungs, genitalia, large pieces of skin, and other parts. In one transaction, Scott sold Pauley a fetus at a discounted price because it was "not in great shape."
Over the span of the nine-month communication between the two, Pauley paid out $10,975 in PayPal transactions to Scott.
Scott is currently behind bars after being arrested last week. She is awaiting a Tuesday hearing that would determine if she should remain behind bars until her May 30 jury trial date.
Prosecutors along with Assistant U.S. Attorney Amanda Jegley stood before U.S. Magistrate Judge J. Thomas Ray last week and argued that Scott should remain behind bars because of the nature of her charges and the strong possibility that she might flee to avoid answering them.
Jegley explained, "I think that the facts ... underlying the indictment and in the indictment are uniquely egregious and objectionable and we believe there is going to be some significant public outcry as a result of this."
While Judge Ray acknowledges the charges against Scott are "shocking and depraved," she can only be held under federal rules if she is dangerous.
The state charges against Pauley are many, including charges of a misdemeanor count of abuse of a corpse, a felony count of receiving stolen property, a misdemeanor count of receiving stolen property, and a felony count of dealing in proceeds of unlawful activities. Pauley has since been freed on bail and is waiting for his preliminary hearing on June 7.
According to officials, the sold remains have not been identified and may likely never be identified due to the reality that embalming a corpse can damage DNA.