AT&T Files Lawsuit Against T-Mobile Alleging False Advertising Over Senior Discounts
by Nadia El-Yaouti | Sep 21, 2022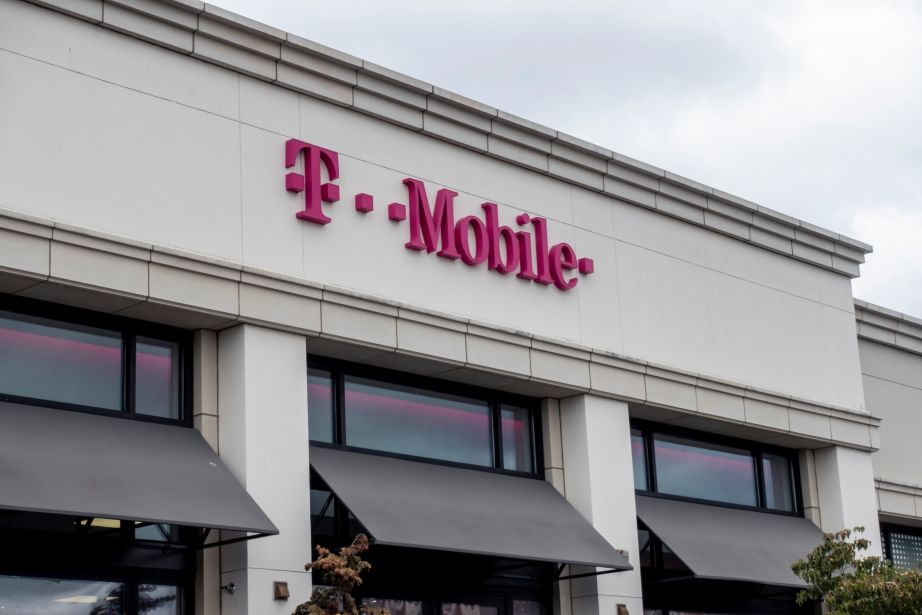 Photo Source: Adobe Stock Image
AT&T filed a complaint against T-Mobile in Texas' Eastern District Court accusing its rival of false advertising.
At the heart of the complaint is T-Mobile's recently launched "Verizon and AT&T Ban Senior Discount" campaign. As part of the campaign, customers are directed to the website BannedSeniors.com. On the website, T-Mobile touts that "92% of seniors in the U.S. can't get a wireless discount from Verizon or AT&T because they don't live in Florida."
The website also uses unique tactics to persuade customers to switch to T-Mobile. The website offers helpful but cumbersome solutions for seniors who are seeking discounted cellular rates in Florida. These solutions include tips on how to get a virtual mailbox in Florida so that they can qualify for senior discounts without living in the state. There's also real estate information for customers who might entertain the option of moving to Florida in order to get discounted rates. Their website explains, "We've enlisted the help of legendary Florida real estate agent, Bobby Auerbach, to help discount-deprived Verizon and AT&T customers move to the one state they can get a wireless discount without switching providers. Yes, we agree it's overkill to move to Florida just to get a wireless discount, but that's the world we live in. Take a bow, AT&T and Verizon."
As part of T-Mobile's ad campaign, the telecommunications giant aims to tout a year-long discount program geared toward seniors ages 55 and over. T-Mobile's program, Unlimited 55+ Plans, allows seniors to enjoy packages that include "unlimited" talk, text, and data rates.
In an attempt to spotlight their Unlimited 55+ Plans which were first brought forward in 2017, T-Mobile has gone after its competitors, AT&T and Verizon, seemingly painting the two providers as being unable to provide such services.
AT&T has pushed back against T-Mobile's ad campaign, calling it false and downright dishonest.
In their lawsuit, AT&T calls out T-Mobile's ad campaign as false advertisement. Their lawsuit explains, "These claims are literally false. AT&T has not 'banned' seniors from getting discounted wireless service outside the state of Florida. To the contrary, AT&T offers discount programs that are available in every state to customers over the age of 55. For instance, AT&T offers and markets a discount program in partnership with the AARP."
The lawsuit points out that the main prong of T-Mobile's advertising claims appears to stem from AT&T's pilot initiative which looks very familiar to the T-Mobile Unlimited 55+ Plan. In 2020, AT&T began offering its own discounted "Unlimited 55+" plans via a pilot program. The pilot, however, was only available to residents in Florida. T-Mobile seemingly referenced the AT&T pilot program through their campaign by advertising, "Until Verizon and AT&T offer senior discounts outside of Florida, we're helping their customers get access to the wireless discounts they deserve as part of our Carrier Callout."
AT&T argues that such claims are false because not only does the company not discriminate against seniors living outside of Florida, but they have for a long time offered discounted rates to residents in all 50 states. AT&T's complaint explains that they have a program in place that offers members of the nonprofit organization representing seniors in America, AARP, a $10 discount off of its Unlimited Premium Plan. AT&T details that the plan is available to all seniors regardless of which state they live in.
A spokesperson for AT&T shared, "AT&T offers wireless discounts to people of all ages, including seniors in all 50 states. The only way to stop the un-truthful carrier is apparently in a court of law, and that's where we are." AT&T has gone on to call out its rival saying that T-Mobile intentionally designed and marketed its campaign in order to deceive senior citizens.
In their lawsuit, AT&T is seeking to obtain all the profits earned through T-Mobile's advertising along with other relief. AT&T is also seeking to have a court issue an immediate preliminary and permanent injunction of T-Mobile's ad campaign.