California Agrees to Pay $51M Over Killings at Veterans Home
by Nadia El-Yaouti | Jun 23, 2022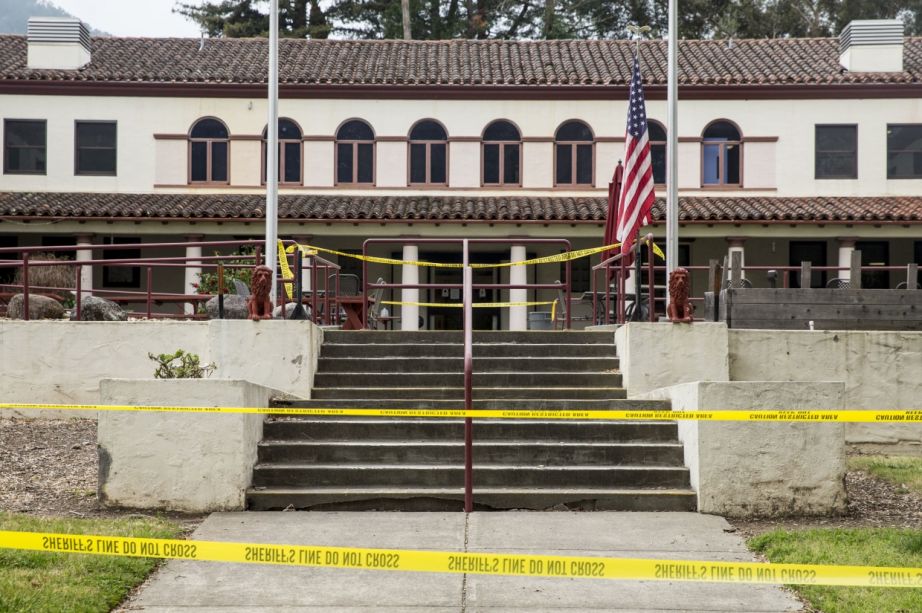 Photo Source: Caution tape at the Madison Hall of Pathway Home following the deadly shooting of three female Pathway employees in Yountville, California, file photo, March 10, 2018. (Jessica Christian/AP file)
Officials in California have agreed to pay $51 million to settle the wrongful death lawsuits brought on by the families of three women who were fatally shot while working at a home for veterans in Northern California.
The shooting took place on March 9, 2018, in the Veterans Home of California in Yountville. The Veterans Home was operated by the Pathway Home, a non-profit organization that offered housing and treatment to US veterans. There are approximately 1000 veterans who live on-site and receive services or treatment.
Albert Wong, 36, was a decorated veteran and had received treatment at the facility. During his time there, he was ultimately discharged because he did not comply with the policies or his treatment plan. In an effort to settle his frustration with certain staff members, officials detail that Wong internationally planned the attack that killed counselors 42-year-old Jennifer Golick and 29-year-old Jennifer Gonzales. Wong also shot and killed the director of the program, 48-year-old Christine Loeber. After killing them, Wong turned the gun on himself.
Wong attacked the staffers days after his discharge from the program. During his attack, he armed himself with several rounds of ammunition, a shotgun, and a semiautomatic rifle.
On the morning of his rampage, Wong entered the facility and went into a group room where staffers and veterans were having a celebration. When Wong entered the room, he allowed all the veterans to exit the room and then proceeded to allow certain staffers to exit as well. Officials detail that Wong held a grudge against the three female staffers he ordered to stay and was infatuated with one of them.
Officials also detail that Wong had attempted to kill Napa County Sheriff's Deputy Steven Lombardi. Lombardi was in the hallway when Wong held the staffers hostage and was exchanging Fire with Wong as he waited for backup to arrive.
California officials detail that the settlement will allocate $7 million for Loeber's estate, $11 million for Golick's estate, and $30 million for the estate of Gonzales. It is not clear how the remaining $3 million will be dispersed.
The spokesperson for the state Department of Veterans Affairs, Lindsey Sin, shared in a statement, "Our hearts remain with the victims and their families. We recognize that their loss is ongoing and that the pain of losing these women will never truly go away, but only hope they are now able to put a piece of this tragedy behind them."