Convicted Ghislaine Maxwell Begs for Lighter Sentence
by Maureen Rubin, J.D. | Jun 23, 2022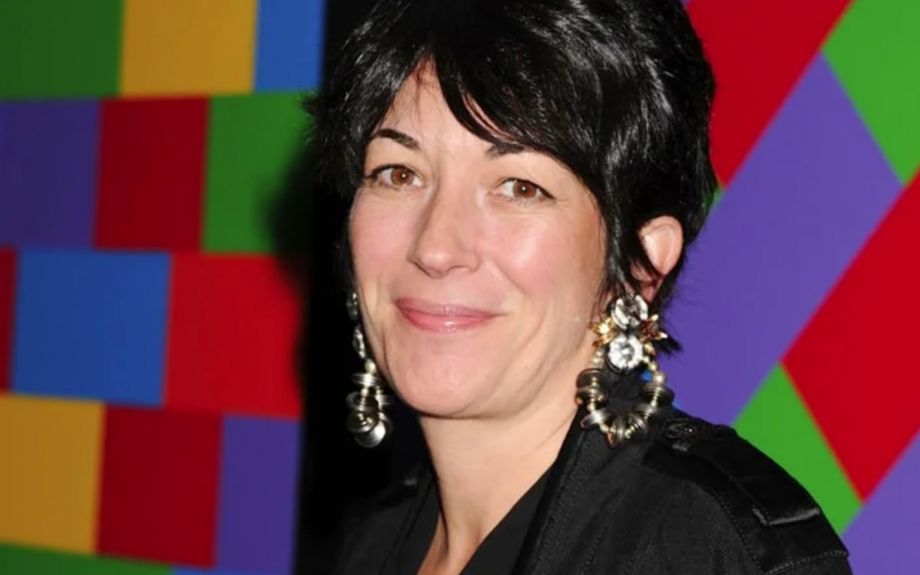 Photo Source: Ghislaine Maxwell (laineygossip)
She is a convicted sex trafficker, sexual abuser of underage girls, and former partner to the infamous serial-pedophile Jeffrey Epstein. Her crimes carry a maximum of 50 years in prison, but her lawyers are now trying to convince the judge to sentence her to just a bit over four years when she announces Ghislaine Maxwell's sentence on June 28. Due to Epstein's death, they argue, Maxwell is a "scapegoat" and the "unfortunate proxy" who is filling Epstein's "empty chair," since the real perpetrator is dead.
According to the opening statement in her November 2021 trial in federal court by Assistant U.S. Attorney Lara Pomerantz, Maxwell, 61, "played a key role" in a "multi-state sex trafficking scheme in which she allegedly "befriended" and later "enticed and groomed multiple minor girls to engage in sex acts with Epstein."
Maxwell was found guilty on five counts related to the sex trafficking of a minor and transporting a minor with the intent to engage in criminal sexual activity in December 2021. The jury also found her guilty of three counts related to conspiracy, but she was acquitted on a sixth count.
Maxwell's three attorneys filed a plea for a reduced sentence to Judge Alison Nathan in the United States District Court for the Southern District of New York on June 15. In a 77-page Memorandum, they pointed to the mitigating factors of her philanthropic work with Bill Clinton's Global Initiative, her other charitable activities, and her traumatic childhood. In it, they outline the need for a prison term that is "a significant variance from the "Advisory Sentencing Guideline range of 292-365 months and below the 240-month sentence recommended by the Probations Department."
The sentencing memorandum advises the court that Maxwell had never been accused of a crime before she met Epstein. "Had Ghislaine Maxwell never had the profound misfortune of meeting Jeffrey Epstein over 30 years ago, she would not be here," they wrote. They then provided details of Epstein's previous trial in Florida, where he received a generous "sweetheart deal" that prompted extensive press coverage and public outrage. They claim that the Southern District of New York tried to "appease the stress of Epstein's accusers" by arresting him, and later Maxwell when he was found dead in his cell of an apparent suicide.
"The entire focus of the accusations initially aimed at Epstein were now centered on one defendant alone – Ghislaine Maxwell – at a time when she was already being vilified in the press and the public domain…," they wrote. They implored Judge Nathan to "ignore the inexorable drumbeat of public condemnation calling for her to be locked away for good."
Maxwell's attorneys recounted her arrest by more than a dozen FBI agents, as well as the numerous death threats she received. They reported that when she was younger and her father was a member of the British Parliament, she had been a target for kidnapping by the Irish Republican Army. The lawyers also informed the court that even though she remained a British citizen, while a naturalized U.S. citizen, she never fled the country after Epstein's death. They claim that she was prepared to "self-surrender."
After her arrest, she was detained in the Metropolitan Detention Center in New York because the government believed she was a flight risk. Four bail requests were denied. She was then "exposed to discriminatory and punitive solitary confinement" for 22 months. She was "excessively searched and monitored," punishments they claim were designed to "help redeem" the government for their "tarnished reputations" prior to Epstein's "untimely death" when he was in custody. She received "meager, stale, rancid, and inedible" meals that caused her to lose 20 pounds. She also received death threats. Monetary rewards for her murder were made after she was removed from solitary confinement and relocated to the general population.
Her lawyers claim she was subjected to conditions that were the same as much more violent defendants in "supermax confinement." "Convicted offenders are sent to prison as punishment, not for punishment," they wrote. Being in prison during the COVID-19 pandemic supplied additional hardship that provides further proof of the need for a downward sentence, they said.
Her attorneys also paint her as a model prisoner, tutoring other inmates and learning to be an Emergency Medical Technician. They provided a history of their client's life, highlighting her traumatic childhood caused by the death and seven-year coma of two of her siblings, during which she was ignored and became anorexic. When her father became a Member of Parliament, she and her siblings hardly saw him and when they did, he "dressed them down" and subjected them to corporal punishment.
She was sent to boarding school when she was only eight. While there, even though her family was suffering financial hardship that eliminated the possibility of inheritance, she thrived. After boarding school, she received both Bachelor's and Master's degrees from Oxford. She then moved to New York, started a magazine and was a part of society. She was headed for marriage, but it was thwarted due to her association with Epstein. She married in 2013, but "that marriage could not survive the negative impact of this case." Her biographical sketch and exhibits include pages of character-reference letters from friends, relatives and employers.
Next, Maxwell's lawyers turned to the law and cited Supreme Court language that told judges that sentencing guidelines should only be "the starting point and the initial benchmark." They urged her to consider other factors, such as the history of the convicted, her age, and the total lack of danger she poses to society. They claim all of these "weigh heavily" in favor of a reduced sentence.
In conclusion, the 33 pages of argument, followed by over 40 pages of exhibits, ask for lenience and a downward departure from sentencing guidelines. The lawyers summarize, "Ghislaine Maxwell is not an heiress, villain, or vapid socialite. She has worked hard her entire life. She has energy, drive, commitment, a strong work ethic, and desire to do good in the world… She had a difficult, traumatic childhood with an overbearing, narcissistic, and demanding father. It made her vulnerable to Epstein, whom she met right after her father's death. It is the biggest mistake she made in her life and one that she has not and never will repeat…She is not a danger to the community and there is no concern about recidivism."
We submit that the appropriate sentence in this case is one that is well below the advisory guideline, argue her lawyers. Judge Nathan will soon reveal whether she agrees.