Courts Can't Block Deportation of Ex-Convict Ordered by Homeland Security
by Maureen Rubin, J.D. | May 01, 2023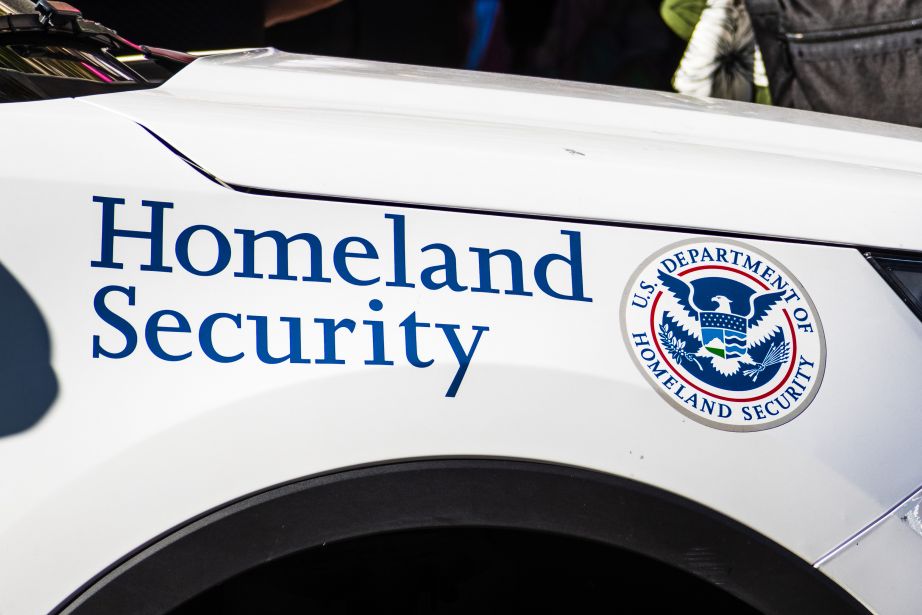 Photo Source: Sundry Photography - stock.adobe.com
A section of the United States Code states that "no court shall have jurisdiction to review" orders from the Secretary of Homeland Security (DHS). Despite a compelling, heart-wrenching story and a demonstration of remarkable bravery, the Ninth Circuit found it had no subject matter jurisdiction to review a DHS decision to deny a waiver of inadmissibility due to the U.S. Code.
Jairo Alberto Meihia Vega is a Columbian native who married a United States citizen 1n 1993. After his marriage, he was convicted of possession of a controlled substance for sale. He was deported, then re-entered the U.S. illegally to care for his wife, who had multiple sclerosis, and his two children. His wife was also suffering from complications that began after the recent birth of their son.
In 2008, while in the U.S. illegally, he demonstrated remarkable bravery when he tackled a gunman who was firing into a crowd at a school festival. His courage was demonstrated when he helped others restrain the shooter and detain him until law enforcement officials arrived. With his help, the shooter was arrested and convicted of attempted murder.
Two years later, despite his bravery and his wife's illness, DHS reissued his removal order in 2010. USCIS rules explain that to stay in the country, an applicant must either obtain a U-visa or a waiver of admissibility. The United States Citizen and Immigration Service (USCIS), a division of DHS, denied both his visa application and his request for a waiver of admissibility, despite his argument that the Attorney General had discretionary authority to issue the waiver.
A unanimous three-justice panel of the United States District Court for the Ninth Circuit affirmed the decision of Presiding District Judge Otis D. Wright II of the Central District of California on April 14. The opinion was authored by Circuit Judge Paul J. Watford, with concurrences by Circuit Judges Michelle T. Friedland and Mark J. Bennett.
Vega had challenged USCIS's decision in district court. He cited precedent that he said created a legal standard for review. He argued that his disarming of the gunman and his wife's medical condition were not considered when his waiver of admissibility request was denied by USCIS. The district court said that 8 U.S. Code Section 1252(a)(2)(B)(ii) "supersedes the default rule that agency actions are reviewable pursuant to federal question jurisdiction and the Administrative Procedure Act."
Watford explained that the Code Section "precludes judicial review" of Vegas' USCIS denial. He pointed out that the statute said that discretion may, not shall, be applied. Also, he noted that the U.S. Code does not include any language that qualifies when an agency is "not exercising 'pure or unfettered' discretion."
The court was not persuaded by Vega's interpretation of how the discretionary guidelines provided by precedent should be applied. It again stated that Congress failed to make any changes to the statute after the case cited by Vega was decided. In addition, the opinion cited an additional case that "reaffirmed the agency practice is not an independent source of law and does not create a legal standard that permits review." Congress could have changed the U.S. Code section, but it did not do so.
Vega also asked the court to only consider provisions that could make USCIS decisions discretionary and reviewable. The Ninth Circuit disagreed, with Watford emphasizing that "Courts have routinely found discretionary decisions to be unreviewable despite the fact that the underlying statute did not state as much." He went on to cite a few of those decisions.
The court perhaps threw a small bone to Vega when it concluded that he "demonstrated remarkable courage by intervening to stop an active shooter." It also complimented his efforts to care for his sick wife. But, while compelling, the U.S. Code still bars judicial review of waivers of inadmissibility. In the Ninth Circuit's opinion, the district court properly granted USCIS's motion to dismiss due to a lack of subject matter jurisdiction.