COVID Claims Must Show Proof of Actual Loss
by Maureen Rubin | May 02, 2023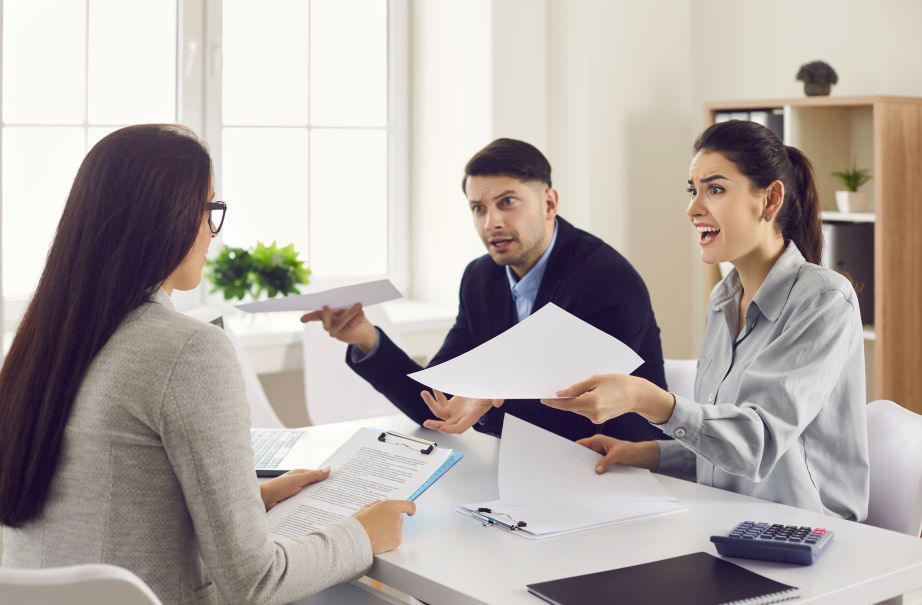 Photo Source: Adobe Stock Image
The question of whether insurance companies must pay for business losses incurred during the COVID-19 pandemic is repeatedly coming before the courts. Gambling casinos, like thousands of other businesses, ceased operations to protect their customers and employees from the virus. In a new twist to plaintiffs' claims, one casino asked its insurer not for "business interruption" lost revenue damages, but for reimbursement of the cost of health-protection upgrades made to its property. One California appellate court ruled that property improvements are not covered unless specific evidence of COVID-caused damage is provided.
The Santa Ynez Band of Chumash Mission Indians of the Santa Ynez Reservation California (Chumash) shut its doors in March 2020 when its manager concluded that the virus was "present on and interacting with" surfaces in the casino and resort. His employees were getting sick and there was proof that at least one of them had COVID. The tribal casino's governing body decided COVID was causing physical loss or damage and closed the hotel and casino until June 2020.
During its closure, several upgrades and repairs were made. Temperature check machines and plexiglass barriers were installed at machines and gaming tables. When its claims for reimbursement from the Lexington Insurance Company (Lexington) were denied, Chumash sued for "declaratory relief, breach of contract, and breach of the implied covenant of good faith and fair dealing."
In an opinion penned by Presiding Justice Arthur Gilbert, the trial court ruled that "Chumash did not present sufficient evidence to show that the COVID-19 virus caused physical property damage to its casino and resort so as to fall within the property damage coverage provisions of the Lexington insurance policy." A unanimous three-judge panel of Division Six of the Second Appellate District of the California Court of Appeal affirmed the summary judgment ruling by Santa Barbara Superior Court Judge James F. Rigali on April 27.
This conclusion was backed up by a lengthy discussion of the provisions of the insurance contract between Chumash and Lexington. The policy was to cover "all risk of physical loss or damage" subject to certain exclusions. "Business interruption" coverage was included and there was an "extra expense" provision that was to cover Chumash, so it could "continue as nearly as practicable the normal operation" of its business "following damage to or destruction of covered property by a covered peril."
The contract also stated that expenses incurred by Chumash for "taking reasonable and necessary actions for the temporary protection and preservation of property shall be added to the total physical loss or damage(s)." Notably, the policy did not specifically exclude coverage for loss or damage "due to viruses or pandemics."
Chumash claimed that the pandemic made the casino "unsafe and unusable." Chumash is comprised of a resort and casino that includes a 320-room hotel, a 145,000-square-foot gaming floor with 250 video machines, 50 tables, poker and bingo rooms, and four restaurants, including a buffet, a café, a food court and a "fine dining" establishment. It employs nearly 1,800 workers and averages over 9,000 guests per day during the week and over 11,000 on weekends.
To support its claim, Chumash presented declarations by a medical doctor and a research scientist and biochemist, who claimed the COVID-infected surfaces of the hotel and casino may be "permanently altered." Lexington's expert, a microbiologist, declared that "standard disinfection methods," rather than costly improvements, could have solved the problem. He also said a "virus cannot damage property surfaces."
Judge Gilbert explained that the "threshold" question for recovery of property damage is proof that physical loss or damage is sustained. This does not include lost income from COVID shutdowns. This threshold, however, can be met by showing the virus altered the property and caused physical damage. He went on to cite relevant precedents. One federal case, United Talent Agency v. Vigilant Ins. Co., said that COVID's impact on physical property is "inconsequential" since it may be wiped off surfaces "using ordinary cleaning materials."
Some California courts, Gilbert summarized, disagreed with United Talent Agency, and said the federal ruling could be rejected if evidence to the contrary is provided. The problem, therefore, was not precedent but the absence of "sufficient evidence to show that the virus actually caused physical damage" to the Chumash properties. Here, he explained, "the ordinary meaning of the term "physical damage to property" does not include a virus on the property."
To overcome a summary judgment ruling, as was given by Judge Rigali, Chumash had to show the virus actually caused damage to certain property, which "had to be replaced and was no longer usable." An exact dollar figure of sustained losses was also required. Chumash did not provide the needed evidence of damage or cost, and the opinion called this "a fatal omission." Also, the installation of plexiglass was not proof of damage as required under the contract. Rather it was a "standard" COVID precaution.
Gilbert concluded, "Had the Chumash Casino and Resort sustained property damage, it was required to specify what property was damaged and to submit a claim for the dollar amount of that loss. The
absence of such information supports Lexington's decision to deny coverage."
Lexington began to specially include a "communicable diseases" exclusion provision in its contracts beginning in July 2020. Business owners should take note and perhaps search for companies without this contract term.