Daycare Owner and Tenant Arrested After One-Year-Old Boy Dies in Suspected Opioid Overdose
by Nadia El-Yaouti | Sep 20, 2023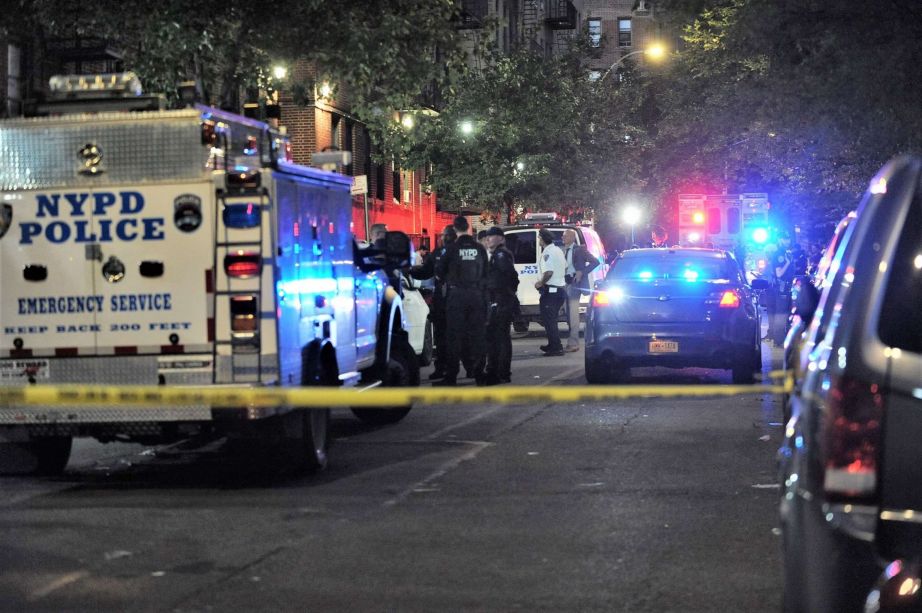 Photo Source: New York Daily News via Getty Images
Heartbreaking news over the weekend at a New York daycare has resulted in the arrest of at least two individuals.
Last Friday, New York City police announced that a one-year-old boy died after "coming in contact with an opioid" while in the care of a home-based childcare facility in the Bronx. Three other children were also hospitalized in connection to the opioid exposure.
Officials were first alerted to the incident when a mom picked up her two-year-old boy from the daycare just after noon. The mom described her son as "acting lethargic and unresponsive" and subsequently rushed him to the hospital. There, medical professionals administered Narcan, a medication designed to reverse an opioid overdose.
Later in the afternoon, 911 was called by an individual at the daycare regarding three unresponsive children. The children were believed to have taken a nap at around 1:00 p.m. At around 2:30 p.m., the workers tried to wake up the children but found them unresponsive.
NYPD Chief of Detectives Joseph Kenny shared, "All three children were unresponsive and demonstrating symptoms of opioid exposure. Narcan was administered to all three of these children in an attempt to save their lives."
The children, two boys ages one and two years old and an eight-month-old girl, were all hospitalized. Officials later shared that one-year-old Nicholas Dominici died after medical professionals were unable to revive him. Dominici's parents say that it was their son's first week at the daycare.
On Sunday, officials announced charges against the daycare owner, 36-year-old Grei Mendez De Ventura, and 41-year-old Carlisto Acevedo Brito. Brito was a tenant who lived in the unit the daycare operated out of. Both faced 11 charges, including depraved-indifference murder, assault, and child endangerment. A third individual, Mendez's husband, is being sought after by police for questioning.
After a search warrant was executed, police chief Kenny shared that a kilo-press was found in the facility. A kilo-press is a device individuals use for packaging large quantities of drugs such as heroin or fentanyl.
Officials share that Mendez was renting out a room to Brito and that Brito is the cousin of Mendez's husband. During the search warrant, the kilo-press was found in a halfway closet that was next to Brito's room.
Officials say that Mendez acted in a "reckless, depraved act" by renting out a room to Brito in the same unit the daycare operated out of. Mendez's attorneys have shared that Mendez was unaware drugs were being stored in Brito's room. Her Attorney Andres Aranda explains that Mendez's "only crime was renting her room to someone who had a kilo," adding, "There is no evidence that she did anything but care properly for these children."
As the investigation into the children's overdose continues, the family of one-year-old Dominici shares their heartbreak. "I love him, I miss him, I want him back - but there's nothing that will give me back my son - when I came home from work and walked through the door, he'd say 'daddy, daddy!'" shared his father Otoniel Feliz.
On Saturday, New York City's mayor, Eric Adams, highlighted the devastation of the ongoing opioid epidemic.
"This crisis is real, and it is a real wake‑up call for individuals who have opioids or fentanyl in their homes," Adams shared. "The mere contact is deadly for an adult and it's extremely deadly for a child."
The daycare, which opened this past January, had passed all safety inspections including a recent surprise inspection.