Family of Henrietta Lacks Files New Lawsuit Over Unethical Use of HeLa Cells
by Nadia El-Yaouti | Aug 24, 2023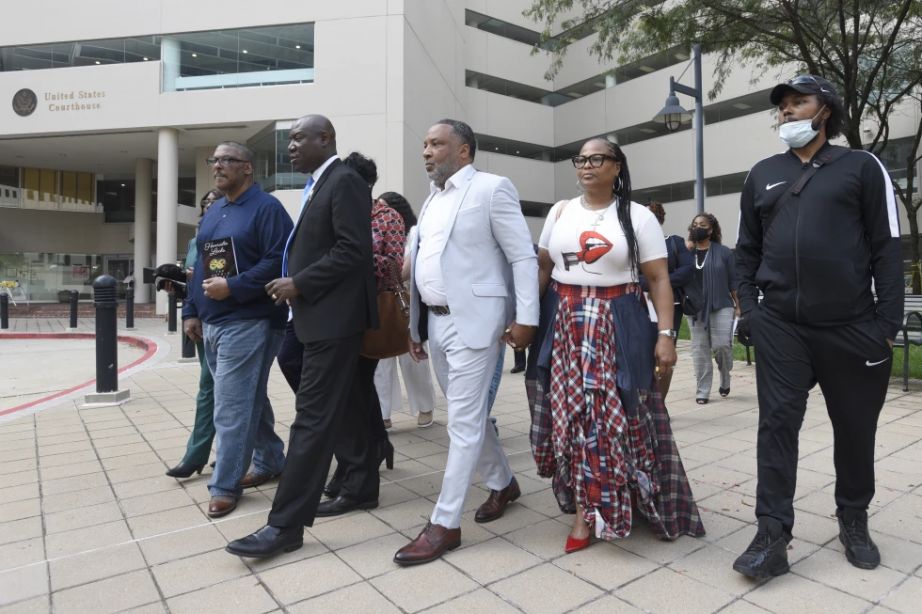 Photo Source: AP Photo/Steve Ruark
The family of Henrietta Lacks is continuing their legal efforts to hold accountable companies that they say are illegally reaping the benefits of her living genetic material.
The family's most recent lawsuit targets a California-based biopharmaceutical company, Ultragenyx. The lawsuit against the company was filed just weeks after the family won a similar case in a Baltimore Federal court. Ultragenyx's work predominantly focuses on drug development for rare diseases.
The family accuses Ultragenyx of "unjustly enriching" itself because it profited from the use of Lack's cells without first seeking permission from the family. In their lawsuit, they claim that although the company knew about the unethical origins of Lacks' cells, they continued using the cells to develop technology that would produce adeno-associated viral vectors for its gene therapy research.
The family issued a statement through their attorney Chris Ayers that explained in part, "Ultragenyx's decision to profit from Henrietta Lacks's cells without permission from her family is a glaring example of a biotech company violating ethical boundaries for financial gain." The family is also represented by prominent civil rights attorney Ben Crump.
Like previous lawsuits, the family stands firm in their efforts to hold accountable all parties that have financially benefited from the unethical collection of their loved one's cells without first obtaining permission.
Although the family supports continued scientific research to help crack the medical community's most pressing mysteries, they've expressed that the use of their loved one's cells without permission only perpetuates the racial disparities Black Americans have been subjected to even after generations of desegregation.
Henrietta Lacks' cells have been regarded as a scientific miracle. They are the only known human cells that have been able to multiply endlessly in a lab. The cultivation of these immortal HeLa cells (as they are commonly referred to) has contributed to breakthrough advances including the development of the COVID-19 and polio vaccine. They have also been critical in the study of the AIDs virus, leukemia, and other cancers worldwide.
Other human cell lines are used in today's scientific and medical research, however, HeLa cells have supported a majority of medical advances since they were first collected.
The controversy surrounding Lacks' cells dates back to 1951 when she began receiving treatment for cervical cancer at Johns Hopkins Hospital in Maryland. While there, doctors took her cells for research without her consent. In 1952, doctors discovered that her cells could divide and replicate endlessly in the lab, the first human cell line that could do that. After cultivating her cells, scientific research using the immortal HeLa cell line has since changed the trajectory of scientific study and advancement in the medical field.
At the age of 31, Lacks passed away in the hospital's "colored ward." In the best-selling book The Immortal Life of Henrietta Lacks, the issues of bioethical acts are pointed out as Lacks' cells were cultivated without informed consent. At the time however, it was not illegal for the doctors to obtain the cells without Lacks or her family's consent. Lack's story and research from the book later prompted an HBO movie portraying Lacks' life.
Johns Hopkins University has since addressed this unethical collection of cells and has been a stout supporter of using HeLa cells for medical advancement without reaping financial gains.
The family maintains that even after medical privacy laws, Black Americans like Lacks continue to be exploited for the financial benefit of big players. "Black suffering has fueled innumerable medical progress and profit, without just compensation or recognition," the family's legal team explains.
According to the family's legal team, this lawsuit will not be the last of its kind. The family plans to continue taking legal action against all entities that have unjustly enriched themselves using Lacks living genetic material.