Generic Drugs Must Follow Federal Rules for Sameness Labeling, But What if Ingredients Change?
by Maureen Rubin, J.D. | Mar 16, 2023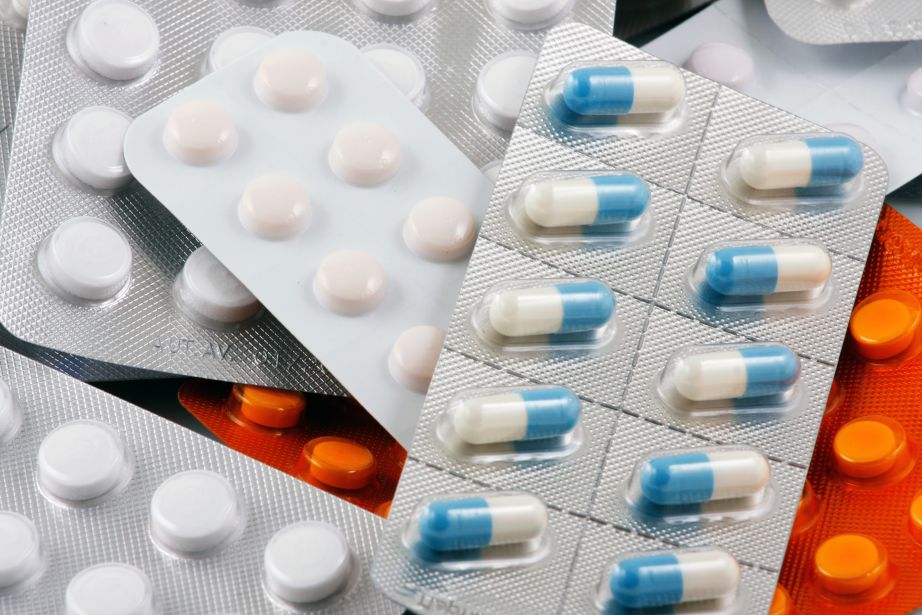 Photo Source: Adobe Stock Image
For years, heartburn sufferers have taken Zantac, a popular over-the-counter (OTC) drug, to prevent or relieve their symptoms. Zantac was the brand name of the drug ranitidine. In 2020, the Food and Drug Administration (FDA) found that ranitidine contained N-Nitrosodimethylamine (NDMA), an ingredient that could cause cancer under certain storage conditions. When the FDA requested that all manufacturers of both prescription and OTC forms of Zantac stop making the drug, the manufacturer reformulated Zantac and replaced ranitidine with a safe alternative. It named the new drug Zantac 360. This scenario set the stage for conflict between federal and state law.
While the FDA was issuing public alerts and requesting, but not mandating, the removal of NDMA, environmental groups became concerned about non-compliance by drug manufacturers and sellers with California's Safe Drinking Water and Toxic Enforcement Act of 1986. Known as Proposition 65 (Prop. 65) the law was created by ballot initiative and requires warnings to be placed on all NDMA-containing drugs so consumers can learn about their "significant exposures to carcinogenic chemicals." The Center for Environmental Health (CEH), an environmental organization, sued several manufacturers including Perrigo, and several retailers including Target and 7-Eleven, to make them comply with Prop. 65.
The defendants demurred to CEH's complaint, arguing that the FDA pre-empts California's Prop. 65. The trial judge, Alameda Superior Court Judge Winifred Y. Smith, agreed and dismissed the environmental group's complaint because "any deviation from the labeling that is on the brand-name product would violate federal "sameness" requirements."
Sameness requirements compel generic manufacturers to "ensure that (their drugs) are labeled the same as the brand-name manufacturers." Otherwise, labeling differences could "inaccurately imply a therapeutic difference between the brand and generic drugs and thus could be impermissibly misleading," the opinion explains. Since the FDA did not order all generic drugs that contain ranitidine to be taken off the market, some drug makers or sellers, who did not voluntarily do so, continue to sell carcinogenic drugs in California.
Judge Smith gave the brand-name defendants leave to amend but denied that option to the generic-drug defendants. The First District Court of Appeal affirmed Smith's dismissal on March 9. In a unanimous opinion authored by Presiding Justice James M. Humes, the three-judge panel wrote, "Due to the unusual interplay between an express preemption provision governing OTC drugs and Proposition 65, the viability of CEH's suit against the generic-drug defendants turns on whether federal law governs warning in a manner that preempts state law governing warning. We conclude that it does."
The Supremacy Clause in the U.S. Constitution "override(s) state requirements." He wrote, "The Federal Drug and Cosmetic Act (FDCA) contains a provision expressly preempting state law regarding OTC drugs." This provision, however, does not apply to state laws like Prop. 65 that were "exempted by express preemption." As a result, California is the only state "that falls within the Savings Clause."
Humes' opinion quickly explained that there are many "methods of publicly communicating" drug warnings. He said that the suit by CEH did not identify how the generic drug defendants could create a warning that would satisfy both Prop. 65 and the "federal duty of sameness." He said any enforcement actions would have to wait until the "brand-name manufacturers" give Prop. 65 warnings.
The opinion continued by describing what it referred to as "impossibility preemption." He outlined the history and components of Prop. 65, then described the FDA's authority under the FDCA, which requires all drug manufacturers to prove their drugs are safe and effective prior to marketing them. Generic drug manufacturers can avoid the costly and lengthy clinical testing of new products by filing "abbreviated new drug applications (ANDA)" that assert the generic drug's bioequivalence to an existing drug that has already received FDA approval. The safety, efficacy and labeling requirement of the original drugs must be strictly followed by ANDAs."
ANDAs must follow all legal labeling requirements. To do so, however, CEH faced a problem when it "failed to identify a method by which generic-drug defendants could give a Proposition 65 warning that would not constitute 'labeling' under the FDCA." He concluded that the federal duty of sameness renders this impossible according to precedent. He concluded, "CEH fails to demonstrate that the generic-drug defendants could give Proposition 65 warnings by any method that would not constitute "labeling" under the FDCA. Accordingly, it would be impossible for the generic-drug defendants to give such warnings without violating the federal duty of sameness, and CEH's claim is pre-empted."
While Humes' opinion discussed the validity or non-validity of labeling in its many forms that include on the package or on informative posting at point-of-sale, he also wondered why labeling is the issue. "A lawsuit seeking to require warnings that the products contain NDMA—which, again, is not supposed to be in them at all—seems a poor way to address the potential danger to consumer health. Consumers would likely be better protected by removing the contaminated drugs from the market than by allowing the drugs' sale, even with a warning, in a contaminated state."
The judgment of the trial court was affirmed, but comments by Humes about the desirability of removing carcinogens instead of labeling them remain. Until an FDA ban of N-Nitrosodimethylamine actually occurs, consumers should definitely check all their generic heartburn medicines to make sure there is no ranitidine on the ingredients list.