Investment Firm Fearless Fund Faces Racial Discrimination Suit Over Grant Program Made for Black Women
by Nadia El-Yaouti | Aug 29, 2023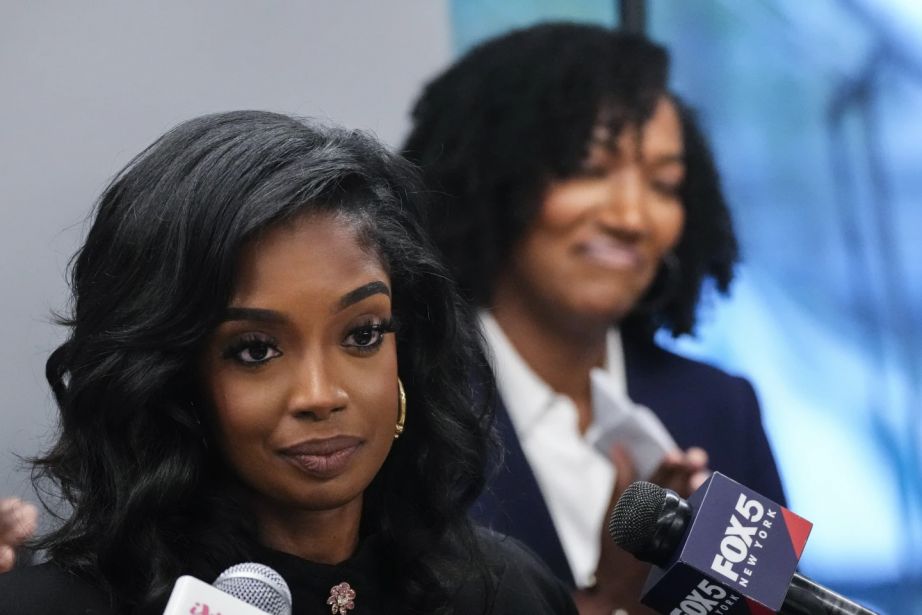 Photo Source: AP Photo/Frank Franklin II
An investment firm dedicated to helping Black and minority women get the funding they need for their business ventures is facing a lawsuit that accuses their business practices of being racially discriminatory.
The Atlanta-based venture capital firm, Fearless Fund, is facing legal criticism about its grant program, Fearless Strivers Grant Contest. The program awards Black women who own businesses $20,000 to use as they see fit for their business endeavors.
The non-profit organization, American Alliance For Equal Rights, argues that policies like funding for a specific race are a violation of the Civil Rights Act of 1866. The American Alliance For Equal Rights was founded by anti-affirmative action activist Edward Blum. Blum was also behind the Supreme Court cases that dismantled affirmative action in the college admissions process.
This recent lawsuit brings to life concerns many Americans had over how the Supreme Court's reversal of affirmative action could impact the workplace. In July, 13 Republican state attorneys drafted letters to 100 of the nation's biggest companies detailing how the Supreme Court ruling could apply to private employers.
The letter read in part, "We, the undersigned Attorneys General of 13 States, write to remind you of your obligations as an employer under federal and state law to refrain from discriminating on the basis of race, whether under the label of "diversity, equity, and inclusion" or otherwise. Treating people differently because of the color of their skin, even for benign purposes, is unlawful and wrong. Companies that engage in racial discrimination should and will face serious legal consequences."
Blum's lawsuit accuses Fearless Fund of violating Section 1981 of the 1866 Civil Rights Act. Under this section, private contracts must be made and enforced without race as a factor. The lawsuit argues that because the Fearless Strivers Grant Contest is for black women only, individuals of races who are discriminated against are entitled to relief.
According to the Fearless Fund, the grant program runs four times a year, and in order for an applicant to be eligible, their business must have majority ownership (51%) by a Black woman. There are additional qualifications all applicants must also adhere to as well.
Blum says he brought the lawsuit forward after he was contacted by women-owned businesses that asked his organization to challenge Fearless Fund for their racially discriminatory business practices.
In an interview with TechCrunch, Blum explained, "The program being challenged is racially exclusive, thus violating our nation's civil rights laws. It is to be hoped that other programs like this one end these practices and offer the benefits to all small businesses regardless of the owner's race."
CEO and co-founder of Fearless Fund, Arian Simone, shares that startup venture capital firms like hers are critical to combat the existing hurdles that minority Black women face in today's society.
Simone has criticized the merit of the lawsuit publicly, stating, "I'm a daughter of a civil rights attorney and entertainment attorney who represented Rosa Parks. I grew up around Coretta Scott King, Rosa Parks, and Anita Abernathy. Activism is in our DNA. I'm a daughter of a mother who won the largest discrimination case in the state of Michigan. Activism is in our DNA. I have led protests for justice against discrimination in my elementary school as a 10-year-old. Activism is in our DNA. We are not scared. We are fearless."
Fearless Fund co-founder Ayana Parsons also defended her business venture explaining, "We could not sit on the sidelines and watch idly by as Black and Brown women are under attack. We know that women such as ourselves have been overlooked. We've been marginalized. We've been underfunded and unsupported."
While the American Alliance For Equal Rights has been successful in its recent legal endeavors, Fearless Fund has drawn the legal support of prominent civil rights activists, organizations, and lawyers. Prominent law firm Gibson, Dunn and Crutcher will take part in the defense along with the NAACP Legal Defense Fund and the National Women's Law Center, which will serve as consultants. Prominent civil rights lawyer Ben Crump will also join the defense according to the company's legal team.