Judge Can Deny Name-Change Petition for Applicant with Warrant
by Maureen Rubin, J.D. | Aug 25, 2023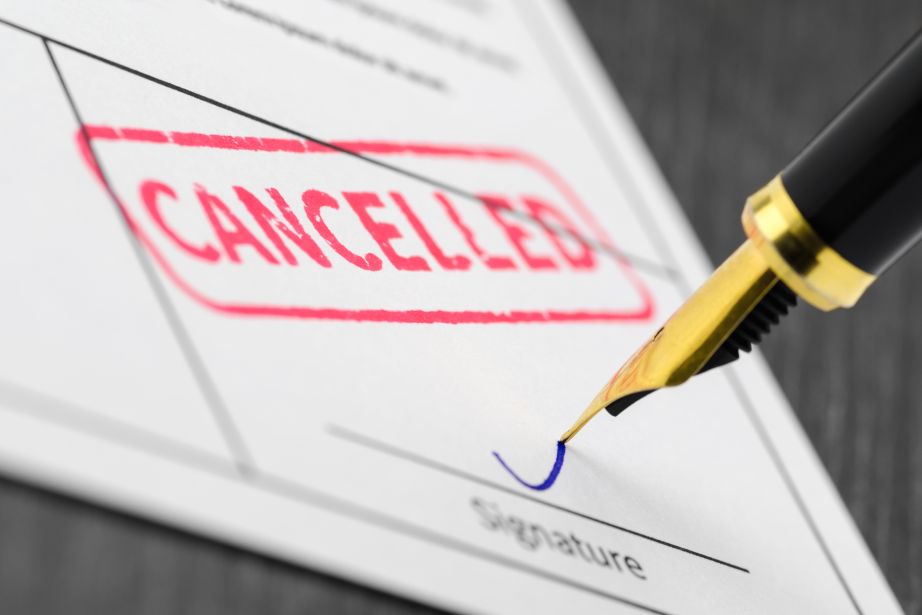 Photo Source: Adobe Stock Image
A man with an outstanding warrant(s) for his arrest was properly denied his request for a name change, and the appellate court ruled that the trial judge who refused to allow it did not abuse her discretion.
The petitioner's birth certificate said his name was Andre Pierre Harris. In March 2022, he applied to Los Angeles County Superior Court Judge Michelle Williams Court for permission to change his name to :Minko: Yona-Gvinge: El-BeyⓇ. The man (who will be referred to by his birth name to avoid confusion) followed the rules established by the Code of Civil Procedure for a name change and also published his request four times in a newspaper with general circulation, even though such publication is no longer required.
Before permitting the name change, the court ran Harris's name through electronic law enforcement records as directed by the California Legislature. Judge Court did so and discovered one or more warrants that led her to deny his request. The nature of the warrant(s) is not part of the court record, and Judge Court did say that he could reapply.
Harris appeared pro per in the trial court. His appellate brief is signed with yet another name—":andre-pierre: harris-el." The petitioner also said his name change should be granted because it was unopposed. In his brief, he argued that there was "no evidence that Los Angeles Superior Court for California confirmed and presented any evidence with firsthand knowledge if no one here has ever served a warrant based upon probable cause listed in the 4th Amendment. This is (a) surprise. This is (a) mistake. This is mistaken identity."
In a unanimous 3-1 ruling, authored by Justice John Shepard Wiley, Jr. of Division Eight of the Second District of the California Court of Appeals on August 16, the opinion said that it was "proper" for Judge Court to check law enforcement records before allowing the name change. Harris, who represented himself in the name change proceedings, did not provide any details about his outstanding warrant(s).
In his opinion, Wiley explained the reason behind the law enforcement records check. He wrote that the check was to ensure that those who are required to register as sex offenders do so, and permitting name changes would "frustrate the registration requirement." Therefore, he said, the trial judge did not abuse her discretion. Rather, she "serve(d) the public interest by bringing people to court who should come to court."
Harris argued that this was a case of "mistaken identity and that someone in a different state is responsible" for the mix-up. He told the court he is a "living soul, the Spiritual man made from the dust with the holy breath of the Creator YHWH (God) and that "He is a "native born Mu'ur, native to this land." The opinion notes that other courts have "rejected similar challenges."
Wiley went on to say that the Court of Appeal "could not adjudicate a factual question about mistaken identity." He said that should be done at the trial court level. The appellate court stressed that the Code of Civil Procedure, which sets the rules for name changes, allows people to appear in person or in writing for the purpose of arguing in favor of name changes.
The Justice also wrote that a trial court is not required to allow a name change if no one appears. Harris had charged Judge Court with acting "unethically" by representing a "third-party interloper." The opinion emphasized that the trial court judge "did nothing like that." She properly used law enforcement databases to see if Harris was a sex offender.
The petitioner's other argument, that the findings of the database were merely hearsay, was also rejected because he should have objected on this ground at the trial court stage. He also tried to have his petition granted because the appellate court failed to schedule a timely oral argument and because no brief was filed to oppose his appeal. Neither of these contentions "imply decisive merit," Wiley wrote.
Next, Harris tried to have the court hear his petition under the Indian Civil Rights Act of 1968. Once again, the appellate court said the arguments raised in this petition "had no bearing on this appeal." Wiley said he would not accept further legal briefs, affirmed the trial judge's order, and did not award costs.
One has to wonder what the outstanding warrant(s) would have revealed about Harris, or should he be referred to as :Minko: Yona-Gvinge: El-BeyⓇ?