LA Startup Figs Sued by Traditional Medical Apparel Competitor
by Diane Lilli | Feb 10, 2021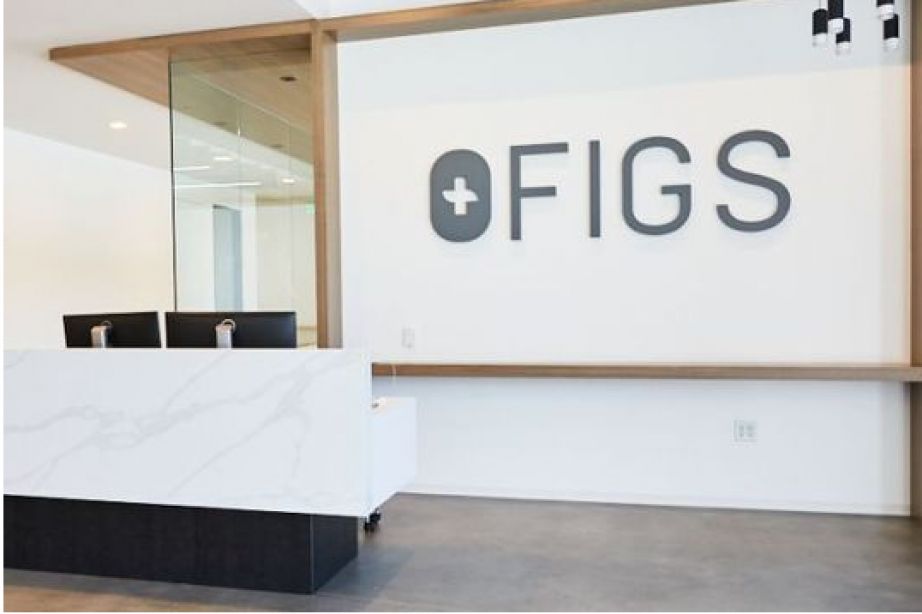 Photo Source: The Los Angeles office of Figs, a medical-apparel startup business. (Figs Inc via WSJ)
Figs, a Los Angeles start-up that disrupted the medical apparel field with fashionable, comfortable, form-fitting scrubs, is facing a lawsuit by larger competitor Careismatic Brands.
The social-media friendly Figs offers fashion-forward, modern-day marketing images of people in their medical apparel in stark contrast to the more traditional firm, Careismatic Brands.
With dynamic images showing people getting off a helicopter or skiing in their brightly colored scrubs, Figs offers an Insta-worthy array of pictures to the general public, beyond health professionals. On the surface, the two firms, though both in the health professional apparel industry, look nothing alike.
The lawsuit has been brewing since 2019 and firmly pits the historic Careismatic Brands against its upstart competitor. They manufacture more traditional medical apparel for brick-and-mortar style vendors such as Cherokee and Dickies, against the newer start-up Figs.
Last week, Careismatic, formerly called Strategic Partners Inc., requested an injunction from a federal judge in Riverside, California, that would force Figs to repudiate some prominent marketing claims.
The lawsuit alleges Figs is misleading healthcare workers with exaggerated claims about how its medical scrubs keep them safe.
The suit alleges that Figs is marketing with lies, claiming its scrubs kill infections or bacteria on contact, are water-proof, and reduce hospital-based infections.
Figs fought back in court last week, filing paperwork it says prove Careismatic's internal emails show they are trying to stop a competitor.
The emails include one from Careismatic Chief Executive Officer Mike Singer asking, "How do we attack them?"
Then, in an email about a year later, Singer says, "We are getting our asses kicked. Where are our brand and product videos for us and our retailers to share about product and fit?"
At stake is the market share for both companies, who live in the $11 billion global landscape of the medical apparel market. Though the US accounts for only about ten percent of that number, the segment is booming.
Though both firms are large, Forbes estimated that Caresimatic has sales of about $700 million compared to Figs' $250 million in revenue.
Court papers show allegations that Figs used marketing claims that its scrubs kill infection and bacteria on contact and reduce hospital-borne infections by up to 66%. Figs is also being questioned in the lawsuit as to whether they did in fact donate a pair of scrubs every time one set sold online, as promised in marketing materials.
The original Careismatic filing in 2019 has been edited numerous times, amending and filing similar lawsuits both in state and federal courts.
The filings show Figs has donated 610,000 sets of scrubs, though that donation offer has not been live since 2016.
The case also accuses Trina Spear, co-founder of Figs, of stealing inside information during her prior role at the Blackstone Group, Inc. In articles, Spear said she never stole any confidential information and that the Figs company is a model very different than that of Careismatic's.