Lawsuits expected as Wyoming becomes the first state in the US to outlaw abortion pills or prescriptions
by Diane Lilli | Mar 22, 2023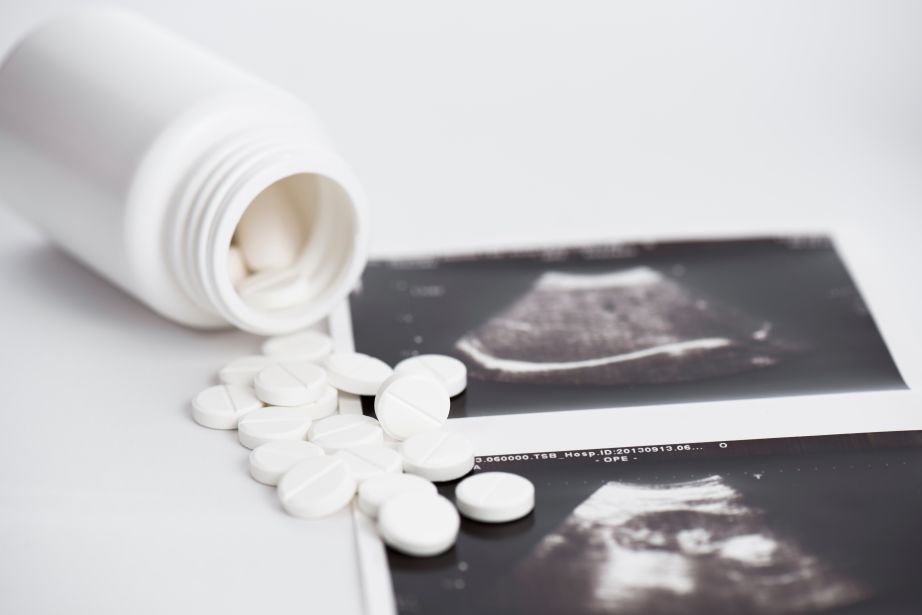 Photo Source: Adobe Stock Image
The war on abortion being carried out in numerous states by mostly Republican lawmakers is now making prescription abortion drugs illegal in one state, with many more expected to follow.
On Friday, the first state to ban abortion pills was signed into law by Wyoming Governor Mark Gordon. Earlier in March, the Republican majority passed the bill in the legislature.
Simultaneously with Gordon's signing the law, a Texas federal judge faced with antiabortion groups lawsuits is contemplating ordering a nationwide ban on Mifepristone, the abortion bill. A preliminary ruling by the Texas judge is expected any day and could order the U.S. Food and Drug Administration to withdraw legal approval of the abortion drug Mifepristone. If this expected ruling occurs, states with legal abortion might be impacted by new restrictions. Medical abortions are the preferred type of abortion in the US today.
The Wyoming bill is basic and to the point. It is illegal to "prescribe, dispense, distribute, sell or use any drug for the purpose of procuring or performing an abortion."
The law also states that a woman "upon whom a chemical abortion is performed or attempted shall not be criminally prosecuted." However, doctors or others who violate the ban could be charged with a criminal misdemeanor, and a person prescribing an abortion drug or helping a woman get the drug can be fined up to $9,000 and put in jail for up to six months.
One question unanswered in the bill is, what happens to the US Postal Service if they deliver abortion drugs to a woman in Wyoming? Could the state sue the US Postal Service for "distributing" the drug in violation of the law? Could the state sue an abortion medication service that is located in another state where medical abortion drugs are legal?
This bill does allow leeway for a woman who is at risk of dying from pregnancy and states it would allow a woman who is facing "imminent peril that substantially endangers her life or health," to take the abortion medication. The other exemption is for any woman having a "natural miscarriage according to currently accepted medical guidelines."
Critics of the anti-abortion laws are planning lawsuits as numerous states including Texas and Florida ramp up to follow what critics call Wyoming's "draconian" example of controlling women's bodies and choices.
Texas, for example, wants to ban any online ads or other information about medical abortion in the state. Texas wants to force internet providers to keep any medical abortion providers and abortion websites from being seen in their state, effectively censoring all residents from viewing otherwise public content.
Medical abortions (terminating pregnancies through medication as opposed to surgical means) have long been the preferred method for ending a pregnancy. The procedure calls for a two-pill prescription of Mifepristone and another drug.
The Wyoming ACLU advocacy director Antonio Serrano criticized Gordon's actions in signing the ban on abortion pills.
"A person's health, not politics, should guide important medical decisions — including the decision to have an abortion," Serrano said in a statement on Friday.
A practicing Wyoming obstetrician and gynecologist, Dr. Giovannina Anthony, said the new law will cost the lives of pregnant women.
"The impact of that legislation not only infringes on our constitutional rights, it actually causes harm," said Dr. Anthony. "Criminalizing evidence-based medicine is really what this boils down to, and that, in the end, honestly, will lead to maternal deaths and horrible outcomes for both mothers and babies."
Currently, fifteen US states have already limited access to prescription abortion pills. Of these states, six require a woman to visit a doctor in person for a prescription.
Also in the US, thirteen states have now legally banned abortion at any time in a woman's pregnancy.
US states generally have the authority to regulate medical practitioners, including doctors, pharmacists, and others who practice medicine in their state.
The Supreme Court famously decided women have a right to abortion over five decades ago, in their Roe v. Wade ruling. But last summer, Roe v. Wade was overturned by the United States Supreme Court.
The enforcement of anti-abortion laws has been challenged in Arizona, Indiana, Montana, South Carolina, Utah, Ohio and Wyoming. In those states where the lawsuits are challenging the anti-abortion laws, there is a pause on enforcing the strict, new laws for pregnant women.
Even in Wyoming, lawsuits may hinder when the new ban will go into effect. A court fight is underway now in the state against an earlier bill, so abortion in Wyoming is currently legal up to the point when a fetus can survive outside of a woman's womb.
Gordon said the new law, the Life is a Human Right Act, which only applies to fetuses and not pregnant women, will probably end up in a lawsuit as well, which would "delay any resolution to the constitutionality of the abortion ban in Wyoming."
The Wyoming ban on abortion medications is expected to go into effect July 1, if no lawsuits arise.