Minnesota Officer Files Lawsuit Against Fellow Officer After Being Bitten by K-9
by Nadia El-Yaouti | Mar 23, 2023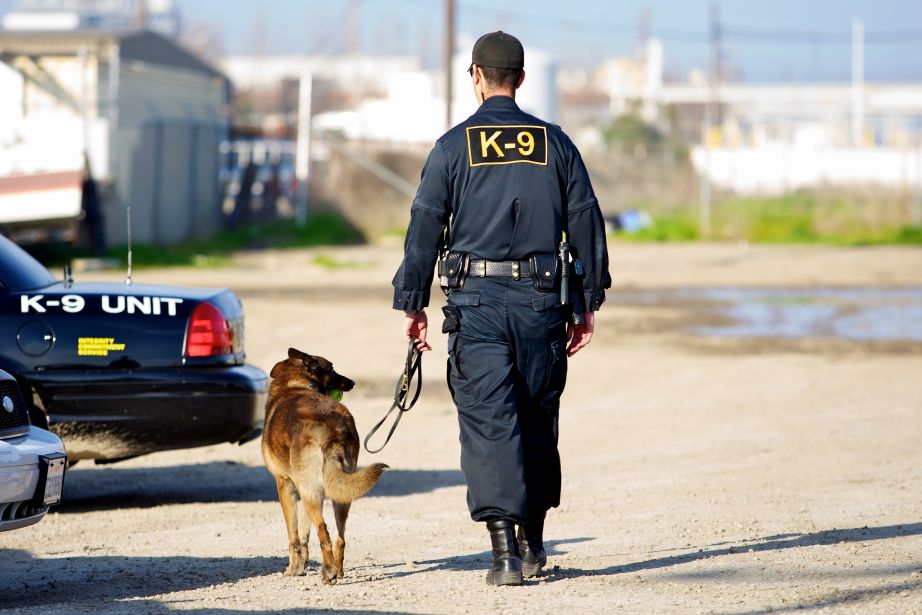 Photo Source: Adobe Stock Image
A Minnesota police officer has filed a lawsuit against a County Sheriff's deputy after he was bitten by a police K9 during a suspect pursuit last March.
Champlin police officer Daniel Irish, who now works for the Brooklyn Park Police Department was in pursuit of a suspect when he was attacked by the K-9, Thor. Thor was released by another responding officer, Hennepin County Deputy Keith McNamara. The lawsuit alleges that Thor was wrongly deployed without a leash and was doing what he was trained to do —track and attack the first person he saw. In being wrongly deployed, Irish became Thor's target, the lawsuit explains.
"I opened my squad door and attempted to give the suspect commands and all of a sudden the Hennepin County K-9 grabbed ahold of my left arm and started to bite," officer Irish detailed in a statement. "I was attempting to control the K-9 and give the suspect commands the best that I could while I was getting bite in the arm and legs."
The lawsuit blames officer McNamara for failing to alert other officers that he was releasing the dog, being unable to verbally control Thor, and failing to keep sight of him after release. Additionally, officer McNamara is accused of being negligent in releasing Thor in the vicinity of an apartment complex and a nearby special education center where the dog posed a threat to other unsuspecting victims.
Irish's attorney Andrew Noel explained that "This could've been any other innocent person in the area that suffered these same injuries," adding, "Our mission here is to prevent anything like this from happening again."
The lawsuit also accuses officer McNamara of not following Hennepin County K-9 policy properly. The policy detailed specific guidelines that require an officer to issue a warning announcement before deploying a dog, something Irish says McNamara did not do. Hennepin County policy reads, "Unless it would increase the risk of injury or escape a clearly audible warning announcing that a canine will be used if the suspect does not surrender should be made prior to releasing a canine."
Officer Irish details that he suffered several bites during the attack and sought treatment at North Memorial Hospital. Despite this, his wounds became infected, causing cellulitis, and leading to numerous gastrointestinal issues because of the infection and other medications he was put on. Additionally, Irish was left with emotional trauma after the incident. As a result of his mental and physical injuries, Irish was unable to work.
Noel and other attorneys at Robins Kaplin LLP are well known for their aggressive legal action against the use of police K-9s and police department policies regarding how they are used. "Police dogs are not the discreet, highly trained obedient animals we're led to believe that they are," Noel explains. "This is a situation where once Deputy McNamara let Thor off-leash, Thor was going to bite the first human being he encountered."
The lawsuit is seeking compensatory fees to be decided by a jury in addition to punitive damages. Additionally, Irish is seeking to have officer McNamara pay his legal fees.