MrBeast Faces Counter Lawsuit From MrBeast Burger Delivery Partner
by Nadia El-Yaouti | Aug 15, 2023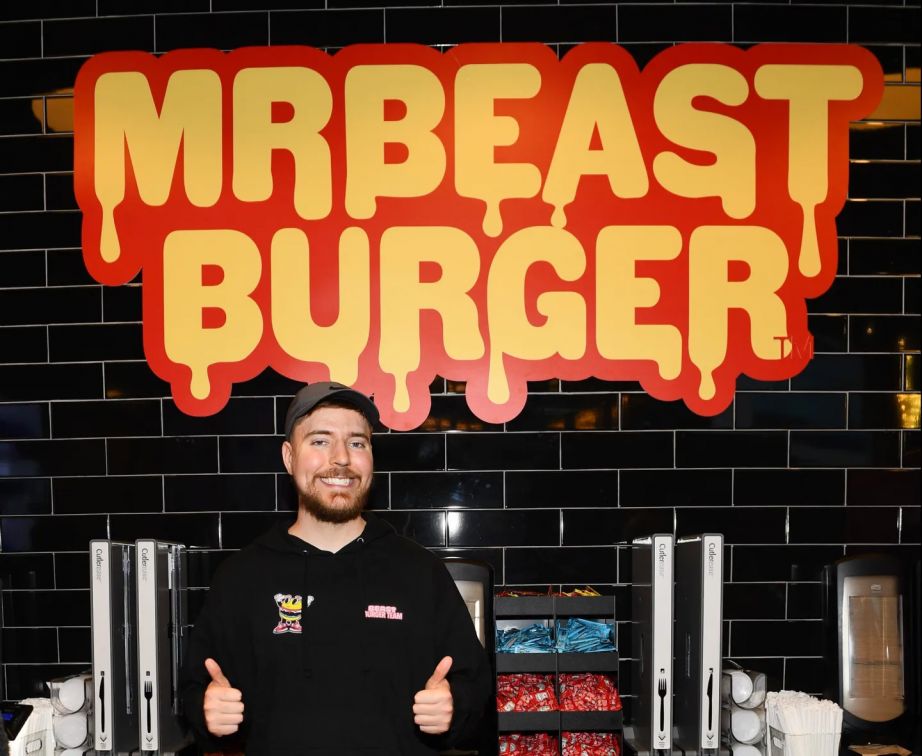 Photo Source: Dave Kotinsky/Getty Images for Mrbeast Burger
Jimmy Donaldson, better known as the widely popular MrBeast, is facing a lawsuit by Virtual Dining Concepts (VDC), the ghost kitchen company that services his virtual restaurant chain, MrBeast Burger.
VDC's suit is in response to a lawsuit Donaldson brought forward last month against VDC and its parent company. In his lawsuit, Donaldson sought to terminate a contract he had with the ghost kitchen alleging that they were damaging his brand because they were serving burgers that were "disgusting," "revolting," and "inedible." Donaldson filed his lawsuit in the U.S. District Court for the Southern District of New York.
In response to the lawsuit, VDC and its subsidiary, Celebrity Virtual Dining, LLC accuse Donaldson of failing to keep his contractual obligations and have filed suit over intentional tortious interference. In response to Donaldson's lawsuit, VDC shared, "The complaint is riddled with false statements and inaccuracies and is a thinly veiled attempt to distract from Mr. Donaldson's and Beast Investments' breaches of the agreements between the parties, including Mr. Donaldson's recent false, disparaging statements regarding the MrBeast Burger brand and VDC."
VDC's lawsuit accuses Donaldson of trying to negotiate a new deal that would terminate his "existing contractual obligations without cause." Donaldson's efforts to terminate the contract were an effort to "serve his own monetary interests."
VDC filed their lawsuit in the New York Supreme Court, New York County, on Monday. In it, the ghost kitchen company explains "This case is about a social media celebrity who believes his fame means that his word does not matter, that the facts do not matter, and that he can renege and breach his contractual obligations without consequence."
The ghost kitchen model is a relatively new concept, with many companies being established over the past couple of years. The operations overseen by VDC allow followers, fans, and diners of MrBeast to indulge in burger and fries combos branded by the social media star.
VDC works with a range of restaurants, allowing restaurant owners to prepare the meals "out of their existing kitchens as a way to generate a new revenue stream." Customers can place their order directly on the MrBeastBurger website or through popular food delivery service apps.
Ghost kitchens were first established around 2015 but grew in popularity during the pandemic. While this innovation has helped both restaurant owners and influencers like Donaldson tap into new forms of revenue, the lack of control over the product can alter the overall product and dining experience. That is exactly what Donaldson says happened after he entered into a contract with VDC.
Donaldson explains that diners who ordered the burgers turned to social media to share their unpleasant experience with Beast Burgers. Donaldson addressed the concerns on Twitter sharing, "Yeah, the problem with Beast Burger is I can't guarantee the quality of the order. When working with other restaurants it's impossible to control it sadly."
Another post on social media which is shared in the VDC lawsuit relays Donaldson's regret for entering the contract. "The company I partnered with won't let me stop even though it's terrible for my brand. Young beast signed a bad deal," his post reads.
VDC maintains in its lawsuit that Donaldson is the one to blame for the blowback of his image. "Donaldson's baseless and unlawful disparagement had the intended effect: MrBeast Burger's reputation was materially damaged if not destroyed," the ghost kitchen company explains.
The lawsuit says "Every restaurant gets periodic bad reviews and every company that sells products to the public has unsatisfied customers." The complaint continues, "The reality is that the overwhelming majority of customers were highly satisfied, and the product was excellent."
Donaldson's lawsuit is seeking a declaratory judgment order that "Beast Investments has the immediate right" to terminate its contractual obligations with VDC. Donaldson is also seeking unspecified damages. Meanwhile, VDC is seeking to hold Donaldson accountable for damages that are in the "nine-figure range."