Navarro College, Head Coach, and Others Face Lawsuit Over Alleged Sexual Assault Cover Up
by Nadia El-Yaouti | May 05, 2023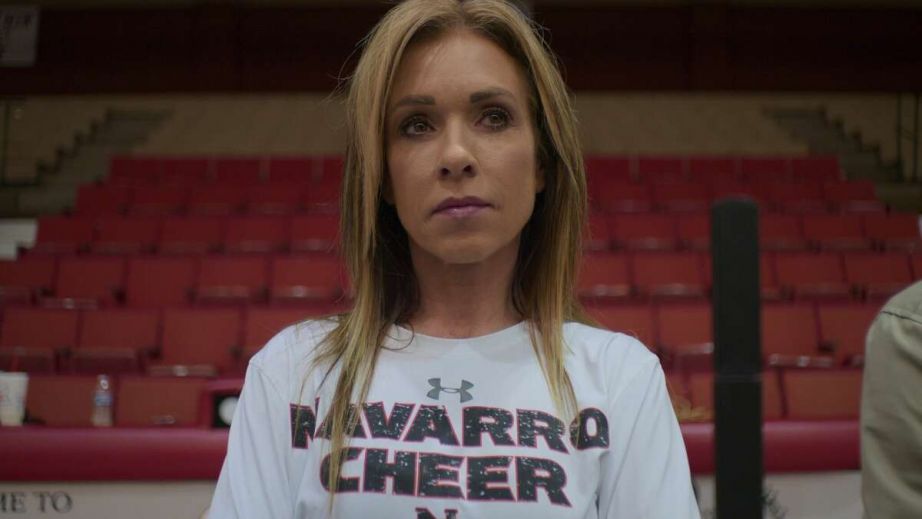 Photo Source: (Netflix)
A newly filed lawsuit is accusing Navarro College in Corsicana, Texas, of covering up allegations of sexual assault involving one of its former cheerleading team members. The suit accuses the school of taking steps to prevent the cheerleader from reporting an alleged sexual assault.
The lawsuit was filed in a Texas federal courthouse last week and names Navarro College as a defendant along with the cheer team's head coach, Monica Aldama, athletic director Michael Landers, the college's Title IX coordinator, and the cheerleader accused of the assault.
The Navarro College was propelled to national stardom after it was featured in the hit Netflix series, "Cheer." The series followed the college's tenacious and at times ruthless head coach Monica Aldama and the many eclectic characters that made up the cheer team.
One such character, and distinguished cheerleader, Jerry Harris, exploded in popularity, but his fortunes reversed after he was accused of sexually abusing a pair of 14-year-old twin boys. Harris was later arrested by the FBI on charges of child pornography and is currently serving a 12-year prison sentence after pleading guilty to the charges against him.
This newest lawsuit continues the scandal associated with the nationally recognized cheer team at Navarro College. This time, the school's head coach Aldama is at the center of the controversy.
A former cheerleader on the team accuses a male teammate of sexually assaulting her while she was in her dorm room in September 2021. After telling some of her teammates about the assault, she reports that the team's "unofficial captain" told her "You just need to drink it off and get your mind off of it" because "that's what Navarro girls do — they drink. We don't tell anyone. We just keep it to ourselves."
The victim goes on to explain in the lawsuit that when she told Aldama about the assault, Aldama interrupted her to say, "Let's not make this a big deal. I want the best for you and I will help you cheer wherever you want." The lawsuit goes on to explain that the victim ended up quitting the cheer team. To this, Almada told her "If you keep quiet, I'll make sure you can cheer anywhere you want."
The victim also accuses Aldama of discouraging her from formally reporting the abuse to campus police as well as the Title IX office. In doing so, the victim lost out on opportunities that could have advanced her cheerleading ambitions. The "Plaintiff's dream of cheering on a nationally ranked team is over, and she has been 'blackballed' from many nationally ranked programs, as they have former Navarro cheerleaders as coaches or team members," the lawsuit details.
Both the college and Aldama vehemently deny the accusations of sexual assault. In a statement issued by Navarro College, officials explain that "The safety and welfare of students is always of utmost priority" adding, "The College has established robust policies and procedures for reporting, investigating, and responding to all allegations of sexual harassment and sexual assault."
Aldama has also pushed back against the allegations in a statement of her own calling them "false" and "wildly inaccurate." Aldema has shared, "I am a rules follower. I always follow all appropriate procedures regarding reporting and responding to any allegations of misconduct in the Navarro Cheer program. I make sure to report and encourage others to report any allegations of harassment, discrimination, or assault to appropriate authorities and officials. I would never remain silent, or ask any student to remain silent if I were aware that any sexual misconduct occurred in the Cheer program."