Ninth Circuit Asks CA Supreme Court to Clarify Law on COVID Losses by Businesses
by Maureen Rubin, J.D. | Jan 09, 2023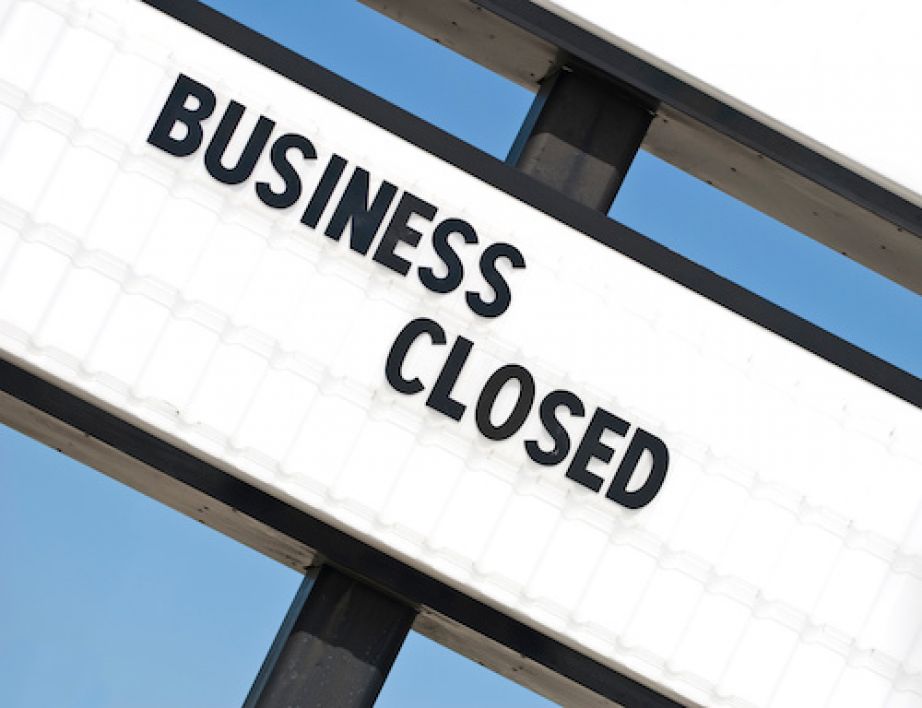 Photo Source: Adobe Stock Image
The COVID-19 pandemic has triggered countless legal issues. Businesses and insurance companies are often right in the middle of them. It is common for companies to claim losses for "property damage" caused by COVID. But the definition of "property damage" and whether insurance policies must cover losses suffered as a result of government-mandated shutdowns is unclear. Two divisions within a California district court's jurisdiction have disagreed about whether the presence of COVID does or does not constitute direct physical loss covered by property damage claims.
To settle this dispute, the Ninth Circuit asked the California Supreme Court to determine whether, under state law, insurance policies that cover property damage extend to business losses during the pandemic. On December 28, a three-judge panel comprised of Circuit Judges Carlos T. Bea, Sandra S. Ikuta, and Morgan Christen issued an order that certified this question to the California Supreme Court.
The question is: "Can the actual or potential presence of the COVID-19 virus on an insured's premises
constitute "direct physical loss or damage to property" for purposes of coverage under a commercial property insurance policy?"
The order explained that the Ninth Circuit had concluded that California law "could determine the outcome of a matter pending before them." It said that "there is no controlling precedent" in other California Supreme Court decisions.
The facts of the case that led to this action began when the plaintiff, Another Planet Entertainment LLC (APC), sued its insurer, Vigilant Insurance Company. APC is an event promoter in California and Nevada. The company had purchased a one-year insurance company that was to be active from May 1, 2019, to May 1, 2020. Early in 2020, the government shutdown order caused APC to discontinue its planned events.
When it canceled all its bookings, APC tried to get Vigilant to honor its policy. When the insurance company refused to compensate the company for its COVID-related business losses, APC sued Vigilant for bad faith, breach of contract and fraud. Plaintiff's claim rested on several provisions in its policy, all of which required "actual or imminent direct physical damage to property." The policy, it argued, was supposed to cover certain "Business Income" provisions if the losses were caused by "direct physical loss or damage to property."
The policy also contained a "Civil Authority" provision that required Vigilant to cover business losses that were "caused by a civil authority's prohibition of access" to its properties. Another clause in the contract stated that Vigilant was to cover "Loss Prevention Expenses," that were incurred when the insurer tried to "protect" a building from direct physical loss or damage caused by a covered peril." This item required APC to give notice of its actions within 48 hours.
Plaintiff argued that since COVID was present in its facility before and during the closure orders it suffered "direct physical loss or damage to (its) property. APC's amended complaint explained that "droplets" containing the COVID virus can stay suspended in the air for 16 hours and stay on surfaces for "at least 28 days." The district court dismissed plaintiff's suit for failure to state a claim. Vigilant filed a motion to dismiss, arguing that APC had not "sufficiently alleged direct physical loss or damage." The district court agreed and dismissed the case with prejudice while allowing APC to amend its complaint. Its opinion said that the district court concluded that "it seemed unknowable whether COVID-19 was actually present on plaintiff's properties.
The Ninth Circuit informed the California Supreme Court that it had not yet considered the issue raised in APC's case. Its order explained that the interpretation of state law was critical because two different divisions of the Second District of California Courts of Appeal, Divisions Four and Seven, issued conflicting decisions regarding the viability of APC's claims for "direct physical loss or damage to property."
In one suit, United Talent Agency (UPC) v. Vigilant Insurance Co, the plaintiff went to court to argue that its policy, which had identical language to APC's, covered COVID losses. UPC also lost in trial court. On appeal, Justice Audrey Collins of District Four wrote that COVID "does not constitute direct physical damage or loss." She said it could be cleaned from surfaces and customers could wear protective masks, thus "the virus does not render a property useless or uninhabitable."
Three months later, District Seven's Presiding Justice Dennis M. Perliss presided over Marina Pacific Hotel & Suites, LLC v. Fireman's Fund Insurance Co., another suit with policy language that was also identical to APC's. Perliss, however, concluded that the hotel "ha(d)] unquestionably pleaded direct physical loss or damage to covered property" as defined in another case as "a distinct, demonstrable, physical alteration of the property."
These conflicting opinions are the basis for APC's appeal to the California Supreme Court. If the COVID virus is "sufficient to show physical loss of damage," they wrote, the District Court would have erred when it dismissed APC's complaint. But if the company's allegations were insufficient, the Ninth Circuit explained, the District Court's decision would be affirmed.
As a result, and because the outcome will determine the ruling in APC, the Ninth Circuit asked the California Supreme Court for a ruling. The Ninth Circuit has stayed further proceedings while it waits for a decision.
Many organizations are tracking COVID-related lawsuits, and at least twelve types have been identified. They include personal injury, products liability, bill collections, class actions, employee suits for lost wages and unpaid benefits, and breach of contract, as the Ninth Circuit has here. Hopefully, this case will determine how California will interpret the common language in many insurance policies that cover "direct physical loss or damage to property." The decision will surely not be the last that will be needed to define issues that sprung from the pandemic.