Ninth Circuit Upholds Attorney's Fees Award against Serial ADA Plaintiff
by Maureen Rubin, J.D. | Dec 13, 2022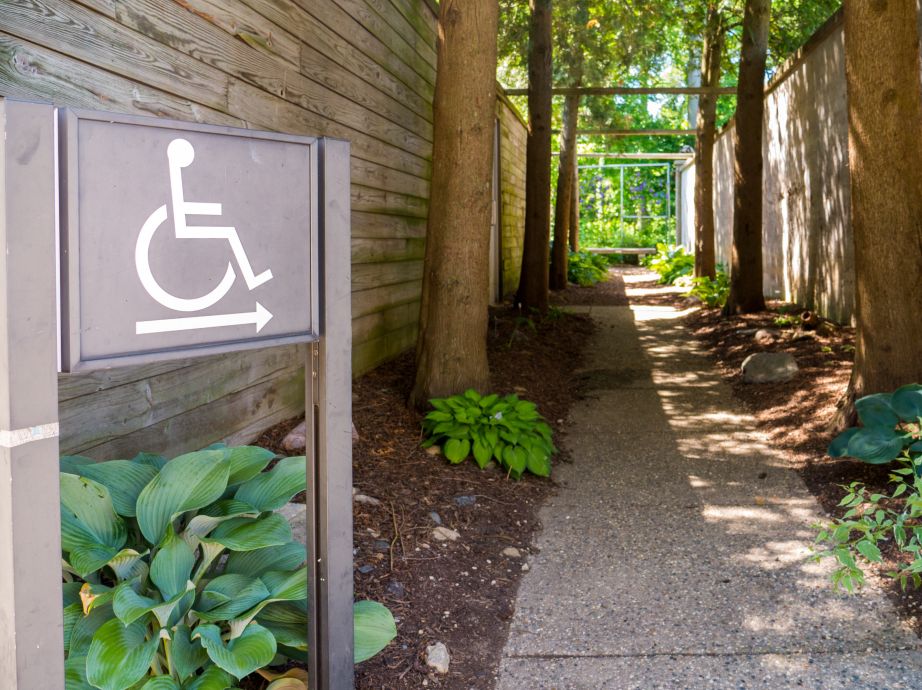 Photo Source: Adobe Stock Image
For the second time in six weeks, the Ninth Circuit Court of Appeals has issued a ruling that cracks down on serial filers who try to take advantage of the Americans with Disabilities Act (ADA) by filing frivolous lawsuits against small businesses that they do not legitimately patronize.
In order to encourage disabled persons to file legitimate claims against companies that discriminate against people with physical or mental impairments, the ADA contains a provision that permits winning plaintiffs to get attorney's fees along with their awards. Plaintiff-appellant Orlando Garcia, whose cases against local cash checking companies Digital Currency Services, Inc. and Su Casa de Cambio were dismissed for lack of standing, appealed the award of $36,775 in attorney's fees that was issued against him by the United States District Court for the Central District of California.
A three-judge panel of the Ninth Circuit Court of Appeal, comprised of Circuit Judges Morgan Christen and Sandra S. Ikuta and Senior Judge Carlos Bea, affirmed the District Court's ruling in a unanimous opinion that explained the reasons why Garcia, who had filed hundreds of ADA cases in the Central District of California, would have to pay the attorney's fees prescribed by Chief District Judge Virginia A. Phillips.
The Ninth Circuit opinion begins with a recitation of the facts in Garcia's cases, two of which were dismissed for lack of standing on one day, and a third that was subsequently dismissed for the same reason. The Court said that the dismissal of his previous cases gave Garcia notice that his standing was not credible. He appealed only the court's order that he pay attorney's fees.
The opinion explained when attorney's fees for abuse of discretion may be awarded. Under the ADA, courts may award attorney's fees to prevailing parties, but only if it finds that "plaintiff's claim was frivolous, unreasonable, or groundless, or that plaintiff continued to litigate after it clearly became so." Garcia challenged the District Court's fee award on two grounds. First, he believed he could support his claim that he did have standing. Second, he said the attorney's fees award was challenged because it was based on an "unfavorable impression" of his litigation history. Neither argument, the court said, showed that the District Court abused its discretion.
In regard to standing, the opinion said that in order for injury to be established, an ADA plaintiff must plead "an intent to return…and a desire to visit the establishment if it were made accessible." Garcia tried to argue that his litigation history could not be the basis for finding he had no credibility in meeting these criteria. He tried to cite precedent that said a court could neither give "talismanic weight" to the word "return" nor could "second-hand knowledge of a barrier" be enough to establish standing if the plaintiff actually intended to patronize the store if the barrier was removed. The court discounted these arguments, finding Garcia's assertions of intent to lack credibility.
The justices further explained that Garcia's litigation history was only used to show he was "on notice that the same issue (of standing) would arise" in the newest case he filed. They said the Court's credibility determination was made after they found that Garcia had visited the defendant's store only once, that he had testified that he "does not have any use for check-cashing stores," that he had never returned to any of the check-cashing stores he had sued, that defendant's store was over ten miles from his home, and that he had an account with a bank that did not charge him for cashing checks. And, if more evidence was needed, they found that a branch office of that bank was only half a mile from his home.
This evidence convinced the Ninth Circuit that Garcia's litigation history proved he was "on notice" that his case would not succeed. His previous suits, against an Indian restaurant and another cash-checking service, both of which showed that he lacked the requisite intent to return, explained to him the standing requirements of both the Ninth Circuit and the California Supreme Court. This evidence showed the Court that the District Court did not improperly consider his litigation history.
Although Garcia did not raise it, the Court also discussed the Noerr-Pennington doctrine which prevents fee-shifting in ADA classes. The American Bar Association defines fee-shifting as "unilaterally shifting fees so that losing defendants must pay the plaintiff's reasonable attorney's fees and costs." Under this practice, those who petition the government for redress are "generally immune from statutory liability for their petitioning conduct." The justices said that "imposing liability for attempts to settle legal claims" would burden plaintiff's First Amendment rights to petition. But the procedures in Garcia's case are distinguished because "imposing liability on pre-litigation demands would not punish or make a party liable for illegal conduct." Instead, it requires non-prevailing parties, such as Garcia, to bear litigation costs.
In October 2022, the Ninth Circuit in Shayler v 1310 PCH, LLC upheld a reduced amount of attorney's fees and costs for a different "serial ADA litigant" who had overcharged. It is encouraging that a law with the noble purpose of protecting the disabled is being honed to do what it was intended to do, rather than rewarding what a law journal called "a wave of get-money-quick lawsuits" brought by serial plaintiffs.