Oklahoma Charter School Board Approves Unprecedented, First US Publicly Funded Religious School
by Diane Lilli | Jun 08, 2023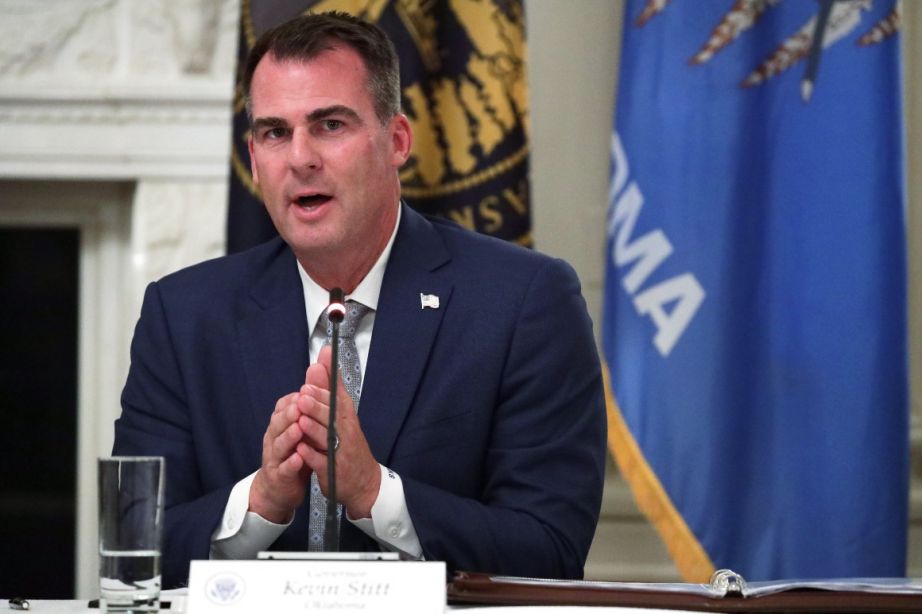 Photo Source: Kevin Stitt said the advisory opinion "rightfully defends parents, education freedom, and religious liberty in Oklahoma." | Alex Wong/Getty Images
Oklahoma is the first state to have approved what could be the nation's first and only completely publicly funded Catholic religious school. The dual entities Catholic Archdiocese of Oklahoma City and the Diocese of Tulsa, Oklahoma, would run the school, which is an online charter school.
In an opinion issued late last year by the state's former Attorney General, then-AG John O'Connor commented that it would be unconstitutional for the state to discriminate against religious charter schools by not funding them. He said, "We do not believe the U.S. Supreme Court would accept the argument that, because charter schools are considered public for various purposes, that a state should be allowed to discriminate against religiously affiliated private participants who wish to establish and operate charter schools in accordance with their faith alongside other private participants."
The new Oklahoma school will be called St. Isidore's.
Currently in US law, public funding for religious schools may be legally used for grants and tuition vouchers. However, those public funds are but a portion of the money needed to run an entire school.
However, the new Oklahoma approval of St. Isidore's school would mean the entire school funding would come from taxpayer money, aka public financing.
At the crux of the new Oklahoma decision is a fifteen-page advisory document about charter schools, created by prior Attorney General John O'Connor and Solicitor General Zach West. In their legal, non-binding opinion, they wrote that the Oklahoma state law separating church and state and therefore blocking religious charter schools is likely "unconstitutional."
O'Conner is a heavy-hitting Trump judicial nominee, who did not win his Republican primary for reelection. His advisory opinion draws from recent U.S. Supreme Court decisions that all related to religions institutions.
In Trinity Lutheran Church of Columbia v. Comer in 2017, The Supreme Court held that the current First Amendment Free Exercise Clause protects the freedom to "practice religion and subjects laws that burden religious practice to strict scrutiny."
This year, the Supreme Court ruled in the Maine case of Carson v. Makin that
decided that Maine could not legally exclude families who send their children to religious schools from its state-funded tuition reimbursement program.
Then in the landmark case Espinoza v. Montana Department of Revenue, the Supreme Court ruled that "The application of the Montana Constitution's "no-aid" provision to a state program providing tuition assistance to parents who send their children to private schools discriminated against religious schools and the families whose children attend or hope to attend them in violation of the Federal Constitution's Free Exercise Clause."
Oklahoma Republican Gov. Kevin Stitt had released a statement supporting the document created by O'Conner and West, saying public funds used for religious institutions "rightfully defends parents, education freedom, and religious liberty in Oklahoma. Ultimately, government takes a backseat to parents who get to determine the best learning environment for their child."
Proponents of the new Oklahoma publicly funded religious school, which will serves grades K through 12, say the Supreme Court's Espinoza case is the precedent set that allows this non-separation of church and state to legally occur.
Contrarily, the Bill of Rights in the U.S. Constitution clearly states that "Congress shall make no law respecting an establishment of religion..." Specifically, this first clause of the First Amendment refers to the separation of religion and government, legally mandating that in the US, the government cannot establish or give a preference for a religion, yet still protects religious freedom from all governmental intrusion.
Opponents of the new Oklahoma law, surprisingly including the current Oklahoma Republican Attorney General Gentner Drummond, argue for separation of church and state. Drummond said he believes this new state law violates the Oklahoma Constitution.
"The approval of any publicly funded religious school is contrary to Oklahoma law and not in the best interest of taxpayers," Drummond said.
The ACLU and other organizations are strongly arguing against the new public funding of St. Isidore's. It is expected the Oklahoma law will head to the U.S. Supreme Court.
The upcoming legal battles will renew the ongoing Supreme Court constitutional arguments covering church and state.
In a public statement, the new school St. Isadore's said they expect to open in the fall of 2024.