Police Officer Who Might Have Committed Perjury at Trial Should Not Have Been Fired
by Maureen Rubin, J.D. | Aug 30, 2023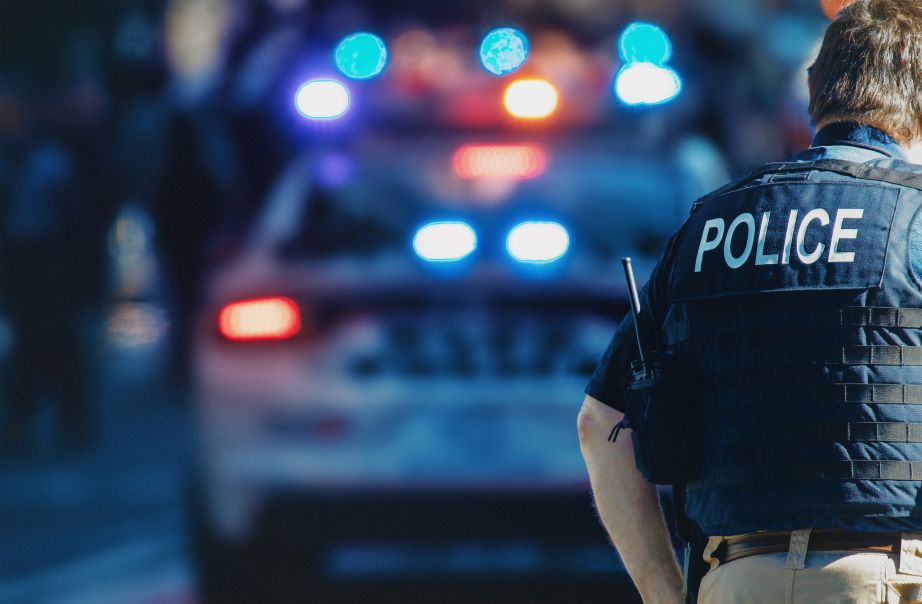 Photo Source: Adobe Stock Image
A police officer in Merced, California, who was fired for lying under oath in court, will get another chance to see if his termination was supported by sufficient evidence about his questionable actions during a possibly illegal search.
Officer Jose Cruz was terminated from the Merced County Police Department based on a series of allegations that he conducted an illegal search of a hotel room, submitted a false police report, and committed perjury in court. After his dismissal, he appealed to the Merced County personnel board, which rejected most of the charges against him, but sustained others. The City of Merced reversed the board's decision and upheld his termination. The trial court rejected Cruz's challenges to his firing.
In an unpublished opinion on August 23, California's Fifth District Court of Appeal remanded the case back to the trial court to determine whether the remaining charges against Cruz are sufficient for his termination. The 2-1 opinion, authored by Presiding Justice Charles Poochigian, with a concurrence by Justice Jennifer R.S. Detjen, and a dissent by Justice Bruce Smith, reversed the order by Merced Superior Court Judge Brian L. McCabe that denied Cruz's petition for a writ of administrative mandamus. This writ asks a court to review a decision made by an administrative agency.
The facts that led to this back-and-forth series of rulings centered on the actions of petitioner Cruz, who had been on the Merced County Police Department for five years. In August 2018 he observed events at Merced's Siesta Motel. While there, he noticed Martin Olvera, whom he knew was on postrelease community supervision (PRCS) from a neighboring county and was required to have permission to travel to a different county. Cruz detained Olvera but let him go when he could not reach his parole officer. As he was leaving, Cruz was told by some people in the parking lot that Olvera had a gun.
Later that day, Cruz was patrolling a different location, the Gateway Motel, when he saw "someone run into a room he was familiar with." Concerned that the runner was Olvera, he knocked on the door of Room 27. The occupant, identified as Ms. Pompa, opened the door a bit and Cruz saw the occupants. Pompa told Cruz he needed a warrant if he wanted to enter, but she eventually allowed him in. A bodycam confirmed her permission to enter.
After Cruz entered, he saw several people, one of whom was a felon with "multiple felony warrants" and another who was identified as Annabelle Perez. Cruz then searched the bathroom, where he saw a backpack with a floral pattern. His interactions with the backpack are the key issues in his termination and appeals. Cruz testified that he placed the backpack on the sink, where it opened without being unzipped by him. When he placed it on the ground, he saw a gun inside.
Perez admitted to owning the backpack. Cruz testified that he believed Pompa's permission to enter her motel room allowed him to ask Perez if he could search her backpack. He said he believed she nodded in agreement. Cruz then left and later wrote a "probable cause report" that described the events and also noted Olvera, who was in the room and believed to be in a "romantic relationship with Perez." His report described the gun he had found in Perez's backpack.
Additional evidence came from the bodycam Cruz was wearing when he went to the motel. It confirmed that Pompa consented to Cruz's bathroom search and most of his interactions with the backpack, although the backpack was not visible for about five seconds of the video. After filing his report, Perez and Olvera were arrested on weapons and gang charges. Perez filed a motion to suppress the evidence based on what she said was a "warrantless search."
At the suppression hearing, Cruz said he initially did not unzip the bag when he placed it on the sink, although he admitted unzipping it later. This was confirmed by the bodycam video. The trial court found that "Ms. Perez's testimony was not particularly credible" but had problems with Cruz's testimony about the timing of the unzipping and the uncertainty about whether Pompa gave permission for the search, so the court "was inclined to suppress the evidence." The charges against Perez were dismissed.
Later that month, Cruz received a promotion and a pay increase. However, the following June, the police department conducted an "internal investigation," to determine if Cruz had filed a false report and given false testimony about whether and when the backpack was unzipped. The investigation concluded that the backpack was not "intentionally unzipped" but was later "intentionally zipped." In July 2019, the police department gave Cruz notice that he was to be fired because he violated the Merced County Police Department's Policy Manual.
Seven specific charges were filed against Cruz, including misrepresentation of facts; making disparaging conduct that disrupted the department's efficiency; bringing discredit to the department; making dishonest conduct, because his report was not thorough and accurate; wrongfully exercising his authority by conducting an illegal search; giving false testimony; and making false statements about material matters. The internal investigation resulted in Cruz's termination. He appealed to the Merced County Personnel Board, which found the investigation "failed to show Cruz had submitted a false police report or had conducted an illegal search." However, the Board also found that Cruz was "not truthful in explaining certain details concerning the search." The Board recommended demotion, not termination. Despite this, the Merced City Manager upheld Cruz's termination.
In the Appellate Court, Justice Poochigian reviewed the Personnel Board and City Manager's decisions on each of the seven charges. He found that trial judge McCabe erred when he ruled the search was unlawful, based on "collateral estoppel," which is "a legal doctrine that prevents a party from relitigating an issue that was resolved in a previous lawsuit." The opinion also concluded that the search was not unlawful because when Pompa gave permission to search the room, that permission "includes consent to search containers within that room." The omission of Cruz's version of zipping and unzipping did not make his report false.
However, the appellate court opinion upheld the finding that the backpack was "intentionally," not "inadvertently," opened." It concluded that the trial court erred in relying on certain charges, because "the possibility remains that the trial court could conclude, in its independent judgment, that the surviving charges are insufficient to support Cruz's termination." The case was remanded for Independent judgment "in light of this opinion."