Professor's Communication With Public University About Her Alleged Plagiarism Is Public Record
by Maureen Rubin, J.D. | Jan 25, 2023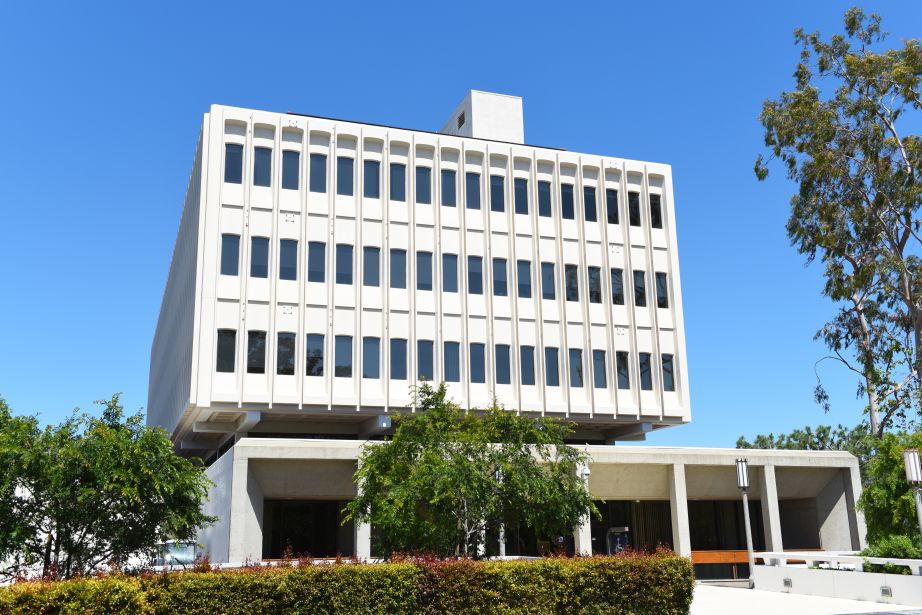 Photo Source: Adobe Stock Image
Plagiarism is a major problem in higher education. Students who present the work of others as their own without proper attribution can fail a single assignment or the entire course. But it is not only students who copy the work of others. One professor at a public university in California was accused of plagiarizing materials in articles she submitted to four scientific journals that published them. When she was exposed, a nonprofit watchdog organization that "promotes integrity in scientific publishing" sought copies of communications between her, the journals, and the public university that employed her.
Constance Iloh, plaintiff and appellant, claimed that disclosure of these communications would invade her privacy and sought an injunction. The trial court denied her request because the judge determined there was no likelihood that she would prevail under the California Public Records Act (CPRA). A three-justice panel from Division Three of California's Fourth Appellate District agreed. The unanimous opinion, which affirmed the order by Kern County Superior Court Judge Richard J. Oberholzer, was authored by Acting Presiding Justice Thomas M. Goethals on January 13.
Iloh was an assistant professor at the University of California, Irvine's (UCI) School of Education from 2015 to 2021. During this time, she published several articles in academic journals, including the Harvard Educational Review and the Journal of Latinos and Education. After publication, an anonymous source from Retraction Watch, a publication of the Center for Scientific Integrity (CSI), contacted four of the journals with its concerns about her plagiarism. All of Iloh's articles were then retracted or corrected. According to its website, the Center's mission is "to promote transparency and integrity in science and scientific publishing and to disseminate best practices and increase efficiency in science."
Retraction Watch carried an article about Iloh's journal publications in August 2020. In order to continue its investigation, the watchdog publication filed a request for additional materials from Iloh's personnel files under CPRA. It asked for all communications between Iloh, UCI, and the scientific journals that discussed the articles.
The nonprofit argued that the materials they sought were public records since UCI is a state university. Iloh had used the university's return address on all of her communications with the journals. When UCI received the request for communications from Retraction Watch, the university agreed that they were subject to disclosure, but Iloh disagreed and filed a writ of mandate and a request for a preliminary injunction against CSI and the Regents of the University of California. CSI was not a party to Iloh's suit, which was just between her and the University, regarding her rights under the CPRA. CSI and the Regents filed statements of non-opposition.
Justice Goethals began his discussion with an overview of the CPRA, a "fundamental and necessary right" that was enacted in 1968 to grant access to public records held by state and local government agencies. The broad law covers all public records except those that are specifically exempt. The exemptions include personnel files or those whose disclosure would not serve the public interest.
With these guiding principles, the Justice applied the CPRA to Iloh's injunction request. First, he noted that no one disputes that UCI, as a public university, is a state agency. Iloh's use of UCI's address on her communications with the journals also proves the correspondence between her and the journals was "owned or retained" by a state agency. That leaves what Goethals called the "controlling question"; whether the requested documents contain information relating to the conduct of the public's business under the CPRA.
He explained they do and therefore concluded that the trial court did not abuse its discretion when it denied Iloh's injunction request. He wrote, "The postpublication communications by a professor at a public university regarding articles she authored on topics in her field of study at the university involve the public's business."
He further explained the failure of Iloh's arguments. First, he said the burden of proof is on Iloh, the party asking for nondisclosure. Second, he disagreed with her contention about the danger disclosure would pose to academic freedom. He did not agree that "academic work would be stifled if (other professors) were concerned that informal communications would be made broadly available…" Instead, he agreed with CSI that the public interest is served by learning how public universities address issues of academic dishonesty.
The Justice then turned to the question of the CRPA exemptions for "personnel, medical, or similar files," which precedent says were "developed to protect intimate details of personal and family life, not business judgments and relationships." He said that the requested communications were for communications, not personnel records. In addition, the public interest in academic honesty outweighs Iloh's privacy concerns.
The opinion ended with cautionary words. Goethals pointed out that this ruling does not "give carte blanche access" to professors' research files, work products or correspondence. Rather, disclosure must be determined on a case-by-case basis.
A simple solution for avoiding the disclosure issue in future cases: Don't plagiarize.