Respiratory therapist does not want his image to "Netflix and Chill" - sues streaming platform
by Diane Lilli | Apr 28, 2023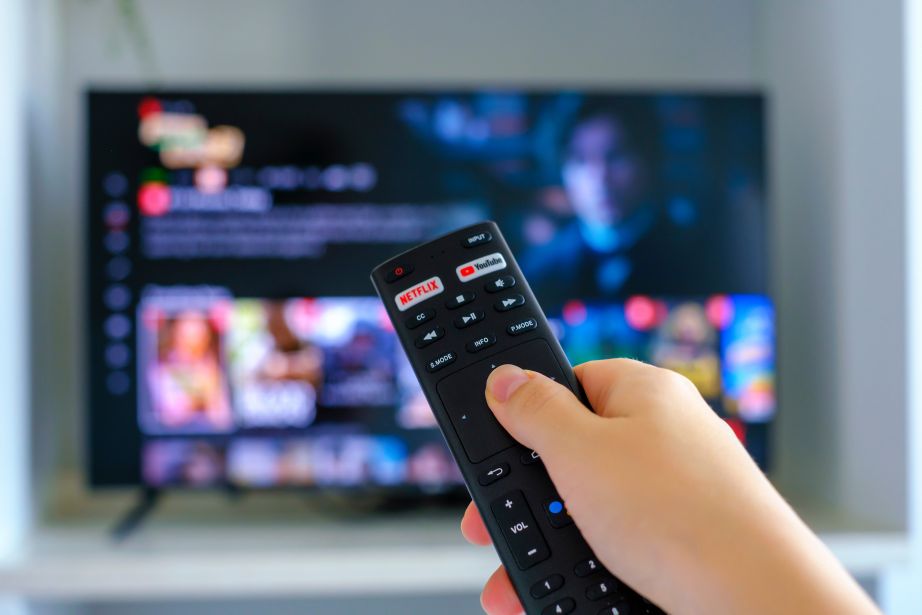 Photo Source: TATIANA - stock.adobe.com
When Taylor Hazlewood posted a clever photo of himself on Instagram in 2019 with a hatchet in his hand, he was joking about his childhood favorite novel "Hatchet." Little did he know that the wilderness adventure he admired in the outdoors survival novel by Gary Paulson would haunt him - across millions of Instagram views.
Hazelwood, a Kentucky respiratory therapist, was shocked to find that Netflix, in its true-crime documentary "The Hatchet Wielding Hitchhiker," used the image from the Instagram post of him holding the hatchet.
Hazlewood, 27, who is in no way associated with the murder in the Netflix documentary - or any murder - sued the streaming giant in civil court in Dallas, Texas. He is charging Netflix with defamation and the misappropriation of his likeness and is seeking $1 million in damages.
The suit accuses Netflix of causing Hazlewood "reputational harm, stress, anxiety, and anguish," and charges the company with creating the "constant fear of losing future employment or relationships because of people believing he is dangerous or untrustworthy."
The Netflix documentary aired in January and relates the gory 2013 true story of hitchhiker Caleb Lawrence McGillvary. McGillvary was hitchhiking in Fresno, California, and accepted a ride with a man who not only drove him but also struck a utility worker while driving. At the time, when the driver hit the utility worker, who had also been driving, the driver attacked a bystander on the scene who was attempting to help.
While the driver was attacking the bystander, hitchhiker McGillvary, who had a hatchet with him in a bag, struck the driver numerous times.
When local news ran the story and featured an interview with McGillvary, he somehow became famous and hailed as a hero, and earned the nickname, "Kai the Hatchet Wielding Hitchhiker." McGillvary appeared in glowing viral social media posts and was interviewed by late-night television hosts.
But his positive fame was short-lived. Only three months later, the hatchet-wielding hitchhiker was arrested and charged with murdering a man in New Jersey. The victim was in his own home, but McGillvary claimed he was acting "in self-defense." He was found guilty and is now serving up to 57 years in prison.
Why Netflix would show a photo of the totally innocent and unrelated respiratory therapist in its grisly documentary is unknown. The documentary showed viewers two photos, one of the hatchet murderer McGillvary and next to his photo, an image of Hazlewood, who was never involved in any way.
As the photos display on the screen, a narrator says "stone cold killer" and "You can never trust anyone."
In a statement, Hazlewood's attorney Angela Buchanan said Netflix did not do its due diligence in using the photo of her client. "Because of the lack of due diligence," said Buchanan, "Mr. Hazlewood has a constant fear regarding the impact the film will have on his personal relationships, his employment and his reputation in general."
When the film went live, Hazlewood started getting messages and calls from friends and others, asking if he had seen the Netflix documentary. People contacting him were stunned, with messages such as one that said, "I'm shocked they didn't ask for a release. Prayers that your employer is okay with it." Some other friends asked how Netflix could just use his image without his permission, and Hazlewood's mother was asked by a friend if her son was connected to McGillvary.
Court documents state that "Hazlewood is, of course, beyond angry that Netflix would implicate and connect him to such a salacious and infamous story and individual."
As Hazlewood's attorney explains, this is not a short-term problem for her client.
"That's going to go on for the rest of his life," Buchanan said.