Sacramento Man Who Killed Children and Church Executive Had Checkered Past
by Nadia El-Yaouti | Mar 28, 2022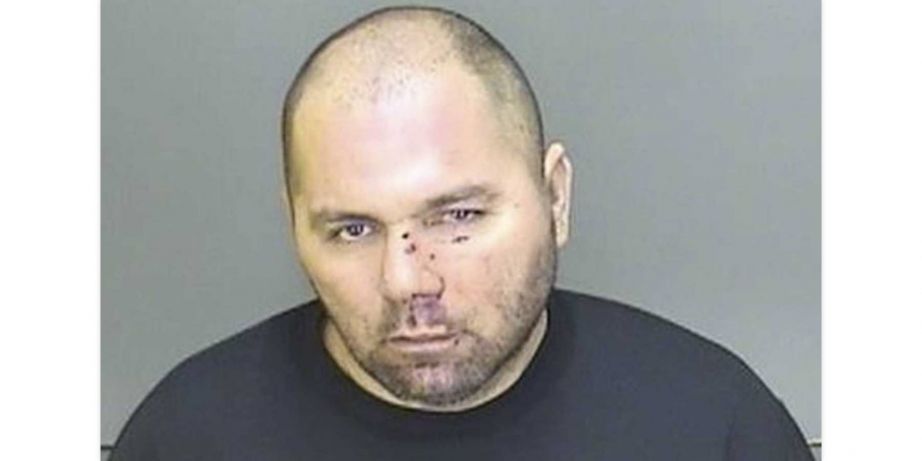 Photo Source: David Mora, 39, who is also identified as David Fidel Mora-Rojas, in a booking photo from the Merced County Sheriff's Office. (Merced County Sheriff's Office)
Investigators are working to piece together the motives of a Sacramento man who took the lives of his three daughters and a church member during a court-approved custodial visitation.
Officials detail that David Fidel Mora-Rojas used an AR-15 style rifle to kill his three daughters, Samarah Mora Gutierrez, 9; Samantha Mora Gutierrez, 10; and Samia Mora Gutierrez, 13, during a supervised visit at The Church in Sacramento. Mora-Rojas also shot and killed 59-year-old Nathaniel Kong before turning the gun on himself. Kong was an executive at the church and was with the girls because he was their court-appointed chaperone during supervised visitations with their father.
The killings raise the question about how and when supervised visitation is ordered and what limits are placed on it. Maria Lowry, a Texas family law attorney from the Houston-based Law Office of Maria Lowry, PLLC, explains that the process for appointing a supervisor for visits varies from case to case. "Sometimes it is at a county facility where the visiting parent is not allowed to be alone with the child or leave with the child," Lowry shares. She adds, "Sometimes it is informal, with a friend or family member being present." An agency might also be hired to attend visits, according to Lowry.
Following the horrific attack, reports about Mora-Rojas' past signaled red flags that this tragic event was not entirely out of the blue. Mora-Rojas and the mother of his children, Illeana Gutierrez Rios, have been embroiled in a lengthy custody battle which left Rios fearing for her and her children's safety.
According to court documents, Rios filed a domestic violence restraining order against Mora-Rojas because she feared he would bring her harm. In court documents, Gutierrez Rios shared with the court her concerns, writing, "I have moved out of the house with the children because I am afraid of [Mora-Rojas] and concerned [for] my safety and the safety of my children." In one court document, Rios explains that she felt Mora-Rojas had not yet killed her because he wouldn't know what to do with the children.
After voicing her concerns, the court issued Rios a restraining order which was to be valid for the next five years. Although she pushed to have a restraining order in place for her girls as well, the courts granted supervised visitation so that their father would still be able to spend time with his children. As part of the order, the court detailed that a supervising chaperone had to be present at the time of the visitations because of Mora-Rojas' "mental instability." In his efforts to continue seeing his children, Mora-Rojas fought against a restraining order for his children. He wrote in court documents, "I do not agree to the protective order for my children," adding, "I want a healthy relationship with my children, separate from Illeana."
Even if Mora-Rojas had been restrained from seeing his children, Lowry comments that it might not have prevented a tragedy such as this one. She states, "a restraining order is a piece of paper and protects to the extent the restrained person respects the court." Lowry continues, "there is no court that can absolutely prevent incidents like this. All courts want to keep children and families safe, but they also want to give children the opportunity to know their parents and be raised by them." The solution? "Violent acts like this are not the acts of rational people," says Lowry. "There is a mental health component. Free, mandatory counseling and assessments might help, but the funding typically isn't there."
Mora-Rojas' background is one littered with run-ins with law enforcement. In April, Rios contacted law enforcement following an aggressive argument in which Mora-Rojas threatened suicide. Due to the altercation, Mora-Rojas was subsequently admitted for a week-long psychiatric hold. During this time, Rios moved out of the family home with her children for fear of their safety.
More recently, days before the horrific attack, Mora-Rojas was arrested on charges of battery on an officer, driving under the influence, and resisting arrest. He was later released on bail after spending one night in jail.
While the court granted visitation rights to Mora-Rojas, the order did stipulate that he could not own or possess a gun as part of the agreement. Despite this, authorities are investigating how Mora-Rojas was able to obtain the AR-15 style rifle that he used to kill his daughter and the church supervisor.
Attorney Lowry believes a supervised visitation order could potentially be written to require a pat-down search before visitation if firearms are an issue, depending on the limits of California law. In Lowry's state of Texas, right-to-carry laws make it difficult to prevent a person from carrying. "County facilities generally prohibit all firearms," Lowry notes, "and so they can be the safest places to conduct visitation when guns are an issue."
Authorities have shared that the girls' mother was not in the church at the time of the attack. She has yet to share a statement on the horrific event that claimed the lives of her daughters.
The church has since shared, "Our church body is devastated and heartbroken by this senseless tragedy and we ask for continued prayer for the victims, their family and our faith community as we grapple with this unexpected loss and trust the Lord for His strength in our grief."