Section 230 Brings Social Media CEOs Back to the Senate
by Hillary Back | Nov 05, 2020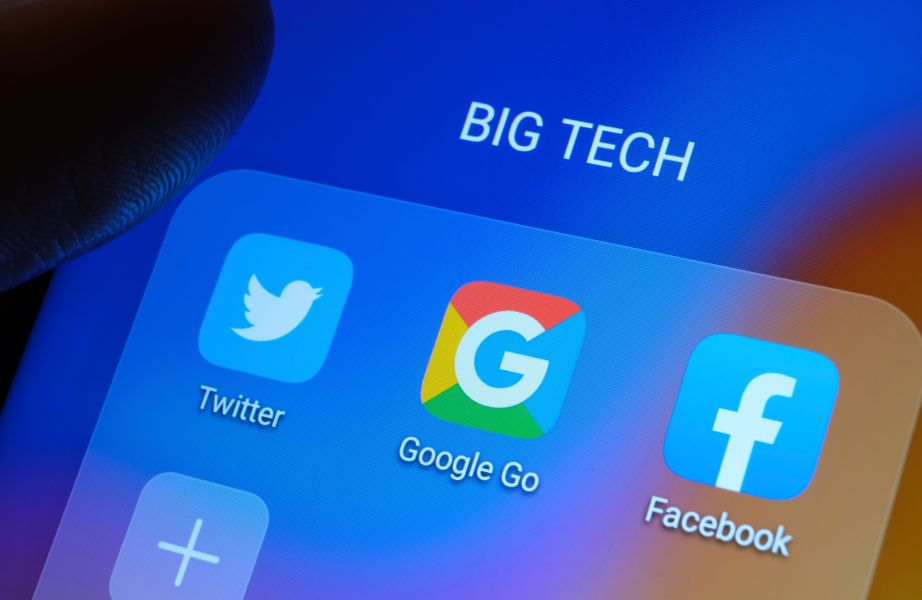 Photo Source: Shutterstock Image
Jack Dorsey, Sundar Pichai, and Mark Zuckerberg, the CEOs of Twitter, Google, and Facebook, respectively, appeared before the Senate on October 28. The hearing was called to examine the consequences of Big Tech's "immunity" under Section 230 of the Communications Decency Act (CDA).
Section 230 gives platforms like Twitter, Google, and Facebook the authority to moderate user content according to their own standards "in good faith" and protects the platforms from liability for user content.
Now, the law has come under scrutiny for its application to the modern Internet, with a hearing slated to determine whether it has "outlived its usefulness in today's digital age." Republicans suggest that platforms use their protection under Section 230 to target conservative outlets and censor those users unfairly; they consider the attending tech CEOs to be unmatched enemies to free speech.
"Mr. Dorsey," Texas Senator Ted Cruz asked in the hearing, "Who the hell elected you and put you in charge of what the media are allowed to report and what the American people are allowed to hear, and why do you persist in behaving as a Democratic Super PAC?"
The GOP is advocating for the CDA provision to require political neutrality. Some favor even more sweeping rework, including the possibility of getting rid of Section 230 altogether. President Donald Trump has called for a repeal, saying on Twitter that Big Tech might be even more corrupt than the media, which he repeatedly and fervently denounces. Trump engaged in increased efforts to revoke Section 230 after Twitter deleted some of the President's tweets for factual inaccuracies earlier this year.
Presidential Nominee Joe Biden has also supported getting rid of Section 230 or, at least, modifying how it applies to Facebook in particular.
"I, for one, think we should be considering taking away exemption that they cannot be sued for knowingly engaged on, in promoting something that's not true," Biden said.
At the hearing, the tech CEOs offered various theories and pledges to increase privacy and security online: Dorsey voiced a desire to steer Big Tech toward greater transparency and visibility for people, and Pichai voiced support for "the creation of comprehensive federal privacy laws."
However, each spoke with grave premonitions for a future without Section 230. Removing it, according to Dorsey's testimony, "would remove speech from the internet."
Democrats at the hearing focused on how the CEOs contributed to the historic civil unrest via the evolution of their platforms. Senator Amy Klobuchar took the floor to denounce the "corrosive" nature of Facebook: "Does that bother you," she asked Zuckerberg, "What it's done to our politics?"
The platforms have developed over the years into nearly autonomous entities with unbridled reach and impact. Governments now use them to manipulate their citizens and enemies alike, deploying platforms like Facebook and Twitter as social weapons to disrupt entire nations. Misinformation and divisive, unprincipled campaigns online are driving instability in America and abroad, with little legislation to harness the mediums.
Dorsey has been especially vocal about concerns and misgivings regarding the state of the world as a result of platforms like his—including Twitter. The algorithms, he testified, provide too little visibility to people; their choices become pigeonholed, categorized and ultra-customized until everyone's own opinions are looped back to them automatically under the guise of "personalization."
Since the Communications Decency Act was established decades ago, Big Tech's rapid advancements have rendered the law's application somewhat archaic. However, there may be merit in sharing the early aspirations Congress had for the Internet when writing Section 230: "The Internet…offers a forum for a true diversity of political discourse, unique opportunities for cultural development, and myriad avenues for intellectual activity." Today, of course, the Internet is a polarized political landscape with malicious misinformation, but hope remains it can be tempered with standards of ethics, transparency, and accountability.