Texan Man Charged With Arms Trafficking
by Nadia El-Yaouti | Jun 21, 2022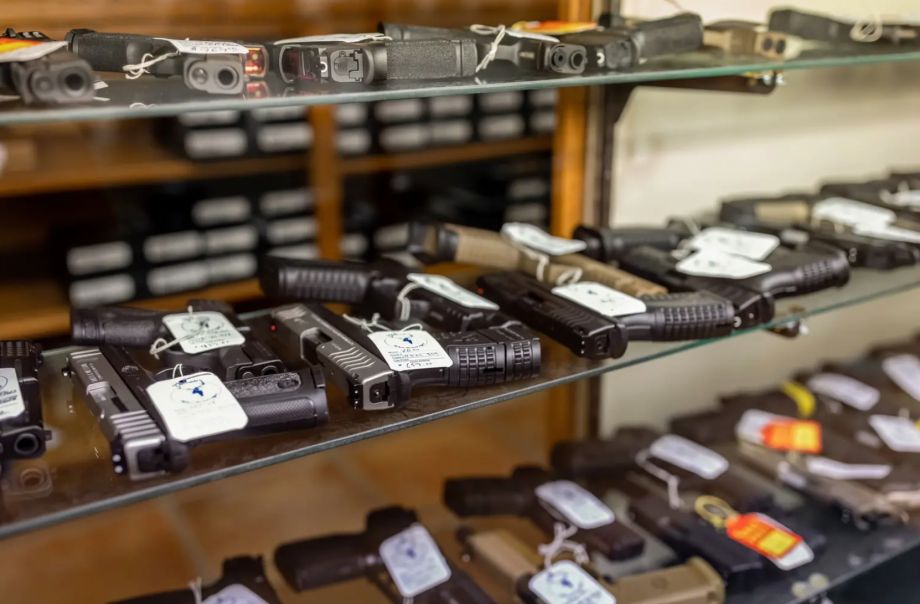 Photo Source: (Jordan Vonderhaar/The Texas Tribune)
A Texas man is accused of illegally dealing arms, several of which were later used in criminal acts including the murder of a transgender woman.
The Department of Justice announced the charges against 31-year-old Demontre Antwon Hackworth. The DOJ details that Hackworth was able to obtain almost 100 guns and then resell them without having a proper federal firearm license to do so.
When purchasing the guns, Hackworth did not undergo a background check because he was licensed to carry a handgun in the state of Texas. Under Texas law, those who are licensed are not subject to background checks when purchasing a firearm.
During the investigation, authorities uncovered that during a six-month period, Hackworth purchased at least 75 handguns from a single Waxahachie dealer. The dealer also had their license to sell revoked following the investigation. The DOJ shares that Hackworth was caught lying to the sellers he purchased the guns from and obtained the guns as a straw purchaser, which is an individual who obtains a firearm for someone else who does not have the ability to buy it themselves.
After obtaining the firearms, Hackworth allegedly resold them without conducting background checks of his own. At least 16 of the guns Hackworth obtained and then sold were used in homicides, aggravated assaults and drug trafficking incidents. The guns were used in several U.S. states and Canada roughly a year after Hackworth sold them. One of the guns was used in the September 30 slaying of 21-year-old Kiér Laprí Kartier. Kartier was found with a gunshot wound to her chest while inside her vehicle in Dallas. The gun that was used in her murder was purchased almost two months earlier.
Following the DOJ's announcement, U.S. Attorney General Merrick Garland shared in a press conference that this indictment was the result of a focused effort by his department to go after gun traffickers. "We are cracking down on the criminal gun-trafficking pipelines that flood our communities with illegal guns," Garland shared.
Chad Meacham, U.S. attorney for the Dallas-based Northern District of Texas, also shared, "Selling to customers who cannot pass background checks allows guns to be used in real crimes against real victims, people whose lives may never be the same." Meacham added, "We may never know how many lives we saved by stopping this defendant's allegedly illegal gun trafficking."
The bust against Hackworth comes amid a rise in gun violence across the nation. 2022 saw a number of mass shootings in which assault-style rifles were used to kill unsuspecting victims. The most heinous of these mass shootings include Uvalde, Texas' Robb Elementary School where 21 lives were lost, and the shooting at a Buffalo, NY grocery store where 10 lives were taken.
According to the U.S. Centers for Disease Control and Prevention, 2020 saw the highest death toll of lives lost due to gun-related injuries. A record 45,222 people died because of a gun-related injury.