Too Good to be true: Theranos founder Elizabeth Holmes sentenced to 11 years for defrauding investors
by Diane Lilli | Nov 30, 2022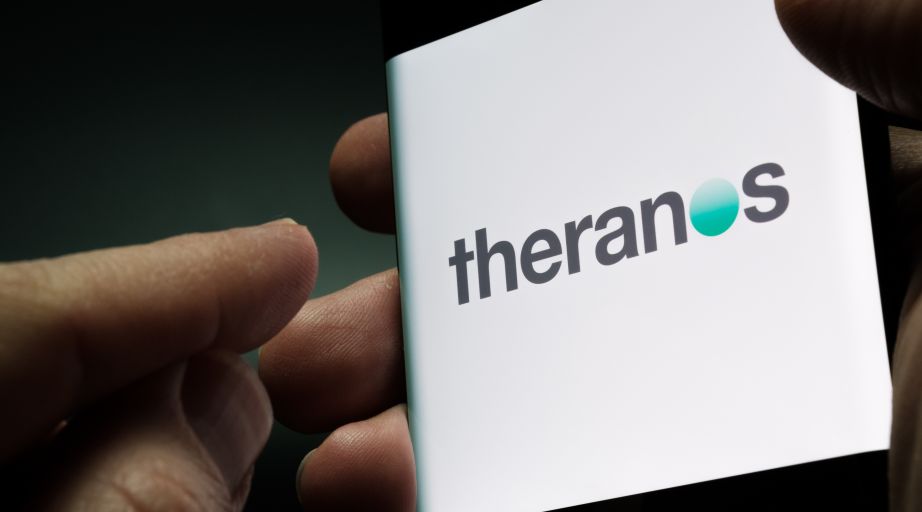 Photo Source: Adobe Stock Image
After a spectacular fall from grace, Elizabeth Holmes, the disgraced former founder and CEO of Theranos, was sentenced to 11 years and three months in federal prison for defrauding numerous investors out of almost $1 billion. Ms. Holmes, 38, was convicted on four wire fraud counts due to her deceiving investors about a new technology that would transform the world with an instant blood testing device. That technology did not exist.
This case, rare in the tech industry since failed companies do not often get such scrutiny, was a perfect storm for prosecutors since it involved overwhelming deceit brought by Theranos to the healthcare industry, almost a billion dollars raised from defrauded investors, and overwhelming evidence of lies told to investors.
It was a brutal reality check for Holmes, who had gained international fame and wealth for her supposed breakthrough with a futuristic blood testing invention that she claimed used only a few drops of blood to test for hundreds of conditions. At its peak, Theranos was valued at $9 billion.
Prior to the judge's sentencing, Ms. Holmes cried as she said, "Looking back, there are so many things I would do differently if I had the chance. I regret my failings with every cell of my body."
Ms. Holmes, who is pregnant with her second child, then sobbed in court, as US District Judge Edward Davila read her sentence, which will commence on April 27, 2023, after she gives birth.
Judge Davila noted the tragic reality of Theranos' fall from grace.
"The tragedy of this case is that Ms. Holmes is brilliant," he noted.
He said the tech industry "finds vectors with financial and personal gain that clouds the good judgment of individuals. Was there a loss of moral compass here? Was it hubris? Was it intoxication with the fame?"
The judge was referring to the luxurious lifestyle of Ms. Holmes and her then-boyfriend and right-hand man Ramesh "Sunny" Balwani, paid for with the hundreds of millions of dollars collected from investors. Judge Davila referred to the convicted felon's lavish celebrity-like lifestyle, where she and Balwani traveled on a private jet, lived in a multi-million dollar mansion, and hobnobbed with celebrities. Challenging the claim of Holmes' lawyer that Ms. Holmes was not about the pursuit of money and living an opulent lifestyle, the judge asked, "What was it then?"
Over the course of the trial, prosecutors showed that Ms. Holmes lied about the test results, falsified blood test results, and even attempted to hide the reality of her failed blood tests when both journalists and whistleblowers spoke out about dubious actions within Theranos.
After the sentencing, the judge surprisingly invited victims to speak. Alex Shultz, who is the son of former secretary of state George Shultz, spoke to the judge and the court. His father was on the Theranos board, and Shultz was a major whistleblower.
Shultz said Ms. Holmes "took advantage of my dad" and was manipulative, since she had "figured out his weakness." He also said he was frightened by the experience and had slept with a knife under his pillow.
Prosecutors agreed with Shultz.
"She knew that they were investing in Theranos based on a false premise," prosecutor John Bostic said at the trial. "She was aware of the mismatch between what she was presenting to investors and reality."
Judge Davis summed up the court case by saying, "This is a fraud case where an exciting venture went forward with great expectations only to be dashed by untruths, misrepresentations, plain hubris and lies."
The trial took three months, beginning in January 2022. The federal government recommend a sentence of 15 years, and Judge Davis gave Ms. Holmes a sentence of 11 years and 3 months. The maximum sentence for this case was 20 years.
Ms. Holmes' lawyers are expected to appeal the decision and ask the judge to allow Holmes to remain home during the appeal.
Balwani was convicted in a separate trial from Ms. Holmes for fraud and will be sentenced on Dec. 7.