Widow of Kobe Bryant settles lawsuit for $28.85 million over L.A. deputies sharing graphic helicopter crash photos of her husband and 13-year-old daughter
by Diane Lilli | Mar 09, 2023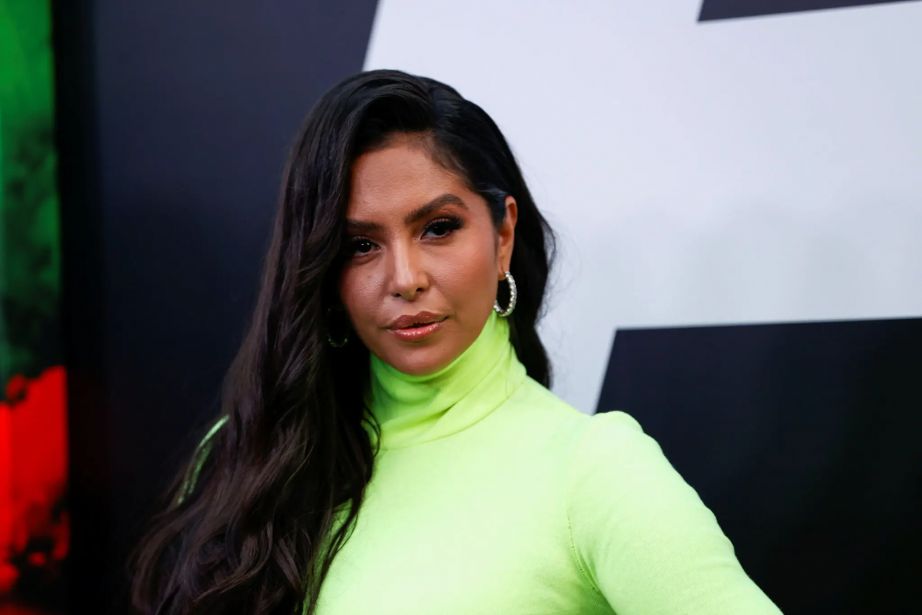 Photo Source: Vanessa Bryant said she has lived in fear that photos from the crash would appear online where her children could see them. (Mario Anzuoni/Reuters via NY Times)
Vanessa Bryant, the widow of former Los Angeles Lakers star Kobe Bryant and mother of 13-year-old Gianna, who were both killed in a horrific helicopter crash, has settled her lawsuit claims for $28.85 million. A portion of the settlement, $15 million, was previously awarded to Ms. Bryant in August 2022 by a jury, after a trial in federal court.
Ms. Bryant's co-plaintiff, who lost his daughter and wife in the crash, was awarded a 19.95 million-dollar settlement.
The lawsuit was filed over disturbing, graphic photos that Los Angeles deputies shared after the 2020 helicopter crash that killed all nine people on board. Ms. Bryant's attorney, Luis Li, released a statement saying that the widow fought to protect the rights of the victims and their families, who were treated with "grotesque conduct."
"Today marks the successful culmination of Mrs. Bryant's courageous battle to hold accountable those who engaged in this grotesque conduct," the statement said. "She fought for her husband, her daughter, and all those in the community whose deceased family were treated with similar disrespect. We hope her victory at trial and this settlement will put an end to this practice."
The lawsuit against L.A. County said first responders shared horrendous photos of victims of the 2020 helicopter crash that killed nine people, including Kobe Bryant and his 13-year-old daughter Gianna. The victims were traveling via helicopter when it crashed into a Calabasas hillside area, northwest of Los Angeles. There were no survivors.
Jurors agreed that L.A. deputies and firefighters responded to the grisly scene, took photos, with some sharing them, and violated the privacy of Vanessa Bryant. The widow said she suffered tremendous emotional distress after learning first responders took photos of the sickening remains of her late husband and teenage daughter.
Los Angeles County lead attorney Mira Hashmall said the settlement was "fair and reasonable."
The settlement, he noted,"resolves all outstanding issues related to pending legal claims in state court, future claims by the Bryant children, and other costs."
In the summer of 2020, Ms. Bryant discovered explicit photos were taken at the scene of the crash and were being shown to the public. These photos, she said in her lawsuit filed on September 20, 2020, were taken by first responders and shared among themselves and with others in the public.
The L.A. Times reported that during an investigation into the crash, L.A. deputies had shared photos of the disturbing scene, including one instance in a bar with patrons. The lawsuit said a deputy trainee showed the images from a cell phone to numerous patrons at a Norwalk bar.
During the trial, key witnesses testified that they saw these disturbing photos in a Norwalk, California, bar. One bar patron testified he felt "betrayed" when L.A. Sheriff's Deputy Joey Cruz showed horrific, disturbing photos of Bryant's dead body and body parts to bartender Vitor Gutierrez, who then went from table to table, telling patrons and staff about the photos.
Surveillance video from the bar was shown to the jury, where both Cruz and Gutierrez were seen showing numerous photos. In the video, after a few moments, both Cruz and Gutierrez could be seen laughing. When asked about the photos he saw, the bartender said, " there were just parts."
The video then showed the bartender visiting cooks, other staff, and about five tables of patrons while pointing to his own body.
During the trial, Vanessa Bryant sobbed in court, saying she was extremely upset and anxious about the gory photos of her late husband and young daughter circulating among the public.
"I live in fear every day of being on social media and these popping up," she said. "I live in fear of my daughters being on social media and these popping up."
A federal investigation reported the fatal helicopter crash was due to pilot error.