87-Year-Old Woman Gets Trial Preference
by Maureen Rubin | Jan 16, 2023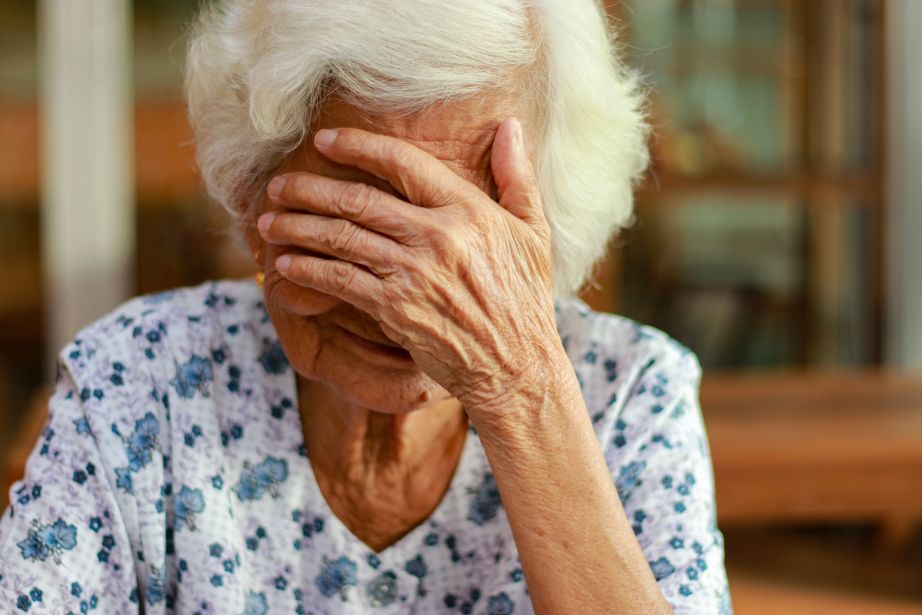 Photo Source: Adobe Stock Image
Johnnie L. Brown, a cognitively impaired 87-year-old woman, will soon get her day in court because an accelerated trial date "is necessary to prevent prejudicing her interest in the litigation."
An unpublished Memorandum Opinion by Division Five of California's First District Court of Appeals vacated the ruling against the plaintiff by Judge Dennis Hayashi of the Superior Court of Alameda County. Hayashi's ruling failed to honor the Code of Civil Procedure, Section 36 (a) which allows those who are over 70 years of age to get an expedited trial if their health would otherwise prejudice their trial outcome. The opinion was filed on January 11th by Presiding Justice Teri L. Jackson, Justice Mark B. Simons, and retired Justice Rebecca A. Wiseman, sitting on assignment.
The opinion gives a writ of relief to Brown through a memorandum of opinion because California Standards of Judicial Administration directs Courts of Appeal to "dispose of causes that raise no substantial issues of law or fact by memorandum or other abbreviated form of opinion…" As such, the opinion is not certified for publication in the official reports and should not be cited or relied upon by attorneys in future cases.
Brown's case charges six financial companies and their officers with elder financial abuse and wrongful foreclosure. She also seeks to cancel instruments and quiet title. The defendants are Church Capital Corporation, Golden West Foreclosure Service, Coveway Properties, New Life Property Investments, Elm Home LLC, and Trilion Capital Fund.
Brown filed her original complaint back in 2020, at which time she cited Section 36 (a) of the Code of Civil Procedure that seeks to protect those over 70 with health problems. All the defendants opposed a trial date before September 2023. Plaintiff's motions for an earlier trial date were based not only on the Code of Civil Procedure but also on the fact that defendants already had between 372 and 500 days for discovery.
Judge Hayashi ruled against Brown's petition for expedited trial on October 10. Brown filed her writ petition on November 7, 2022, and on November 10, Division Five ruled that the Superior Court's reason to deny her motion did not "appear to withstand scrutiny." The appeals court found that Hayashi's ruling not only ignored the Code of Civil Procedure, but it also disputed defendant's arguments that there was another remedy at law and that Brown failed to establish that she would "suffer irreparable harm absent writ review."
Judge Hayashi, however, would not change his original ruling. Division Five ordered that a writ be issued on January 11. Brown's appeal followed. Justice Jackson's opinion explained that the Court would review Hayashi's denial under the abuse of discretion standard. The justices concluded that Hayashi clearly abused that standard.
The Court reviewed precedent regarding the meaning of the health clause in the Code of Civil Procedure. In Fox v. Superior Court (2018) 21 Cal.App.5th 529, the plaintiff had "a fogginess in thought processes that impairs the ability to focus." Brown argued that she had similar mental issues. Her mental abilities, which were fine in 2020 when the original case was filed, had significantly deteriorated in the three years since then.
Although the Code of Civil Procedure did not require it, a board-certified physician with a specialty in geriatrics provided evidence about Brown's cognitive impairment. He gave Brown a battery of tests and concluded, "Plaintiff's cognitive difficulties are such that any significant delay in the resolution of her claims threatens to prejudice her interests by significantly diminishing her already limited ability to assist her legal counsel in presenting her case." He said that the plaintiff "now has difficulty thinking, communicating and speaking clearly," and concluded that a faster timeline would be "necessary to ensure that she is able to meaningfully participate at trial."
Jackson wrote that Hayashi's denial of plaintiff's condition "inexplicably found the…evidence inadequate to the Code. She also said that the Civil Code Section was not about "whether an elderly litigant might die or become so disabled" that she might as well be absent." On the contrary, the Court said all that is required is "a showing that that party's health . . . is such that a preference is necessary to prevent prejudicing interest in the litigation. (Italics in original)
Defendants argued that the doctor's evidence should be discounted because he did not personally examine Brown after February 2022, even though his declaration was made six months later. He also failed to provide reasons for his conclusion that her condition would continue to decline.
Given the lack of persuasive arguments that were in line with Section 36(a), Jackson summed up by concluding, "Plaintiff's right to relief is obvious; the erroneous denial of trial preference renders the petition unusually urgent; and no useful purpose would be served by issuance of an alternative writ, further briefing, and oral argument."
Johnnie Brown will get her day in court. One can only hope that her day does not come too late for her to obtain and enjoy the fruits of justice.