Sexually Violent Predators Must Get Timely Trials
by Maureen Rubin, J.D. | Sep 07, 2023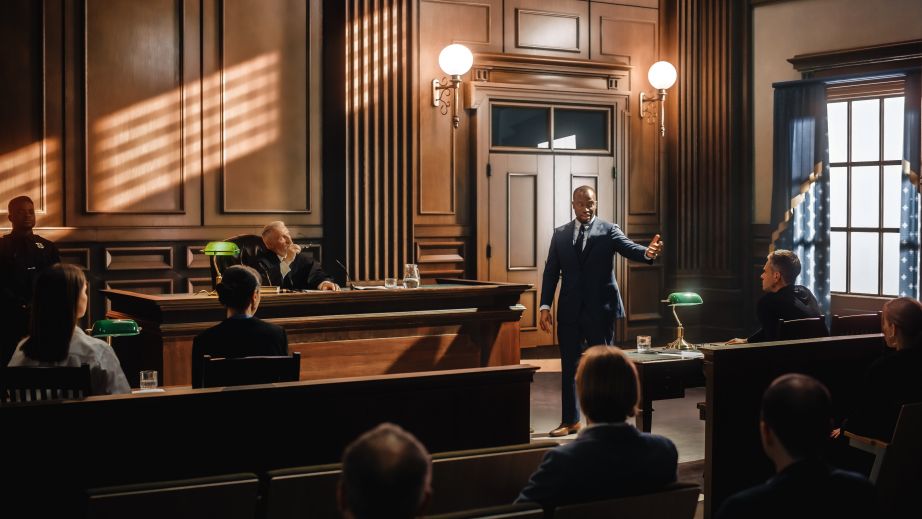 Photo Source: Adobe Stock Image
A series of new laws, petitions and amendments has kept a convicted sexually violent predator (SVP) in a California state hospital, without a trial, since 1993. The Supreme Court of California has now considered his constitutional rights and ruled that "persons facing SVP commitment have a due process right to a timely trial."
Ciro Comacho pled guilty to one count of "continual sexual abuse of a child" and two counts of "lewd acts on a child under 14" in 1992. He was sentenced to 14 years in prison for violating the Sexually Violent Predator Act (SVPA). In 2002, while he was still incarcerated, California amended the SVPA to permit "indefinite commitment" for those who, after evaluation by medical experts, are found to have "mental disorders that make them likely to reoffend after release from prison."
Using the new statute, the State submitted a petition that would allow for indefinite commitment, which Comacho's lawyers repeatedly opposed or for which they requested continuances. As a result, no court has yet ruled on his indefinite recommitment. He sued the Superior Court of Merced County, claiming that their extended pretrial delays violated his constitutional rights. Merced County Superior Court Judge Ronald W. Samson denied his motion, and the Fifth District Court of Appeal affirmed in 2022.
In a unanimous opinion on August 23, the California Supreme Court agreed but strongly held that persons like Comacho who face SVP indefinite commitment have a due process right to a timely trial. The opinion, authored by Justice Leondra Kruger, clarified that the "right is not absolute and will depend on the reasons for the delay." In Comacho's case, she found that it was his lawyers, not the prosecutors, who were primarily responsible for the delays by continuously agreeing to continuances. The opinion notes that Comacho's case was "continued more than 200 times." The Court thus concluded that Comacho's due process rights were not violated.
Even though the court did not find a constitutional violation of Comacho's rights, the opinion makes it clear that trial courts play a "vital role in safeguarding the timely trial rights of alleged SVPs" and, because of the "deprivation of liberty" involved in commitment, "must take due account of the individual's interests in prompt adjudication and take decisive steps to guard against unjustified delay." They failed to do so here.
The opinion recounts the history of the SVPA, which began in 1995 when the State Legislature sought to identify and confine those who are "extremely dangerous" and likely to "continue committing acts of sexual violence." The Legislature defined SVPs as those who commit sexually violent acts and are likely to repeat them because of mental disorders. In 2003, voters passed Proposition 83, which permits "indefinite commitments."
Kruger then explained that the new voter-approved proposition requires "extensive administrative and judicial procedures" to determine whether an individual meets that definition. Among those requirements are screenings by the Department of Corrections and Rehabilitation, referrals to the California Department of State Hospitals for examination by two qualified psychiatrists or other mental health evaluators, and an additional review by the Director of State Hospitals. If all agree, the district attorney may file a petition for commitment. The petition, however, does not "specify a fixed deadline by which a trial must occur," but it does contain "procedural protections" including the right to a jury trial and the assistance of counsel and experts.
If the accused is found to be an SVP, the trial court can issue an order of commitment, which the Legislature amended in 2006, to require evaluations to determine whether the SVP should be conditionally or unconditionally discharged, or given additional commitment. Those who remain committed may annually petition for review.
The Supreme Court opinion explains that Comacho's name appeared on court dockets well over a hundred times from 2006 to 2021, including several to determine whether there was still probable cause for commitment and to review his most recent mental health findings. He was not present at every court appearance. Kruger explained that extended delays in SVP cases "may be more likely to occur than in other cases," because the legislature has not set firm time limits similar to those set in other cases. This is due to the fact that SVP trials differ from criminal trials because they are not aimed at "establishing liability" but at determining the accused's need for mental health treatment.
Several other cases that establish precedents for acceptable delays were also discussed, resulting in requirements for "seeking and granting continuances." This led to Kruger's review of the constitutional principles that govern the time requirement of SVP trials and their relationship to Comacho's due process claims that must consider three things: the length of pretrial delays; the reason for the delays; and a record of what occurred during each scheduled hearing.
In Camacho's case, he argued that he should not be penalized for arguments made by counsel when he was not present and they "should not be counted against him." The court was not persuaded that his absences "provide(d) a sufficient basis to depart from the ordinary rule that delays sought by attorneys are properly attributed to the clients they represent." The opinion also faulted the prosecution for not being aggressive enough to "move the case toward trial." The trial was similarly scolded for not "exercising power over trial timing."
While affirming the judgment of the Fifth Appellate District that denied that Comacho's due process rights were violated, the opinion also asked the Judicial Council to "further study the issue of pretrial delays in SVP cases and to consider "what, if any, additional safeguards would facilitate timely adjudication of petitions for commitment under the SVP Act."