Appeals Court Allows Individual Texans to Put Restraints on Big Tech
by Haley Larkin | May 18, 2022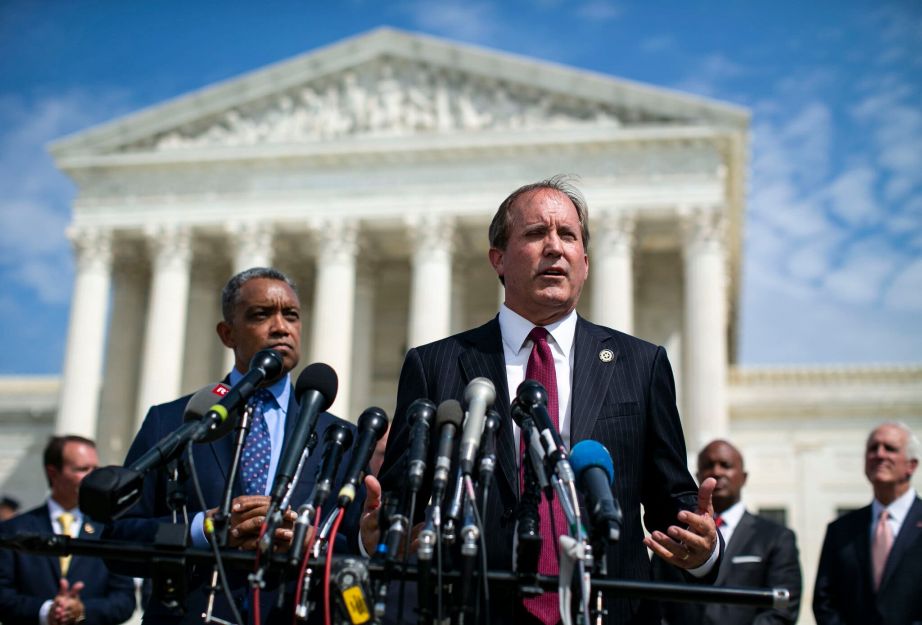 Photo Source: Texas Attorney General Ken Paxton during a press conference. (Al Drago/The New York Times)
The Fifth Circuit Court of Appeals reversed a preliminary injunction against a Texas social media law, allowing it to go into effect.
The Court's split 2-1 panel vote will allow private parties to sue tech platforms over allegations of censorship and put sizeable constraints on the country's largest social media platforms.
On September 9, 2022, Texas Governor Greg Abbot signed into law House Bill 20 (HB 20), legislation that would put restrictions on the largest social media platforms in the United States and allow users to sue those companies if they are either blocked from posting content or have their content removed.
Under the law, social media platforms with at least 50 million monthly active users must "reasonably inform a user about the types of content allowed on the social media platform;" issue a quarterly transparency report; and, "disclose accurate information regarding its content management, data management, and business practices." The law also pushes platforms to have a live representative available to guide users on how to file complaints.
The largest social media companies in the U.S. are prohibited from "censor candidate." In a statement after the signing of the bill, DeSantis promoted this law as a "guaranteed protection against the Silicon Valley elites."