Appeals Court Orders Parole for Manson Family Member Despite Governor's Denial
by Maureen Rubin, J.D. | Jun 05, 2023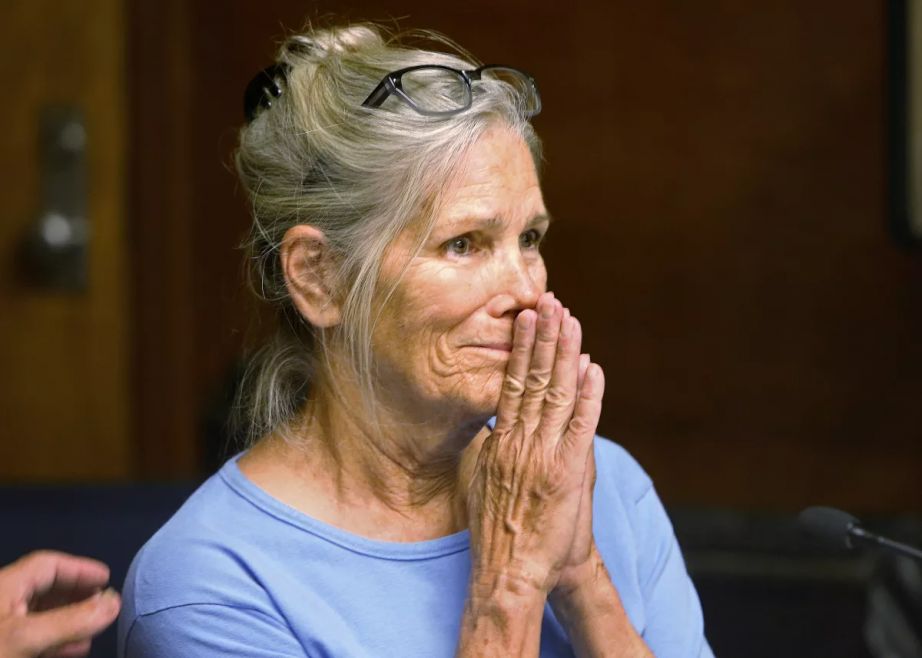 Photo Source: A California appeals court reversed Gov. Gavin Newsom's decision to deny parole for Leslie Van Houten, above, a follower of cult leader Charles Manson who has spent more than 50 years behind bars.(Stan Lim / Los Angeles Daily News)
When she was 19, Leslie Van Houten became a member of the notorious Manson Family. After a year of living under the drug-fueled and manipulative influence of their cult leader, she and three other Family members murdered Rosemary and Leno LaBianca. She was convicted of two counts of first-degree murder and one count of conspiracy to commit murder, and sentenced to death. But her death sentence was commuted and changed to life in prison when California repealed the death penalty in 1972. As a result, Van Houten became eligible for parole after she served seven years in prison.
Despite over 20 requests for parole and several explanations of how she was repeatedly drugged by Manson who forced her to do his bidding, Van Houten was never granted parole. She has been housed at the California Institution for Women since 1975. In 2016, California's Board of Parole Hearings recommended that her parole request be granted, but then-Governor Jerry Brown vetoed her release, deeming her "an unacceptable risk to society." A Superior Court Judge approved Brown's decision and the California Supreme Court declined to hear her case. This scenario was repeated two additional times by Brown and twice by his successor Governor Gavin Newson, who still found her a "danger to society."
Newsom's parole denial said that he had "carefully examined the record of evidence," and while he "acknowledged her efforts to improve in prison, those efforts are outweighed by (other) negatives including the "extreme nature of her crimes."
But things changed on May 30, 2023, when Van Houten's writ of habeas corpus that challenged Newson's 2020 parole denial was reversed in a 2-1 decision by the justices in Division One of California's Second District Court of Appeal. The majority opinion was authored by Justice Helen I. Bendix and joined by Justice Victoria Chaney. Justice Francis Rothschild dissented. Their new decision moots Newsom's latest 2022 parole denial, which began after this petition was filed.
The opinion said that the most recent risk assessment of current criminal behavior conducted by the California Board Parole Hearing (CBPH) showed "immutable circumstances our Supreme Court has held cannot support a finding of current dangerousness when there is extensive evidence of rehabilitation and other strong indicators of parole suitability, all of which Van Houten has demonstrated. Accordingly, we grant Van Houten's petition." CBPH is a state agency that acts under the jurisdiction of the State's Department of Corrections and Rehabilitation.
Bendix's opinion explained that Newsom's parole denial was based on what he found to be "Van Houten's inadequate… explanation of how she fell under Manson's influence and engaged in her life crimes." Newsom also found that several of her statements were inconsistent and "lacking insight or candor, or both." He said, "…historical factors…remain salient to her current dangerousness."
Bendix then explained that the appellate court reviewed Newsom's decision "under the highly deferential 'some evidence' standard, in which even a modicum of evidence is sufficient to uphold the reversal." Unlike Newsom, the appellate court found that Van Houten had "provided extensive explanation as to the causative factors" that led to the murders. She wrote that "the Governor's refusal to accept Van Houton's explanation "amounts to unsupported intuition" and failure to consider the "decades of therapy, self-help programming and reflection" that Van Houten had done in prison.
The opinion recounts Van Houten's troubled life which included her parents' divorce; an illegal abortion arranged by her mother; and extensive use of LSD, marijuana, and alcohol. It disclosed how she met Manson and was indoctrinated into believing he was "Christ reincarnated." She told the CBPH how she strove to convince Manson she was "committed to his cause, saying she "needed to belong, it's an embarrassing thing to say at this age, how weak I was and how needy I was."
Parole in California is governed by both the State constitution and several procedural steps which are determined by the laws that were in effect at the time of the prisoner's initial sentencing. The California Constitution gives the governor the authority to review parole recommendations made by CBPH, which conducts "parole suitability hearings" for adult inmates. The CBPH found Van Houten "suitable for parole in 2016, 2017 and 2019." The Board's extensive risk assessment by psychiatrists and other experts recounted how Van Houten now "wished to take full responsibility for her behavior without minimizing her role or externalizing blame…. (and her) expressions of remorse for the victims appeared genuine. At present, the risk factor, lack of insight, is not present."
The CBPH issued a decision that found Van Houten suitable for parole because she qualified as a "youthful offender" at the time of her crime and because of her "positive behavior over the subsequent 50 years that indicates that participated in long-time reflection, maturity of judgment… appreciation of human worth, and remorse for the things that 19 years old."
Despite this positive finding, however, and her young age at the time of the LaBianca murders, Section 8 of Article V of the California Constitution, gives the Governor the right to conduct an independent review of the entire record to determine whether the inmate currently poses a threat to public safety. It gives the Governor "the general authority to grant reprieves, pardons, and commutations of sentence."
The Court of Appeals acknowledged the Governor's constitutional authority to reverse parole grants, but "nonetheless conclude(s) that (his) reversal is not supported by a modicum of evidence in the record." In fact, they wrote, it did identify and discussed the factors that led to her crimes and said, "There is no indication of "a latent underlying factor that potentially could result in violent conduct, nor has the Governor identified one." In addition, the opinion concluded that the Governor's other stated reasons for reversing parole, "do not withstand scrutiny... (and) it is unreasonable to compare Van Houten's descriptions of her emotions during the crime now, after decades of therapy, self-help programming and reflection, to how she characterized her feelings at age 19, while still deeply enmeshed in drug abuse and the Manson cult." Instead, she has shown "extraordinary rehabilitative efforts, insight, remorse, realistic parole plans, support from family and friends, (and) favorable institutional reports." Her four earlier parole grants from the CBHB also weighed in.
At age 74, Leslie Van Houten has been given a second chance at life. She is now "suitable for parole," and the CBPH was directed by the court to "conduct its usual proceedings for a release."