Sex Offender Has a Right to Call Witnesses at Parole Rescission Hearing
by Maureen Rubin, J.D. | Nov 10, 2022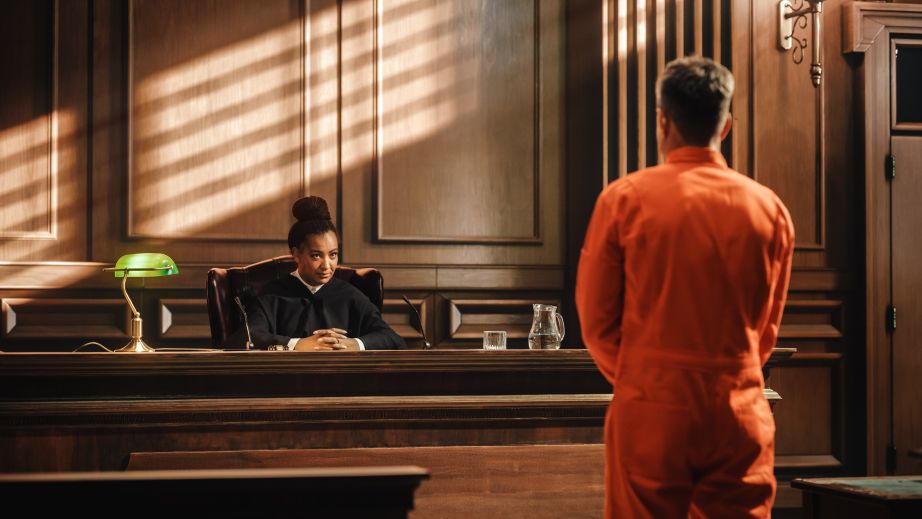 Photo Source: Adobe Stock Image
In 1997, a 21-year-old man named Jeremy J. Foster attacked two 14-year-old girls who were on their way home from school. He raped one of them, tried to rape the other one, and sexually abused them both with a knife. After his arrest, he negotiated a plea of guilty on two counts of "forcible sexual penetration with a foreign object." He was sentenced to a total of 23 years to life. After 22 years in prison, he was found "suitable for parole." But California Governor Gavin Newsom disagreed, based on an expert psychiatric evaluation of Foster.
Another parole rescission hearing was ordered. Foster asked the Board of Parole Hearings (the Board) to allow him to call four of his own witnesses. His request was denied, with the Board concluding that Foster "remains an unreasonable risk to the public." In 2020, he asked for a review, arguing his due process rights had been violated. After an extensive review of the law and facts, an appellate court ordered the Board to give Foster a new rescission hearing.
On November 1, in a unanimous opinion certified for publication, Justice Douglas P. Miller wrote the ruling of the three-judge panel from Division Two of California's Court of Appeal for the First District.
In a 20-page opinion, Miller detailed the laws governing parole rescission. He discussed Newsom's right to ask for reconsideration of a Board decision and detailed what would be permissible testimony by various types of witnesses.
First, Justice Miller reviewed the Governor's right to ask for reconsideration of a Board decision under Section 3041.1 of California's Penal Code. The section permits the Governor to request a review if he states the reasons for the request and says that it is based on a public safety concern that demonstrates the Board failed to adequately consider the "gravity of current or past convicted offenses…"
Newsom's concerns were based on a review of Foster's behavior in prison by a forensic psychologist. The Governor said that although Foster had taken responsibility for his crimes and expressed remorse, he remained concerned about his "substance abuse, misconduct in prison and a significant sexual component that Mr. Foster seems to have not yet fully addressed." The psychologist's report concluded, "While he (Foster) has made some progress in recent years, he has not yet sustained his gains towards greater maturity and personal responsibility."
Foster received notice of the new rescission hearing via a form letter that informed him that he could not call witnesses but could request that evidentiary witnesses be subpoenaed. Foster then asked for four evidentiary witnesses. One was Governor Newsom's psychologist, two were treating psychologists at various prisons where Foster was incarcerated, and the fourth was Governor Newsom. The Board denied all of Foster's requests because the Board "does not subpoena witnesses" and the "focus of the hearing would be evaluation of the Governor's concerns." He said the Board would not be "gathering new evidence" and that "evidentiary witnesses are not relevant."
After a 21-minute hearing, the Board concluded that their previous decision was an "improvident grant" of parole. Foster then filed a writ of habeas corpus. The appellate court issued an order to show cause and Foster's parole was then denied again.
Miller then reviewed relevant law governing an inmate's rights during parole hearings. He cited a different section of California's Penal Code that "states that in a hearing for the purpose of rescinding parole, an inmate is afforded" certain procedural rights including the right to call witnesses and "provides for the right to subpoena witnesses if necessary" to obtain relevant and material evidence. He also explained that due process violations would be reviewed under the "harmless beyond a reasonable doubt standard."
The opinion then discussed each of the Board's reasons for denying Foster a new hearing. First, it disagreed that Foster had "forfeited his due process rights" when he failed to object to the denial of his request to subpoena witnesses at this rescission hearing because the request had previously been made and denied. Second, Miller was not persuaded that Foster forfeited his due process rights when he failed to follow his attorney's advice to go to his Correctional Counselor for subpoenas. Finding neither of the Board's reasons persuasive, Miller concluded, "In sum, because Foster requested the Board to subpoena witnesses for the rescission hearing and the Board unequivocally denied his request, there
was nothing more that Foster had to do to preserve his claim of error."
The third issue was about mootness due to Foster's receipt of two "suitability hearings." But, Miller wrote, those hearings are not the same as rescission hearings. The former just allows "documentary evidence" while the latter provides an opportunity to call and question witnesses in person. Fourth, the court disagreed with the Board's denial of Foster's request because they felt none of his witnesses would be able to "provide testimony that was relevant to the Board's evaluation of the "governor's concerns in light of the record available at the time of his grant of parole." Miller again cited the Board's violation of the California Penal Code section that gave Foster the right to call witnesses who had relevant testimony. In a footnote, the court found that the Governor's testimony would be irrelevant.
Under the law, the Board should be able to hear testimony from doctors who are more recently treating and evaluating Foster's readiness for parole. The opinion concludes, "The appropriate remedy here…is to order the Board to conduct a new rescission hearing in accordance with due process and the Board's rules."
Foster will get a new hearing at which his due process rights will be granted. The Board will hear witnesses about his current suitability to re-enter society without threatening public safety.