Celeb Lawsuits, Missing Millions, and Turmoil Are the Only Certainties in the FTX Crypto Collapse
by Nadia El-Yaouti | Nov 21, 2022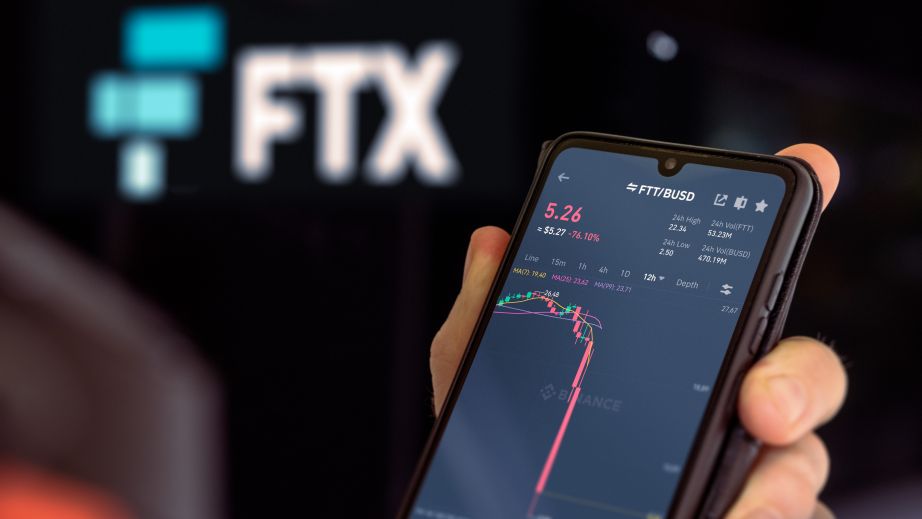 Photo Source: Adobe Stock Image
In a one-of-a-kind unraveling, one of the nation's biggest cryptocurrency exchanges, FTX, has filed for bankruptcy, is facing mounting lawsuits, and has customers wondering where their investments have gone and whether they'll ever see their money again.
At his peak, FTX founder Sam Bankman-Fried, or SBF as he's become known to the world, was hailed as a revolutionary of the crypto world. However, a report by popular crypto exchange platform CoinDesk in early November and a failed acquisition by leading exchange platform Binance sent FTX into a freefall, collapsing in a matter of days.
Understanding the FTX Collapse
A primary catalyst for the collapse was CoinDesk's report that questioned FTX's leverage and solvency status. In addition to building up FTX in 2019, Bankman-Fried also established the trading firm, Alameda Research. Alameda Research held a $5 billion position in FTX's native coin, FTT. Essentially, this backing was Bankman-Frieds' own currency which could especially be created on demand as opposed to a fiat currency or other crypto.
On November 7th, the world's leading crypto exchange announced that it was going to sell all its FTT holdings, roughly $529 million. In the same breath, FTX investors flooded the platform trying to sell off their tokens and recoup their investments. As FTX struggled with liquidity issues to meet customer demands, Binance announced the following day that it had reached a nonbinding agreement to buy out FTX. However, the next day, on November 9th, the attempted bailout fell through after Binance announced it would be canceling the buyout. No official reason was offered except that concerns about the company's mishandling of user funds arose.
The roller coaster of events continued with Bahamian regulators freezing the assets of FTX on November 10th. Back in the states, the California Department of Financial Protection and Innovation announced that it had opened an investigation into FTX and its liquidity issues.
As Bankman-Fried continued to defend the liquidity concerns and respond to investor concerns, the crypto revolutionary announced his resignation as CEO of FTX on November 11. That same day, FTX applied for Chapter 11 bankruptcy protection. Attorney and insolvency professional John J. Ray III announced that he would be taking over control of FTX. A familiar name in the world of financial turmoil, Ray is best known for his takeover and navigation of the infamous Enron collapse in 2001.
After Ray took over, court filings detail that FTX had assets ranging from $10 billion to $50 billion along with liabilities in the same price range.
As the once billion-dollar company began to unravel, investors continued to learn about troubling news that would further impact the possibility of recouping their investments and parked funds. Hours after filing for bankruptcy, FTX announced that nearly half a billion dollars were missing and likely stolen as the result of a suspected hack. Meanwhile, a jurisdiction fight began to play out between Delaware where FTX filed for bankruptcy and the Bahamas where Bahamian regulators contend that bankruptcy proceedings should unfold there.
Celebs Sit at the Crosshair of Mounting Lawsuits
As the FTX facade of innovation and financial success began to crumble, big-name celebrities found themselves at the center of a class-action lawsuit. The class action suit filed by Edwin Garrison in the U.S. District Court Southern District of Florida Miami Division accuses big names including Mark Cuban, Floyd Mayweather, DJ Khalid, Stephen Curry, Shaquille O'Neill, Tom Brady, Larry David, and numerous others of advertising what has been described as a "Ponzi Scheme."
"Part of the scheme employed by the FTX Entities involved utilizing some of the biggest names in sports and entertainment — like these Defendants — to raise funds and drive American consumers to invest," explained the lawsuit.
In its efforts to raise consumer participation, FTX paid celebs millions in order to get them to endorse the platform. One of the most notable advertisements was Larry David's Superbowl commercial. "The ad — the only Super Bowl commercial David ever appeared in — featured David being a skeptic on such historically important inventions as the wheel, the fork, the toilet, democracy, the light bulb, the dishwasher, the Sony Walkman, and, of course, FTX, and cautioned viewers, 'Don't be like Larry,'" the lawsuit explains.
The Future of FTX and Consumer Funds
Days after its downfall, the only thing certain about FTX's future is continued chaos as its new CEO begins to sort out the insolvency and track down assets. Until then, those who invested in the novel coin FTT and those who parked their funds with Bankman-Fried's ventures will likely have to wait months if not years for regulators, bankruptcy courts, and federal guidance to unravel this crypto collapse.