Kim Kardashian, Floyd Mayweather, Jr., & Others Face Lawsuit in Alleged Crypto Scam
by Diane Lilli | Jan 20, 2022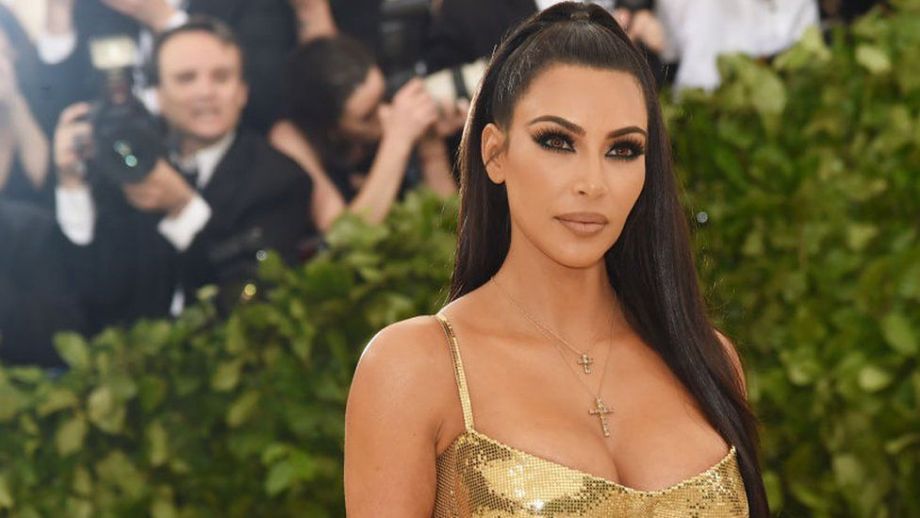 Photo Source: Kim Kardashian (Getty Images)
Digital tokens and mega-celebrity social media plugs led to a class action suit from the Central District of California. Major big-name celebrities such as Kim Kardashian, Floyd Mayweather, Jr., NBA star Paul Pierce, and company EthereumMax, are facing the lawsuit for an alleged pump and dump scam.
Court documents accuse the multiple celebrities and EthereumMax of making false or misleading statements about digital tokens to the public. The digital tokens in question are sold by EthereumMax. The company offers the ERC-20 digital tokens on their network, ETHUSD.
The lawsuit claims that plaintiff New York resident Ryan Huegerich and other investors who bought the digital EthereumMax tokens between May 14, 2021, and June 17, 2021, suffered losses as a result of the celebrities' social media actions.
The alleged scheme involves digital tokens that are blockchain-based digital assets, called "ERC-20 tokens." Once an ERC-20 digital token is made, it can be spent, traded, or be involved in transactions by owners. These particular EMAX digital tokens were traded, for the most part, against "ether," which is the unique currency of the Ethereum blockchain, and mostly sold on a network called "Uniswap," a decentralized exchange for digital token listings.
The lawsuit includes all digital tokens sold by EthereumMax between May 14, 2021, and June 27, 2021, and alleges purchasers were victims of "false or misleading statements" that EthereumMax collaborated with the celebrities via "social media advertisements and other promotional activities and … disguised their control over EthereumMax and a significant percent of the EMAX Tokens that were available for public trading during the Relevant Period."
The suit alleges the celebrities and the company created a "scheme" to "misleadingly promote and sell the digital asset associated with EthereumMax [the EMAX Tokens] to unsuspecting investors."
Kardashian, Mayweather and Pierce are accused of promoting the digital tokens in order to profit from the sales.
Court documents allege the celebrities and EthereumMax "disguised their control over EthereumMax and a significant percent of the EMAX Tokens that were available for public trading during the Relevant Period (the "Float")... In furtherance of this scheme, Defendants touted the prospects of the Company and the ability for investors to make significant returns due to the favorable "tokenomics" of the EMAX Tokens. In truth, Defendants marketed the EMAX Tokens to investors so that they could sell their portion of the Float for a profit."
As part of the alleged "pump and dump" noted in court documents, EthereumMax used marketing and advertising with major "sophisticated" public figures who had both "familiarity and experience with endorsement contracts" …(and) "the Promoter Defendants received EMAX Tokens and/or other forms of consideration as part or all of their compensation for promoting EthereumMax."
On social media, Kardashian hyped EthereumMax in June 2021 to over more than 250 million followers on her Instagram account. In her post, Kardashian asked, "Are you guys into Crypto????" Her post then added, "This is not financial advice but sharing what my friends just told me about the Ethereum Max token. A few minutes ago, Ethereum Max burned 400 trillion tokens — literally 50% of their admin wallet giving back to the entire Max community."
Kardashian did mark her Instagram post as a #ad, and usually is paid between $500,000 — $1 million per paid post.
On May 26, 2021, EthereumMax released a press release announcing, "EthereumMax is now the exclusive CryptoCurrency accepted for online ticket purchasing for the highly anticipated Floyd Mayweather vs. Logan Paul Pay-Per-View event, June 6, 2021, in Miami Gardens, Florida."
The release touted their tokens, stating "This is the single largest sporting event in history to accept cryptocurrency as payment! An absolutely huge milestone for practical use of $eMax. $eMax is a yield-based token that rewards back its investors 2% of every transaction. This is a secondary benefit to strengthen its existing system. It is a decentralized ERC-20 growth token built on the secure Ethereum network. Investors have the ability to use this coin in real-life cases, including online payments, like the Floyd Mayweather vs. Logan Paul PPV MMA Fight. This gives our investors the foresight and ease of mind of long-term sustainability of this coin."
On May 26, 2021, the day the press release was published, EthereumMax saw its volume dramatically grow to $44.43 million. Then, on May 27, the volume more than doubled with sales reaching $107.7 million.
Mayweather also promoted EthereumMax by featuring the company on his boxing trunks in his extremely popular match against Logan Paul in 2021. The boxer said he was paid $30 million for the ads on his trunks worn during the fight, which brought in over one million pay-per-view purchases at $49.99 apiece, or about $50 million in revenue.
NBA star Pierce, with four million Twitter followers, posted excitedly about the money he made from EthereumMax just "in the past month" on his Twitter account, in May 2021. In his post, Pierce wrote, "@espn - I don't need you. @ethereum_max I made more money with this crypto in the past month than I did with y'all in a year. TRUTH shall set u Free my own Boss.http://EthereumMax.org check it out for yourself."
The complaint states, "Defendants' strategy was a success. The misleading promotions and celebrity endorsements were able to artificially increase the interest in and price of the EMAX Tokens during the Relevant Period, causing investors to purchase these losing investments at inflated prices. In addition, the Executive Defendants disguised their control of EthereumMax to avoid scrutiny and facilitate this scheme. The Executive Defendants then conspired with the Promoter Defendants to sell their EMAX Tokens to investors for a profit."
In May 2021, EMAX tokens were activated, as the court documents state, "with a transaction volume of $16.11 million and a price of $0.00000005875, according to data from CoinMarketCap. 20. Now, according to CoinMarketCap, "The current price of an EthereumMax token as of Tuesday morning is $0.00000001961." Since June 2021, the firm has lost about 97 percent of its value.
At the time of launch, and throughout the Relevant Period, the EMAX Tokens were not sold pursuant to a "whitepaper." In cryptocurrency, a "whitepaper" is a document released by the creators of the tokens or project, offering investors technical information about its design, the idea behind it, and a guide to how they plan to grow the tokens' benefits.
Another accusation in the class action suit is that EthereumMax used a name very similar to the second-largest digital token firm, Ethereum, which was confusing to purchasers.
In court documents, the plaintiffs state, "The EthereumMax has no connection to the second-largest cryptocurrency, Ethereum. This name association appears to be an effort by the Company and the Executive Defendants to mislead investors into believing that the EMAX Tokens were a part of the Ethereum network (when they are not). It would be akin to marketing a restaurant as "McDonald'sMax" when it had no affiliation with McDonald's other than the name similarity and the fact that both companies sell food products."