Dominion Voting Systems headed to trial against Fox News in $1.6 billion defamation suit, with Rupert Murdoch admitting some personalities "endorsed" Trump's voter fraud lies
by Diane Lilli | Mar 01, 2023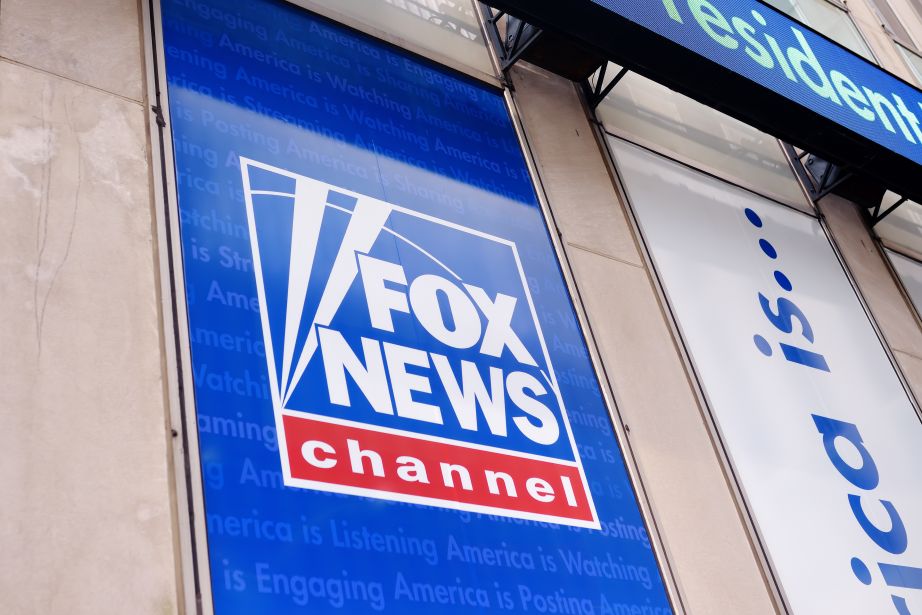 Photo Source: Maria Sbytova - stock.adobe.com
It isn't often that right-wing media tycoon Rupert Murdoch is questioned under oath, but neither is it often that a voting machinery company is suing a media corporation for defamation. Murdoch, the co-chairman of the Fox Corporation, the executive chairman of News Corp, and leader of a media empire including Fox News, Sky News Australia, and The Wall Street Journal, will be testifying in the $1.6 billion defamation suit brought against Fox News by Dominion Voting Systems.
The Dominion Voting Systems' lawsuit is now revealing information about the secrets behind the on-air spreading of conspiracy theories at Fox News that Donald Trump had the presidential election stolen from him in a massive election fraud scheme.
With no agreement between the parties on the table, the parties to the lawsuit are readying their attorneys for trial. In depositions taken now for the trial, Murdoch has offered his testimony with surprising results.
The lawsuit stems from false assertions aired on Fox News that Trump lost the presidential election due to election machine tampering. At the time, certain Fox News hosts allegedly pushed a repetitive agenda that the presidential election outcome was rigged, allegedly by voting machines owned and operated by Dominion Voting Systems.
Murdoch admitted during his pre-trial sworn deposition that numerous top hosts at Fox News pushed a false narrative that the 2020 presidential election was rigged.
While under oath this week, Murdoch was asked about the support of Trump's election fraud conspiracy by top Fox hosts Sean Hannity, Jeanine Pirro, Lou Cobbs and Maria Bartiromo.
"They endorsed," he said while answering the question.
Murdoch also said he did not believe Trump's assertions about voter fraud, and that, "I would have liked us to be stronger in denouncing it in hindsight." However, he added, he does not believe it was all of Fox News that had endorsed the massive voter conspiracy theory.
Numerous private texts clearly show several Fox hosts plus other top Fox personalities revealing that numerous on-air talking heads knew the stolen election agenda was false, yet still kept giving airtime to the story without sufficient critical analysis or context.
Leading up to the January 6 deadly attack on Capital Hill by Trump supporters, texts from Trump supporters and Fox stars Tucker Carlson and Laura Ingraham were revealed to be privately criticizing the Fox legal team for spreading false conspiracy theories about the election being stolen from Trump, while publicly supporting the stolen-election lies.
In court papers, attorneys from Dominion Voting Systems allege that Murdoch admitted Fox News hosts "endorsed" bogus election information on air. Legal documents from Dominion allege that the Fox News hosts were told to cut back on anti-Trump comments.
The $1.6 billion defamation suit claims that Murdoch's oldest son, CEO Lachlan Murdoch, told Fox News CEO Suzanne Scott to tell anchor Leland Vittert to stop his "anti-Trump" comments that were called "smug and condescending."
Defamation cases are famously hard to prove in court. But attorneys for the Dominion lawsuit against Fox have plenty of documentation including on-air video and texts repeating meritless election fraud claims.
For Dominion Voting Systems to win this defamation suit, they must prove that Fox News broadcast false information while knowing it was false or with reckless disregard for the truth.
The trial is slated to begin on April 1.