Electric Scooter Company Can Be Sued as Public Nuisance
by Maureen Rubin, J.D. | Apr 20, 2023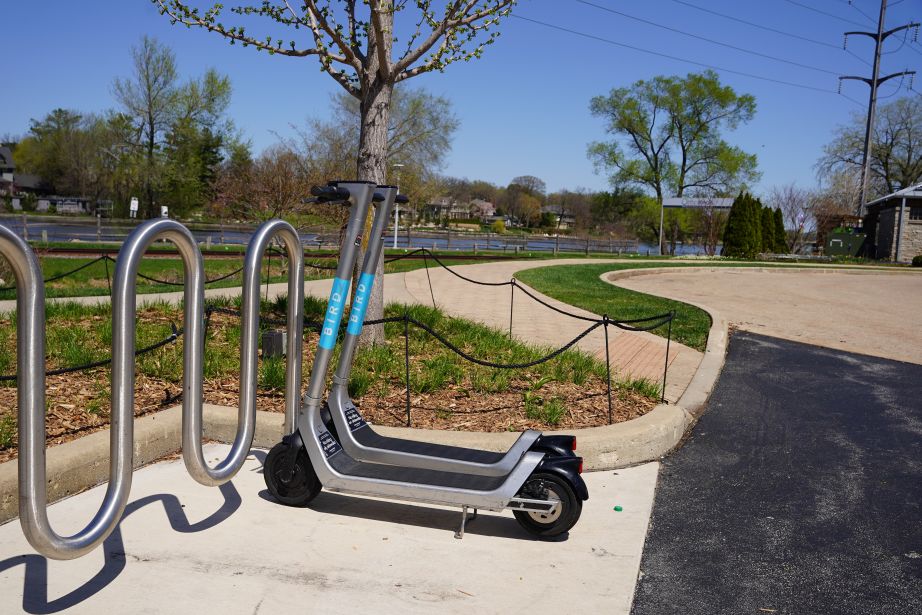 Photo Source: Aaron - stock.adobe.com
Bird Riders, Inc. has been manufacturing "dock-less" electric scooters since 2017. In addition to convenience, the company's website boasts that "Rider and vehicle safety is our obsession." It does not mention pedestrian safety. Now, a negligence and public nuisance lawsuit from a woman who sustained serious injuries when she tripped over the rear wheel of one of Bird's bikes that was improperly parked on a busy Los Angeles street, may cause both the company and the City to rethink its scooter policies.
In a 2-1 decision on April 10, Division Three of California's Second Circuit Court of Appeals reversed part of the ruling of Los Angeles Superior Court Judge Mark H. Epstein that exempted both Bird and Los Angeles from liability for injuries to plaintiff Sara Hacala. Epstein ruled that Los Angeles was immune to the suit because the City's own rules give it discretion over scooter permit enforcement. The appellate court agreed. But while Bird successfully argued to Epstein that it was not responsible for Hacala's injuries because the rider had improperly parked his scooter at the end of his ride, the Court of Appeals disagreed and reversed Epstein's ruling in this regard.
In an opinion authored by Justice Anne H. Egerton with a concurrence by Presiding Justice Lee Edmon, the court said it would allow private negligence and public nuisance actions by Hacala, her husband and her daughter, against Bird Riders. Egerton also explained, "We conclude the judgment is correct as to the City, but the trial court erred when it dismissed the claims against Bird. Because plaintiffs' claims against the City are premised on the public entity's discretionary authority to enforce the permit, the City is immune from liability under the Government Claims Act." In contrast, regardless of the permit's terms, Bird may be held liable for breaching its general duty to use "ordinary care or skill in the management of property."
This opinion raises the possibility that future cases could require courts to balance the popularity, environmental benefits, and traffic-reducing abilities of the scooters against the possibility of injuries. The company's website does tell riders to "park with care" and do so in "designated parking area(s)." It also, in very small light blue type, tells them to "make sure access ways clear." The opinion leaves open the question of whether that will be enough to protect against future liability because of the scooters' potential to create "tripping hazards."
To understand this case, it is helpful to understand how Bird's scooters work. To start a trip, potential riders in over 100 cities across the globe simply install an app, locate a bike, log on, provide payment information, scan the scooter's QR code, then take off. When the trip is completed, the rider takes a picture of the parked scooter, and the price of the ride is immediately charged to the user's credit card. The company monitors and locates all trips through the use of GPS and cellular tracking. Being dock-less lets riders pick up and leave scooters anywhere in public, without requiring delivery to docking stations.
Egerton's opinion begins with a quote from a California Civil Code Section and cites precedent that says "'Everyone is responsible, not only for the result of his or her willful acts, but also for an injury occasioned to another by his or her want of ordinary care or skill in the management of his or her property or person." Justice Egerton wrote, "…duty or ordinary care is presumed" and "no exception should be made unless clearly supported by public policy." According to Bird's agreement with the city, the company is supposed to "use ordinary care to locate and move a Bird scooter when the scooter poses an unreasonable risk of damage to others." This is to be done within 24 hours of being parked. She said she "could not find that public policy clearly supports an exception to the fundamental principle that a company like Bird is liable for injuries proximately caused by its want of ordinary care in the management of its property."
The opinion then explained why Los Angeles was exempt from liability because of the permit it issued to Bird under the Government Claims Act. This act states that Los Angeles, as a "public entity, is not liable for injuries arising out of acts or omission of its employees except as provided by statute." The relevant section says that a public employee is immune for "an injury caused by his (sic) failure to enforce an enactment." Egerton said, "That alleged conduct plainly falls within the purview of the immunity afforded the City under the Government Claims Act… It therefore follows that the City is likewise
immune from liability for plaintiff's alleged injuries."
The Justice added that the "ministerial duty must be obligatory, not merely discretionary." She concluded that here, it was discretionary because of permit language that said, "The City reserves the right to amend, modify, or change the terms and conditions at its discretion." When plaintiffs sought to amend their complaint against the City to allow it to argue that a dangerous condition existed, the opinion ruled that the facts were not sufficient to prove the allegation.
None of Bird's arguments, however, were persuasive to the appellate court. In essence, the company tried to say that it was the rider's negligence, not the company's, that caused Hacala's injuries. The court did not agree, mainly because of the high degree of control Bird has over a rider's actions. The company not only knows where a scooter travels, but it also knows where it is parked and should thus be able to spot hazardous locations within an agreed-upon 24-hour window after parking. Ordinary care was simply not exercised.
Similarly, the court concluded that public policy did not justify "a categorical exception to the default duty of ordinary care to operators of dock-less scooter businesses like Bird."
Subsequent cases will no doubt challenge future courts to properly balance the risks and benefits of allowing e-scooters to block pedestrian walkways and pose hazards to those who do not see them. With hundreds of cities now welcoming scooters due to their environmental benefits and potential to reduce traffic, there are sure to be more lawsuits in the future.