Family of Beaten Inmate Settles Lawsuit With Maricopa County for Nearly $12M
by Nadia El-Yaouti | Jun 20, 2022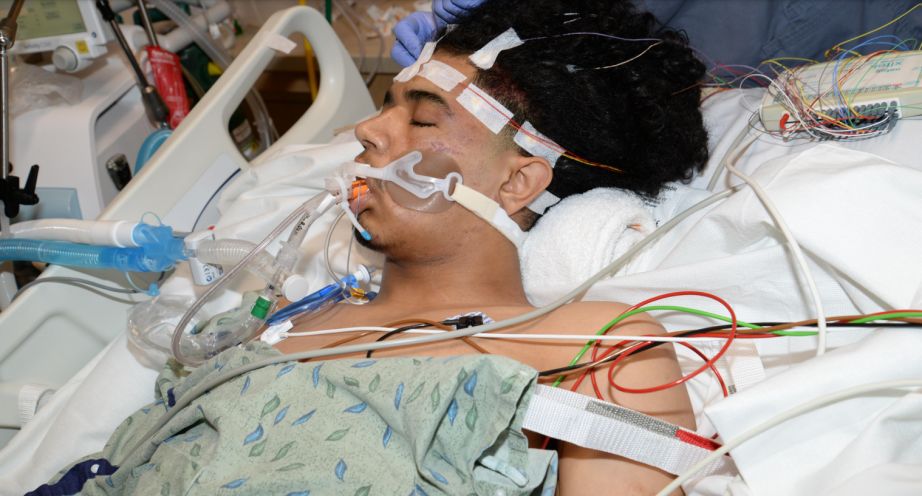 Photo Source: Brian Ortiz was hospitalized and comatose for weeks after the attack. (Scottsdale Injury Lawyers via Phoenix New Times)
A Maricopa County Sheriff's Office has agreed to an $11.75 million settlement after a man was brutally beaten while serving time in the county's Fourth Avenue Jail.
Brian Ortiz was 18 years old when he was brutally beaten In the early hours of May 26th, 2020. Ortiz was behind bars because he violated his probation order for failing to pay a fine in a timely manner.
The brutal beating was caught on jailhouse surveillance and shows Ortiz being beaten by another inmate. Ortiz was lured into the inmate's cell after the inmate asked him to help him look for something. After entering the cell, the inmate hit and kicked Ortiz over 50 times leaving Ortiz unconscious, bleeding from his head, and seizing. According to the timeline, it took over two hours for Ortiz to be taken to a hospital.
The lawsuit describes that following the beating, the inmate moved Ortiz back to his bed and then cleaned up the blood evidence of the assault. Authorities conducted several walkthroughs while Ortiz was still in his bed unconscious. It was not until the 3rd walkthrough that alarms were raised after officers began conducting medical rounds during the walkthrough.
The lawsuit contends that roughly an hour after the assault, officials realized that Ortiz needed medical help at around 9:15 a.m. The officers changed Ortiz and then proceeded to take him to the jail clinic. It was not until 9:55 a.m. that an ambulance arrived to take Ortiz to the hospital.
Following the attack, Ortiz was left comatose for over 2 months. The brutal beating also left him severely cognitively disabled, requiring Ortiz to live in a 24-hour extended living facility. Ortiz is expected to need full-time care for the rest of his life. He's currently learning how to walk again.
The Lawsuit was filed by Ortiz's mother on behalf of her son. The lawyer for the family, Tony Piccuta, details that the lawsuit is a reflection of the negligence the county's jail system and the sheriff's office display toward inmates. Piccuta contends that the county's jail system has a "history of providing inadequate medical care and of failing to address the serious medical needs of its inmates."
County Sheriff Paul Penzone issued an apology to the Ortiz family but detailed that the officers "didn't violate any MCSO policy" in their response to Ortiz.
"Unfortunately, jails are inherently dangerous given many of those incarcerated are violent criminals, like the inmate who attacked Mr. Ortiz," Penzone's statement reads. "Although MCSO meets or exceeds national best practices, the subsequent delay in our recognition of the event and engagement to provide aid occurred due to human and operational shortcomings. This is not an excuse, yet it is a reality in the complex environment that exists within the jail setting."