FDA Releases Recommendations for Labeling Plant-Based Milk Alternatives
by Maureen Rubin, J.D. | Feb 27, 2023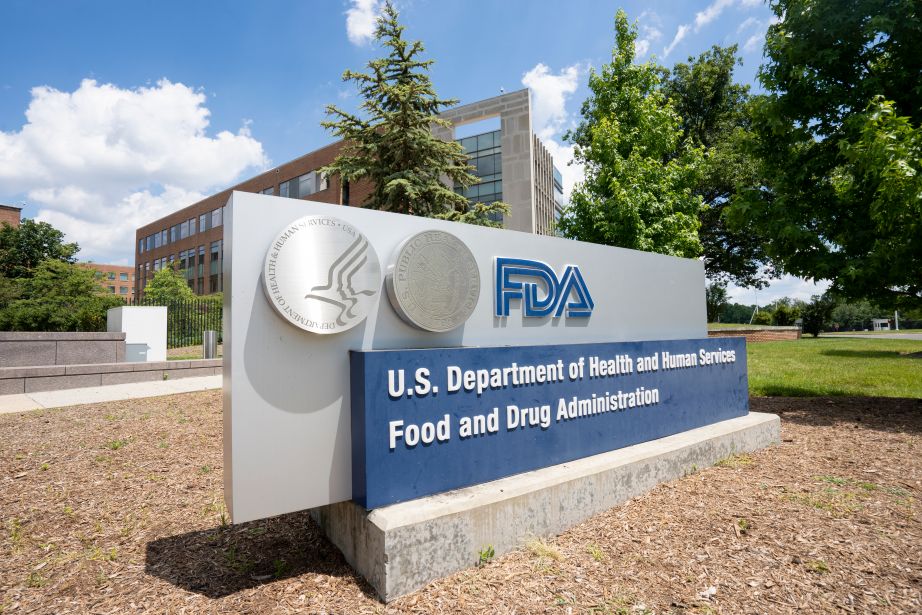 Photo Source: Tada Images - stock.adobe.com
In recent years, grocery shoppers have been given about 15 product choices that all contain the word "milk." There's almond milk, soy milk, coconut milk, quinoa milk, and even hemp seed milk. For five years, the Food and Drug Administration (FDA) has been reviewing the over 13,000 comments it received about whether plant-based milk alternatives (PBMAs) can call themselves "milk." Its new draft regulations say they can, as long as they also explain the nutritional differences between their beverages and the liquid that comes from a cow.
Draft regulations from the FDA released on February 22 show that the agency thinks consumers are smart enough to tell the difference. FDA Commissioner Robert M. Califf, M.D., said in a press release that the Agency "determined that consumers generally understand that PBMA do not contain milk and choose to purchase PBMA because they are not milk."
He said the agency's draft guidance was developed to "help address the significant increase in plant-based milk alternative products that we have seen become available in the marketplace in the past decade." He said that new labels will help consumers make "informed nutrition and purchasing decisions."
Since there are nutritional differences between milk and alternative products, Califf said, those differences should be shown in a "voluntary nutrient statement that compares plant-based products with milk." For example, "The label could say, "Contains lower amounts of Vitamin D and calcium than milk." He explained that consumers want to know the differences because the "nutrients in milk help children grow and develop." But Califf cautioned that "many plant-based alternatives do not have the same nutrients," while others, like fortified soy beverages, do. The labels will help consumers tell the difference.
Susan T. Mayne, Ph.D., the director of FDA's Center for Food Safety and Applied Nutrition, added, "Food labels are an important way to help support consumer behavior so we encourage the use of voluntary nutritional statements to better help consumers make informed decisions."
But the National Milk Producers Federation (NMPF), a trade organization representing the animal-milk industry, does not think labels are enough. It has long been trying to keep all plant-based beverages from using the word "milk" on their containers. NMPF says that calling PBMAs "milk" is an "inappropriate" use of "dairy terminology." Quartz quoted Jim Mulhern, NMPF's president, who wanted to make it clear that PBMAs are not the same as the beverages advertised in the popular "Got Milk?" campaign. "You haven't 'got milk' if it comes from a seed, nut or bean," he said.
A representative of the Good Food Institute, an advocacy organization for plant-based brands, issued a statement that applauded the FDA's action but did not think it was necessary for companies to have to compare the nutritional value of their products with cow's milk. The Institute reports that PBMAs now account for 15% of all retail milk sales.
Former FDA Commissioner Scott Gottlieb, who served under both President George W. Bush and Donald Trump, said on Twitter that the new proposal "strikes careful balance" between plant-based and animal milk. Gottlieb seems to have changed his tune when he suggested in 2018 that no product that doesn't come from a lactating animal should be allowed to call itself milk. "An almond doesn't lactate," he famously said.
The controversy over PBMAs has been raging in recent years and has prompted many arguments from both sides that are both true and false. A 2022 article in Politico criticized the FDA for making food a low priority in the agency where "drugs and other medical products dominate, both in budget and bandwidth." Others think the FDA is paying too much attention to food and wonder if PBMAs should be regulated because they are causing dairy farmers to struggle. But Mother Jones says the real reason that dairy farmers are wary of PBMAs is that milk consumption has fallen by about one cup per day since 1970, long before PBMAs arrived on the scene.
There is still time to tell the FDA about the use of the word "milk." The draft regulations are not final, and additional comments will be received until April 23. Companies do not yet have to follow them, although many do. Check them out in the dairy aisle. Or is it still the dairy aisle?