Holiday Traveler Sues Southwest Airlines Over Mass Flight Cancellations
by Nadia El-Yaouti | Jan 10, 2023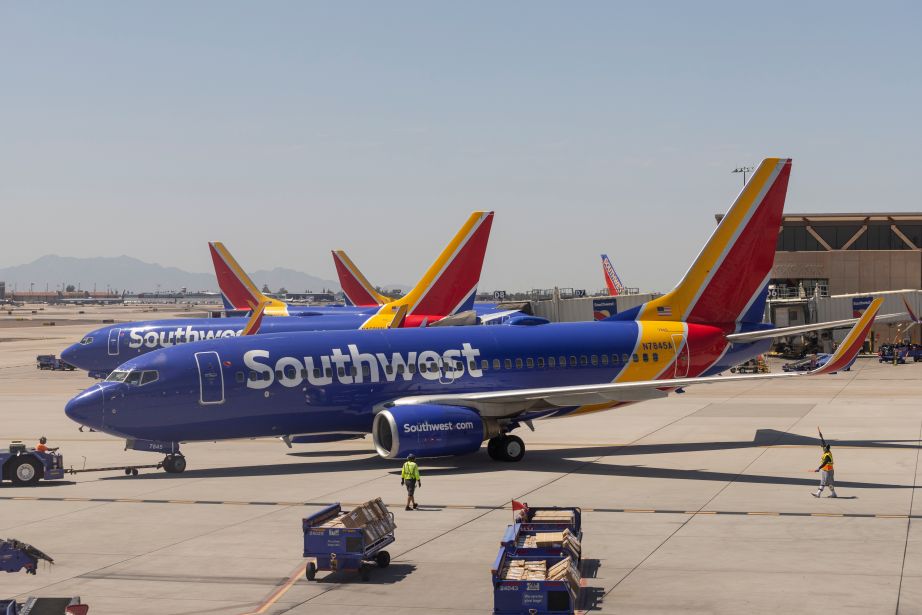 Photo Source: Adobe Stock Image
After a holiday meltdown with its flight services, Southwest Airlines is bracing for another blow after a Louisiana man filed a lawsuit against the airline. The lawsuit was filed in New Orleans Federal Court by resident Eric Capdeville. In his complaint, Capdeville accuses the airline of breaching its passenger contracts and federal law by providing credit toward future flights instead of full refunds. The proposed class action lawsuit is seeking damages for passengers who were on flights that were canceled since December 24th.
Like thousands of other passengers, Capdeville was left stranded during holiday travel after a snowstorm stunted many airports across the nation. While all other leading airlines were able to quickly get back up and running, Southwest struggled for days after. In total, over 15,000 flights were canceled between December 22 and December 30th.
After the holiday storm passed, the airline struggled with getting its aircraft back up in the air because of crew and pilot shortages. The airline's failure to get up and running again also prompted an investigation by the U.S. Transportation Department. Transportation Secretary Pete Buttigieg also went on to call the mass flight cancellations "unacceptable," adding that federal law requires carriers to issue refunds for canceled flights unless a passenger accepts an offered rebooking.
According to analysts, Southwest struggled to get stranded customers where they were going largely because of their "point-to-point" flight operating system. Unlike The "hub-and-spoke" operating system many other airlines use, Southwest was not able to feed shorter flights to and from larger airports.
In addition to its inefficient flight operations, a lack of workers due to mandatory overtime and employee callouts over COVID-19 and RSV infections caused Southwest to be unable to staff available planes.
Capdeville explains in his lawsuit that on December 27th he was traveling with his daughter from New Orleans to Portland, Oregon. However, after his flight was canceled, he alleges that the airline was unable to accommodate him on another flight. He was also unable to secure a full refund for his canceled flight.
"Southwest's Contract of Carriage mandates refunds in this situation as well as full compensation for incurred costs and resultant cancellations for the failure of the carriage contract," the lawsuit explains. "Due to Defendant's cancellation of their flights, Plaintiff, and all putative class members cannot use their airline tickets through no fault of their own and they are not getting the benefit of their bargain with Defendant."
Additionally, Capdeville contends that the airline continued to breach its contract policy by failing to provide refunds within a week to individuals who had tickets that were unexpectedly canceled.
During the airline's meltdown, Southwest issued several apologies and updates to affected customers. The airline's CEO Bob Jordan shared, "I know that no amount of apologies can undo your experience." He added that the company was acting "with great urgency" to issue refunds, locate lost baggage, and handle the influx of requests for reimbursement of costs travelers incurred as a result of being stranded.
Additionally, the airline shared that it would reimburse stranded fliers with 25,000 frequent-flier points if they had a canceled flight between December 24th and January 2.