Kanye West, AKA Ye, Accused of Battery After Punching Man, Admits He Did it, Yet Says He Suffers From Bipolar Disorder, Which May Offer Protection Under CA Law
by Diane Lilli | Jan 20, 2022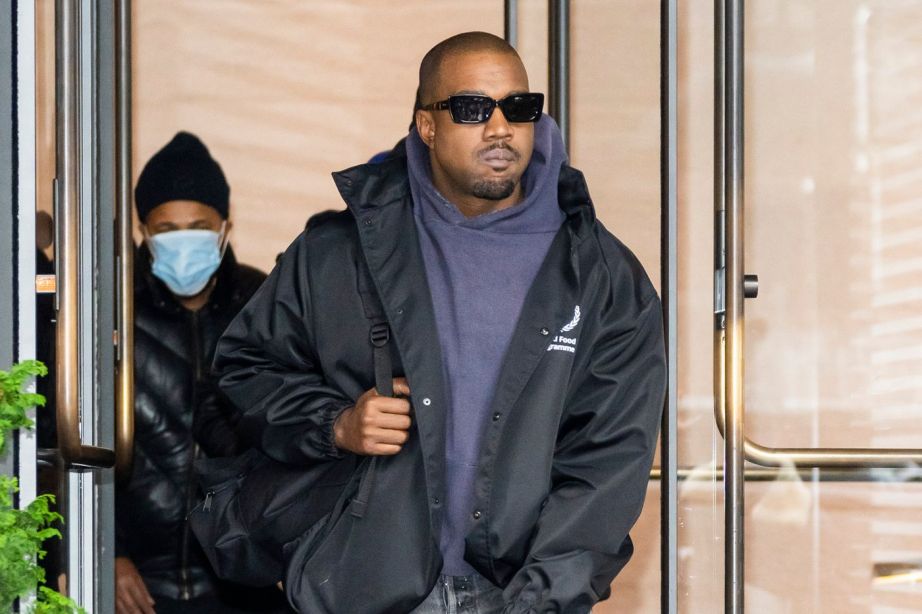 Photo Source: Kanye West, AKA Ye. (Gotham/GC Images via The Cut)
If a celebrity readily admits guilt to punching someone, what are the repercussions? And, if that celebrity suffers from bipolar disorder, what does that mean for him if he is charged with a battery offense? These questions will be addressed as investigators named Kanye West, 44, now known as Ye, as a suspect in a battery offense on Thursday night in Los Angeles.
The victim, a male stranger to the mega-celebrity, was punched in front of the Soho Warehouse, a trendy nightclub, at about 3 AM.
In an interview on Hollywood Unlocked, the famous singer, songwriter, and fashion designer said he did hit the man in question. Ye said the man "wasn't a fan" and was getting autographs "to make money from them."
To West/Ye, this wasn't acceptable. "This is someone who is using your image, who probably never listened to your songs," he said about the victim, who was an autograph seeker.
Battery is the criminal offense of intentional touching of another in an angry manner or the intentional use of force or violence against another. Grabbing someone's arm, pushing or punching a person, or striking a victim with an object all are crimes of battery.
West/Ye, in the interview, admitted his guilt.
"It was 3 a.m. in front of the Warehouse," he said. "I'm saying, 'You don't know what I'm dealing with right now.' I just finished these two songs, I came from the studio. And this dude, he just had this real attitude, like, 'What you gonna do? And see that?' Imma just tell you, that blue COVID-19 mask ain't stop that knockout, you know what I'm saying."
After a night of partying with Madonna, Floyd Mayweather and new girlfriend Julia Fox, Kanye West, now known as Ye, decided to stay out late and record some new songs at his studio.
The Los Angeles Police Department (LAPD) released a statement, saying officers responded to a call at 3 AM.
"A battery report was completed with Kanye West as a named suspect. No arrests have been made and the incident is being investigated by our Newton Division," they noted.
West is reported to have hit the victim three times. There is video of the altercation and at the scene. In footage showing the victim holding his head in pain, West/Ye is shown yelling at a woman trying to calm him, screaming "Get away from me" after she says, "I am your family. Give me your hand."
He is currently going through a divorce from fellow celebrity Kim Kardashian and is reportedly having a difficult time with the breakup of their marriage. West/Ye, 44, also suffers from bipolar disorder, a condition causing sufferers to experience bouts of severe depression and episodes of mania.
In LA, California Penal Code (PC) 242 makes it a criminal offense to intentionally and unlawfully touch someone else in a harmful or offensive manner without their consent. This includes punching, kicking, poking, slapping, spitting on someone or kissing someone against their will.
Depending upon the injuries to the victim, a battery offense in LA can be a misdemeanor and can carry up to one year in county jail. However, a perpetrator may also be charged with a felony offense, which can carry a prison sentence of two, three, or four years.
Since 2019, however, California does offer legislation and protection for anyone suffering from mental disorders, including bipolar disorder, in cases of battery and other crimes.
Under Penal Code Section 1001.36, people charged with a misdemeanor or felony offense may be granted pretrial diversion if they suffer from certain listed mental disorders, including bipolar disorder, and the court finds that the mental disorder was a "significant factor in the commission of the charged offense." A qualified mental health expert must also state that the defendant's symptoms motivating the criminal behavior would respond to mental health treatment. The judge must also believe the defendant "will not pose an unreasonable risk of danger to public safety…if treated in the community"
A defendant who agrees to diversion waives their right to a speedy trial and agrees to undergo mental health treatment. Under pretrial diversion, any prosecution is temporarily or permanently postponed while the accused undergoes treatment. If the defendant satisfactorily completes the diversion period, which could last as long as two years, the criminal charges are dismissed.
In addition to undergoing treatment, the court could require the accused to pay restitution to the alleged victim.
At this time, the admission of the battery by West/Ye; the videotaped evidence showing his emotional state of mind, and reports from eyewitnesses must be considered with the investigators' knowledge that this celebrity suffers from bipolar disorder.
The LAPD has not yet made a further statement.