Military Student, Deemed 'Unfit' Due to HIV, Sues Armed Services Officials After Being Dropped and Banned From National Guard and Training Corps
by Diane Lilli | May 16, 2022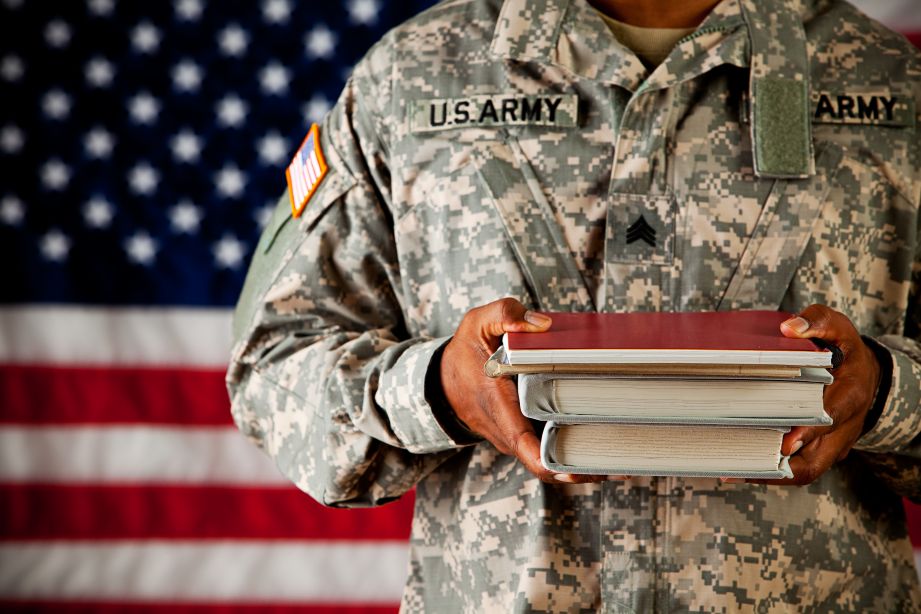 Photo Source: Adobe Stock Image
A 20-year-old Latinx military college student, identified as 'John Doe' in legal documents, tested positive for HIV and was deemed 'unfit' and then kicked out of the Vermont Army National Guard and Reserve Officers' Training Corps (ROTC) last week.
In this challenge to US military policies, this lawsuit signals a new legal fight in the ongoing battle against discrimination against people with HIV who seek to participate in military service as officers, among other roles.
The Norwich University student filed a Federal Civil Rights lawsuit alleging officials of the armed service dropped him as 'unfit' after he tested positive for HIV. The suit asks the court to overturn and invalidate the military regulations that resulted in the student being dropped by the ROTC and the Vermont Army National Guard.
Court documents filed in Burlington, Vermont, state the Massachusetts native student's suit stems from his October 2020 HIV-positive test when he was a sophomore at Norwich University, located in Northfield, Vermont. Norwich University is over 200 years old and states it is "the nation's oldest private military college and the birthplace of ROTC, serving a diverse student body that reflects the world today."
The plaintiff states he was dropped as 'unfit for service' from both the Reserve Officers' Training Corps and the Vermont Army National Guard after his HIV test was positive, despite facts proving he is in good health. In court documents, he states he is not only healthy and asymptomatic but is also being successfully treated with an antiretroviral therapy protocol that makes his HIV viral load undetectable.
John Doe's physical also stated he has no physical disabilities or limitations due to his HIV status.
Court documents state the student was also notified he would not be eligible for a scholarship via the ROTC or any benefits as part of military service, including a Vermont tuition waiver, and also medical and dental insurance.
After filing the suit, 'John Doe' released a statement via his attorneys, saying he wants to be reinstated with his military standing so he can serve in the military just like his grandfather and uncles did in the past.
Boston non-profit organization 'Lawyers for Civil Rights' represents the student and filed the suit with redacted documents of his discharge documents. In these documents, it shows he was dropped from the ROTC because he is not "medically qualified."
The laws regarding health conditions in the Department of Defense (DOD) regulations include HIV as a condition that causes the immediate disqualification of any participant, stating "it is DoD policy to: a. Deny eligibility for military service to persons with laboratory evidence of HIV infection for appointment, enlistment, pre-appointment, or initial entry training for military service pursuant to DoDI 61."
However, in April 2022, a Federal Judge in Virginia ruled that US service members who are also HIV-positive cannot be discharged or stopped from being military officers just because they have HIV.
Lawyers for Civil Rights argues in court documents that the HIV DOD policies, created in the early days of HIV in the 1980s, are antiquated.
The attorneys state in the suit, "A generation after they were first developed, the military's policies are highly anachronistic and fail to reflect current medical reality. Advances in medical treatment and prevention have transformed HIV from a progressive, terminal disease to a manageable condition."
The suit claims that the DOD's "policies and practices, prevent Plaintiff and other similarly-situated individuals who are HIV-positive from serving their country (and are based on) outdated science…(that) violate Equal Protection, the Administrative Procedure Act (ACT), as well as the Due Process Requirements of Fifth and Fourteenth Amendments."
The attorneys also argue in the lawsuit that the student is not protected by the new Virginia federal judges' ruling since he is not already an active member of military service.
Regarding his suit, the student speaks of his passion for military service cine he was a young child.
"I am filing this lawsuit to prevent the military from arbitrarily discriminating against people living with HIV," said John Doe. "I also hope that this lawsuit can return my dream of a military career to me."