NYC Mayor Announces New Directive to Involuntarily Hospitalize Severely Mentally Ill Individuals
by Nadia El-Yaouti | Dec 06, 2022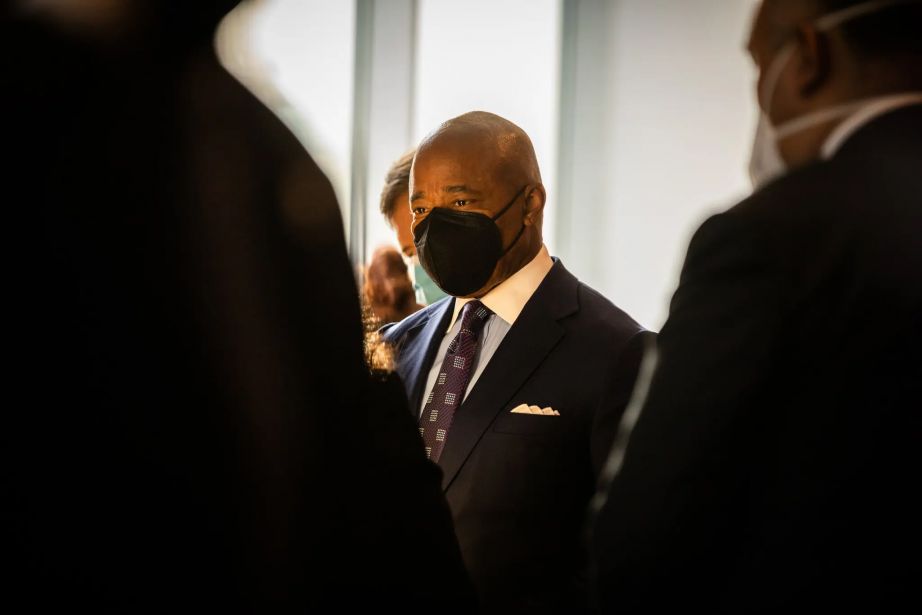 Photo Source: In a speech on Tuesday, Mayor Eric Adams issued a directive telling city agencies to transport people with severe mental illness to hospitals. (Benjamin Norman for the New York Times)
New York City Mayor Eric Adams is making national headlines over his latest initiative to combat the needs of homeless individuals throughout the city. Last week, Adams announced his new guidelines titled Mental Health Involuntary Removals.
Under this new policy, individuals, mainly those who are homeless, can be involuntarily hospitalized if they are observed to show signs of serious harm or injury to themselves or others. Additionally, individuals who show signs of "unawareness or delusional misapprehension of physical condition of health" could be involuntarily hospitalized for a psychiatric evaluation if responding officers and medical professionals deem it appropriate.
Throughout the nation, metropolitan areas including New York, San Francisco, and Seattle have battled unprecedented levels of homelessness, addiction, and mental health crises over the past couple of years. Through his latest directive, Adams plans to expand upon current legislation to treat individuals suffering from severe mental illness in order to help curb homelessness.
Currently, the city does support homeless individuals who are brought to hospitals if they show signs of severe mental illness. However, these individuals are released back into the public within a few hours or days after they show signs of improvement, according to the mayor. This new initiative aims to keep individuals hospitalized until a detailed plan is in place for them to reintegrate safely back into the public.
With this new initiative, responding police and peace officers will be trained to determine whether an individual is a threat to themselves or others even if "no recent dangerous act has been observed." If responding officials believe that the individual in question meets the guidelines to be involuntarily transported to a hospital for further evaluation, the individual can be transported. Once at the hospital, medical professionals will make the final determination of whether that individual will remain hospitalized or not. This latest directive is not entirely new but instead is built upon pre-existing guidelines under the state's Mental Hygiene Law
During a press conference in city hall last Tuesday, Adams emphasized the need for "compassionate care" to unhoused individuals battling serious mental health issues.
"The man standing all day on the street across from the building he was evicted from 25 years ago waiting to be let in; the shadow boxer on the street corner in Midtown, mumbling to himself as he jabs at an invisible adversary; the unresponsive man unable to get off the train at the end of the line without assistance from our mobile crisis team: These New Yorkers and hundreds of others like them are in urgent need of treatment and often refuse it when offered," the mayor said during the conference.
While the Mayor's policy comes from a well-intentioned place, many critics have blasted the initiative as a bandage over a deeply rooted issue. Advocacy groups argue that the involuntary removal of homeless individuals suffering from severe mental issues simply treats the symptoms of homelessness and serious mental health illnesses and does not actually address the root cause of both.
Following the mayor's press conference, policy director for the Coalition for the Homeless Jacquelyn Simone shared through a statement, "Mayor Adams continues to get it wrong when it comes to his reliance on ineffective surveillance, policing, and involuntary transport and treatment of people with mental illness," Simone explained. "Homeless people are more likely to be the victims of crimes than the perpetrators, but Mayor Adams has continually scapegoated homeless people and others with mental illness as violent."
The mayor's office has pushed back against those who disagree with the new policy. Eva Wong, the director of the Mayor's Office of Community Mental Health explained that "These new protocols and trainings will ensure that agencies and systems responsible for connecting our community members with severe mental illnesses to treatments are working in unison to get them the support they need and deserve."
The city maintains that officials will undergo necessary training in order to ensure the directive is as successful as possible. These compassionate care trainings have already been required of some officers, but not all officers are fully certified.
Like many metropolitan areas, New York City has seen a spike in the homeless population. As of September, there have been over 60,000 homeless people, 19,310 of which include homeless children, sleeping in New York City's main municipal shelter system according to the Coalition for the Homeless.