'Real Housewives' star Jen Shah sentenced to 6 1/2 years for telemarketing fraud
by Nadia El-Yaouti | Jan 16, 2023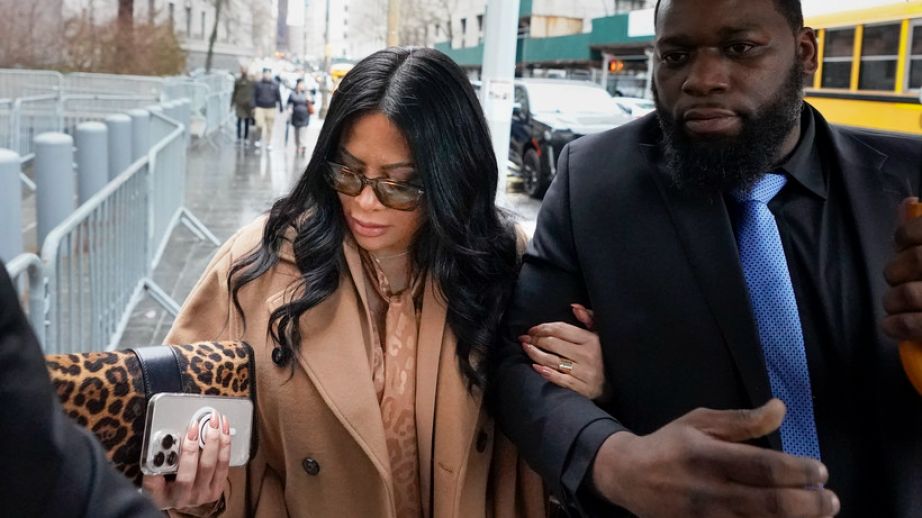 Photo Source: Jennifer Shah arrives to federal court in New York, Friday, Jan. 6, 2023. (AP)
Once a household name, Jen Shah, 49, will now exchange her fame for a prison sentence after being found guilty of defrauding thousands of unsuspecting victims for over a decade.
The former cast member of The Real Housewives of Salt Lake City was sentenced to six-and-a-half years by New York District Judge Sidney H. Stein after Shah was found guilty of a telemarketing scam that targeted victims throughout the nation, particularly the elderly.
Shah rose to television stardom in 2020 after her role on the Real Housewives of Salt Lake City. Both on and off the show, however, castmates and viewers questioned how Shah's wealth was made. In 2021, during the filming of season two of the reality show, Shah and her assistant Stewart Smith were both arrested. The fraud case against Shaw continued to develop during the show's filming. After initially pleading innocent, it wasn't until July 2022 that the reality star pleaded guilty to conspiracy to commit money laundering and wire fraud in connection to a telemarketing scheme.
Soon after her arrest, a press release by Manhattan U.S. Attorney Audrey Strauss shared, "Jennifer Shah, who portrays herself as a wealthy and successful business person on 'reality' television, and Stuart Smith, who is portrayed as Shah's 'first assistant,' allegedly generated and sold 'lead lists' of innocent individuals for other members of their scheme to repeatedly scam."
According to law enforcement officials, starting in 2012 up until March 2021, Shah and her assistant Smith were behind a wide-ranging telemarketing scheme that targeted online business owners and victims, many of whom were age 55 or older.
As part of the fraud scheme, targeted victims were sold "Business Services" which essentially had no value or real benefit to the targeted victims. In conjunction with these business services was the sale of the personal information of other victims, many of whom were already susceptible to scams. Personal information including contact info, names, and addresses collected through lead generation was resold to other individuals, despite Shah's knowledge that the leads had no real value.
Judge Stein explained that Shah bought the leads and then sold them to others who were operating on the telemarketing sales floor. At one point, Shaw actually ran and operated one of those sales floors herself.
In addition to the six-and-a-half-year sentence, Judge Stein ordered Shah to forfeit $6.5 million, jewelry, numerous designer handbags, and dozens more counterfeit items. Upon her release, she will also be required to pay over $6.6 million in restitution. Additionally, Shaw was ordered to complete a five-year supervised probation period.
Shah's former assistant and co-conspirator Stewart Smith is still waiting to be sentenced. Shah is set to begin her sentence on February 17th. And while it's not yet clear where she will serve her sentence, her attorney has requested that she be housed in a minimum-security federal prison for female inmates in Texas.