Under New York's one-year "Adult Survivors Act," a woman charges Mike Tyson of raping her in the 1990s
by Diane Lilli | Jan 26, 2023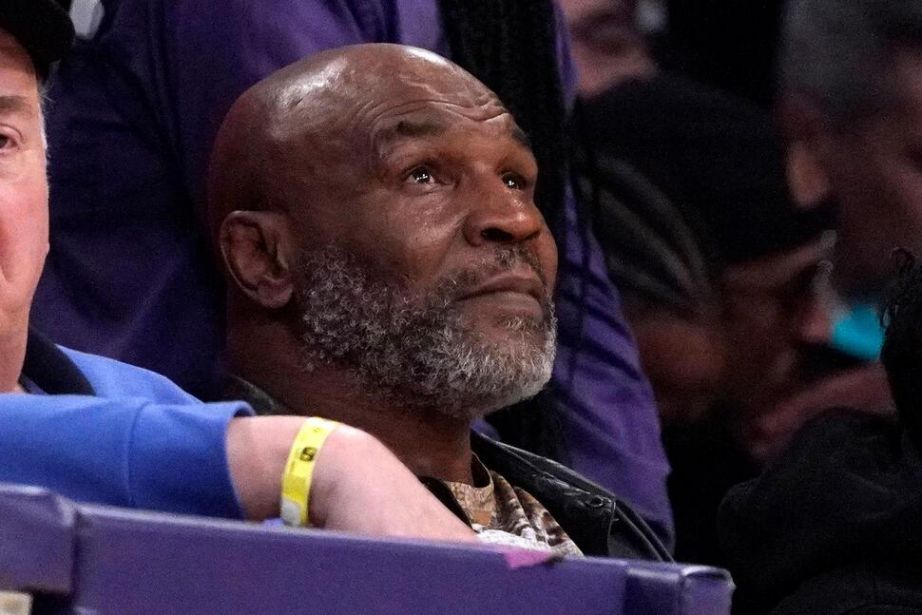 Photo Source: Mike Tyson watches the first half of an NBA basketball game between the Los Angeles Lakers and the New Orleans Pelicans, Feb. 27, 2022, in Los Angeles. A woman has accused former heavyweight boxing champion Tyson of raping her sometime in the early 1990s in a lawsuit filed in January 2023, in Albany, N.Y. (AP Photo/Mark J. Terrill, File)
If this news story sounds familiar, that's because it is. In a case echoing past rape charges from the 1990s, a woman filed a lawsuit against former heavyweight champion Mike Tyson this week. The woman claims that Tyson raped her while they were in a limousine in Albany, New York.
This is not the first time Mr. Tyson has been accused of rape. Back in the heady days of the nineties, the famously popular heavyweight champion of the world Mike Tyson was accused of raping a beauty contestant, Desiree Washington.
In the 1995 rape case, which became the top news story for almost a year, Ms. Washington accused Tyson of raping her in Indianapolis. Mr. Tyson was found guilty and served three years in prison for his crime.
The current unnamed accuser, who wishes to remain anonymous, filed her lawsuit against Mr. Tyson under the new "Adult Survivors Act," where people in New York have a one-time window to sue someone over sexual abuse from any time in history. New York will waive all deadlines for filing sexual abuse allegations so that survivors can seek justice and compensation for sexual assaults from years ago.
In her affidavit, the accuser alleges she got into Mr. Tyson's limousine willingly, but that he started to touch and kiss her without her consent.
"I told him "no" several times and asked him to stop, but he continued to attack me," the woman said. "He then pulled my pants off and violently raped me."
An attorney for the anonymous woman said that he had investigated her claims and that he discovered her charges are "highly credible."
Other allegations from Mr. Tyson's past include his ex-wife Robin Givens, who alleged that during their eight-year marriage in the 1980s, their time together was filled with "unprovoked rages of violence and destruction."
″My husband, Michael Gerard Tyson, has throughout our marriage been violent and physically abusive and prone to unprovoked rages of violence and destruction,″ Miss Givens said in her divorce petition.
The "Adult Survivors Act" is expected to attract a very large number of lawsuits. The new law follows on the heels of the "Child Victims Act" which offered a two-year window in 2019 for lawsuits against child abusers. During the two-year time frame, about 11,000 people sued individuals, churches, schools, scout groups, hospitals and other organizations over abuse they had suffered as children.
New York Governor Kathy Hochul signed the new law in April 2022. New York state started accepting suits under the "Adult Survivors Act" on Thanksgiving Day in 2022 and will continue to do so until November 23, 2023. The new law allows anyone over 18 to seek civil remedies in court against any alleged sex abusers.
The Act is available for anyone who could not otherwise file a sexual assault case due to the statute of limitations, which in New York is now between 5 - 20 years.
Beyond rape, the "Adult Survivors Act" allows victims to sue for, among other acts, "sexual abuse; forcible touching; and 'spiking' for sexual assault, when a victim is unknowingly given drugs or alcohol."
The number of people filing suits is not public, but it is expected to be large and include private and public persons. One famous person expected to be sued under the Act is former president Donald Trump.
E. Jean Carrol, a well-known writer for Elle magazine, alleges that Trump raped her in the mid-1990s in a department store dressing room. She is already suing Trump for defamation, based upon Trump's denials and negative comments about her in the press, which she claims damaged her reputation. Now, under the new Act, Ms. Carrol can sue for the alleged battery.
Trump denied all charges. Some of his comments about the allegations included, "I've never met this person in my life" and "She's not my type."
The new law also allows for suing negligent organizations and even the estates of people who have died.
Some of the non-celebrity cases that have been filed include that of New York City gynecologist Robert Hadden, who was charged with molesting many women while they were examined. Though Hadden was convicted of sex abuse charges in 2016 and lost his medical license, he did plead not guilty to federal charges that accused him of sexually assaulting numerous young patients for over 20 years.
These anonymous women may come forward under the new Act. The medical institutions where Hadden worked, including Columbia University Irving Medical Center and NewYork-Presbyterian, have worked out claims with 225 women and settled for $165 million.
These women, in a public statement, said they are considering other claims "irrespective of the Adult Survivors Act."
Survivors of sexual abuse can file claims until November 23, 2023. After filing their lawsuits, their attorneys will lead them through the legal process, including possible additional court filings, discovery, and hearings before a jury or a judge.
The lawsuits, many of which may be from decades ago, will be challenging. Memories fade; DNA may not be easily found, etc. However, attorneys can utilize evidence such as evidence from rape kits, if available; hospital records; survivors' journals; and testimony from the victims' friends, family, and even children.