A Transgender Inmate's Lawsuit Triggers Big Policy Change in New York
by Nadia El-Yaouti | Aug 31, 2023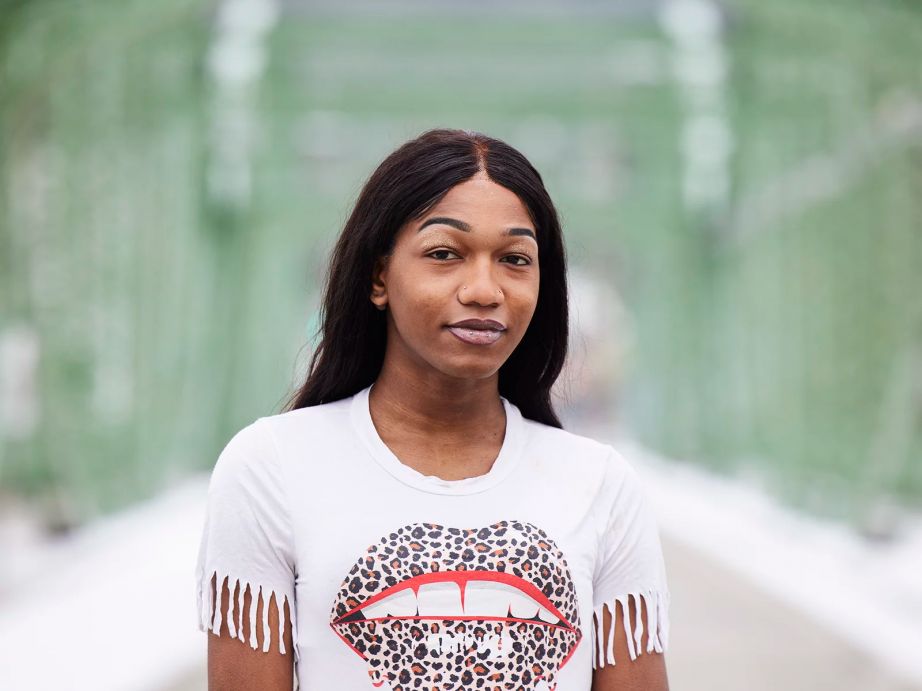 Photo Source: Michael O'Neal/New York Civil Liberties Union via NPR
Members of the LGBTQ+ community are celebrating policy reform regarding transgender rights. The policy change was the result of a lawsuit that was filed by a former county jail inmate in New York.
Makyyla Holland, a 25-year-old Black transgender woman, filed her lawsuit in March 2022 against New York's Broome County after she said she suffered harassment, discrimination, and denial of medical treatment.
Holland says the jail denied her access to medication including her antidepressants and hormone therapy medications. Her lawsuit also accused correctional officers of beating her when she refused to undress in front of male guards and that she was forced to live and share shower facilities with male inmates.
Holland was represented by the New York Civil Liberties Union and the Transgender Legal Defense & Education Fund and filed her lawsuit in the U.S. District Court for the Northern District of New York.
A settlement in her lawsuit was announced last week, awarding Holland $160,000. The settlement also resulted in the implementation of a new countywide policy. Under this new policy, inmates will be allowed access to gender-affirming care and will be housed with other inmates consistent with their gender identity.
The countywide policy comes during a time when transgender rights are being heavily debated. According to recent reporting, the previous tactics at the Broome County Jail negatively impacted inmates. A 2020 report found that since 2011, at least nine inmates have died while serving time at the jail. Activists argue that this number is actually 11.
Activists for members of both the LGBTQ community and incarcerated individuals have emphasized the need to provide medical and mental health care to individuals serving time. A recent report released by the U.S. Department of Justice in February 2020 reinforced this sentiment, sharing that at least half of the deaths in 2016 could have been prevented if the illnesses inmates faced were properly treated.
Holland's lawsuit argued that gender-affirming care falls under the umbrella of critical healthcare treatment and support that inmates are entitled to. Instead of receiving that care, Holland says that transgender inmates just like her have had to suffer needlessly. "Gender dysphoria is a serious condition that, if untreated, can lead to severe psychological harm and suffering, including anxiety, depression, thoughts of suicide, suicide attempts, and other mental health issues," her suit argued.
"Gender dysphoria is highly treatable," the lawsuit goes on. "Like treatment for many other medical conditions, treatment for gender dysphoria is individualized. Depending on the individual's needs, gender affirmation may involve a combination of three main components—social affirmation, pharmacological affirmation, and surgical affirmation."
Settlement negotiations seemingly sided with Holland, with the parties agreeing that such care is critical for transgender inmates. In agreeing to the new policy changes, the county jail will comply with federal and state laws that prohibit the discrimination or mistreatment of transgender individuals.
The new policy changes will include the following protections:
Inmates will be housed depending on their gender identity and in units with the sex designation the inmate feels is the safest for them.
Inmates will be allowed searches conducted by officers of the gender they feel will be the safest to perform the search.
Jail staff will be required to respect an inmate's gender identity, including using their preferred name or pronoun.
Inmates will be given access to clothing and trailer items consistent with their gender identity. Access to gender-affirming items such as wigs, binders, and gaffs will also be provided.
Inmates will have access to medical care free from discrimination on the basis of gender identity, gender expression, sexual orientation, or sex. Inmates will also be provided access to medical care for gender dysphoria.
The policy change has been celebrated statewide and nationally. Activist groups are praising the new policy as one that should be adopted and implemented into the justice system nationwide.
"No one should be subjected to violence, illegally strip-searched, denied necessary medical care, or forced into unsafe housing conditions while in jail, and we are pleased that Broome County has agreed to implement policies that will better protect transgender people's safety while in custody," shared Shayna Medley, Senior Litigation Staff Attorney at the Transgender Legal Defense & Education Fund.
The settlement serves as a big win for protecting transgender rights in the state. Despite the nationwide sentiment looking to curb these rights, lawmakers alongside the New York Civil Liberties Union have been working to pass the Gender Identity Respect, Dignity and Safety Act. Under this act, all protections for transgender individuals including the new policies implemented under Holland's settlement will be codified into law.