Camden County, NJ Agrees to $10M Settlement With Man Who Was Left Paralyzed After Police Encounter
by Nadia El-Yaouti | May 16, 2022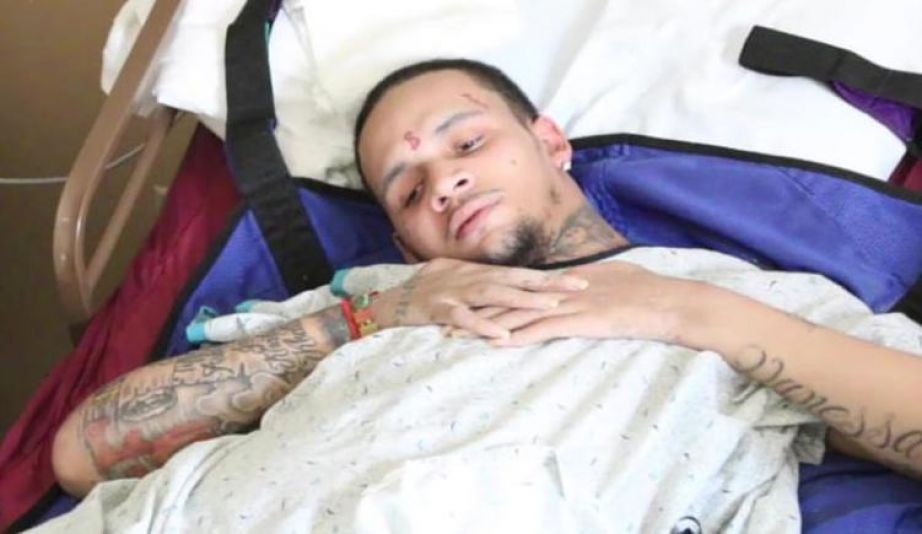 Photo Source: An image taken from a video released by Ingram's attorney. (Attorney Beth Baldinger/CNN)
In what is believed to be the largest settlement of its kind, a New Jersey man has agreed to a $10 million settlement with Camden County following a police encounter that left him paralyzed.
In 2014, Xavier Ingram was left paralyzed in his arms and legs after a police encounter resulted in three officers grappling with him and using excessive force. Ingram, who was 21 years old at the time of the incident, described the police encounter from his hospital bed as he testified before a jury during his civil trial in March. He shared that after he fell while running away from the police, three officers began to strike and beat him. Ingram recounts that one officer then stepped on his neck which ultimately caused the injuries that left him a quadriplegic. Ingram, who is now 28, will live the rest of his life in a rehabilitation facility under medical assistance.
According to local reports, Ingram shared with the court, ​​"It was like a nightmare." He detailed, "I thought it was a dream. I thought I would be able to wake up and be able to walk again."
As a result of the encounter, Ingram suffered damage to his spinal cord and displaced vertebrae.
Ingraham came in front of the jury after filing a civil rights lawsuit against New Jersey's Camden County, the police department, and the officer who used excessive force on him. In addition to recounting his experience, Ingram detailed that he was not given proper medical treatment and that the police department was negligent in failing to properly train and supervise the officers who were involved in the encounter.
While lawyers for the police department and the county argued that Ingram's quadriplegia was the result of his own self-inflicted injury, Ingram's lawyers were able to paint a different picture. They argued that the police officers were profiling him before they began their pursuit. Ingram's lawyers also said that Ingram ran because he had an outstanding warrant related to a driving violation. Despite his reasoning for running, it did not warrant the excessive force the officers displayed the lawyers defended.
The civil trial spanned over two weeks in a Camden federal court but concluded in a mistrial. The mistrial called for another hearing to take place; however, the county's insurance company moved forward to settle the case.
County spokesman Dan Keashen shared that he did not believe the settlement was the right decision. He added that the county had agreed to the settlement "based on an insurance carrier making a business decision and forcing the hand of Camden County."
The Camden County police also asserts that the injuries sustained by Ingram were due to "an accident of his own accord."
As part of the settlement, Camden County contends that they did nothing wrong and were not guilty of the accusations made by Ingram and his lawyers.