Virginia Mom Accuses School District of Hiding Daughter's Gender Transition
by Nadia El-Yaouti | Sep 15, 2023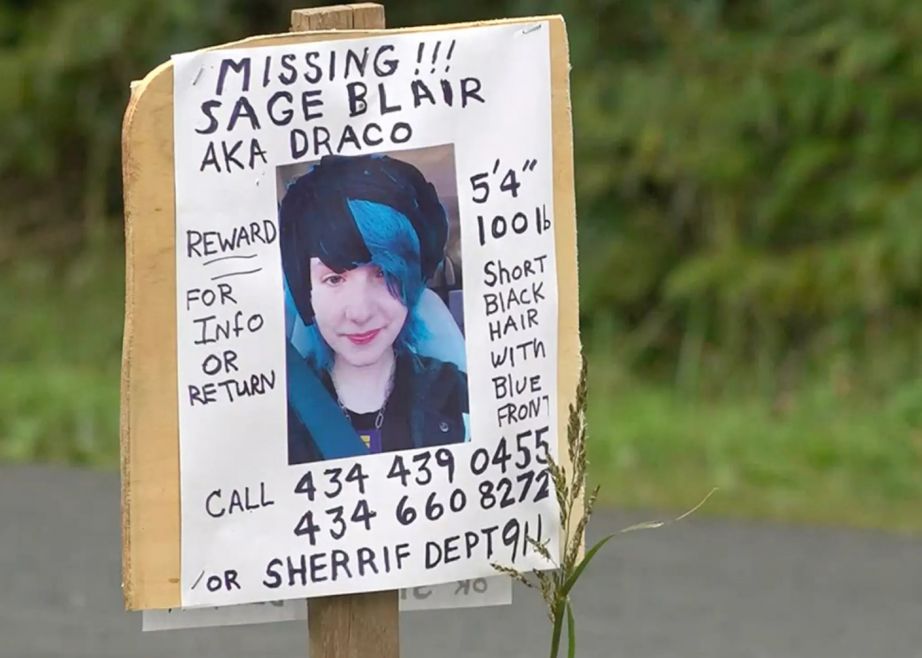 Photo Source: New York Post via WDBJ
One Virginia mom has filed a lawsuit against her child's high school after she says school officials secretly transitioned her daughter into a male, causing a chain of events that ultimately led the teen into the dark world of sex trafficking.
Michele Blair filed her lawsuit in the United States District Court for the Western District of Virginia Lynchburg Division on August 22. Her lawsuit names Appomattox County School Board, district staff, and a Maryland public defender.
Blair argues that the school staff took away "her fundamental parental rights to direct the upbringing of, and physical and mental health decision-making for her daughter" when they began secretly transitioning the child into a male.
The lawsuit, which identifies her daughter as "S.B.," details that the school affirmed her daughter's gender identity when she was 14 by allowing her to use an alternate name and pronouns and use the opposite gender bathroom facilities. School district officials are also accused of withholding "information regarding bullying, verbal, physical and sexual assault that S.B. suffered as a result of her asserted discordant gender identity and use of opposite sex restrooms."
In an interview with the Washington Examiner, Blair shared that the school bullying of her now 16-year-old daughter was severe and that "It was verbal, physical, sexually harassed with constant threats of rape by the male classmates. Despite this, the school encouraged her to use the boys' bathroom."
The lawsuit goes on to explain a horrific series of events that the child had endured, implying that these events could have been mitigated if the child's transition had been made known to Blair.
Because of the bullying her daughter faced at school related to her transitioning, her child ran away from home and was kidnapped by an adult male who drugged and raped her. The man went on to take the child to Washington D.C. and Maryland where she was drugged and raped again by at least two other men. The lawsuit alleges that Blair's daughter was trafficked out to other men before she was rescued by FBI agents in Baltimore, Maryland.
Despite the teen's horrific ordeal coming to an end, Blair says the nightmare continued. Upon her rescue, Blair's child was assigned representation by Maryland public defender Aneesa Khan. Khan learned that the teen identified as a boy at school and was treated as such. The lawsuit alleges that Khan made "material misrepresentations to S.B. regarding her parents and convinced the traumatized S.B. to lie about the Blairs' conduct so as to deprive Mrs. Blair of rightful custody of her daughter."
Blaire was accused of not supporting her daughter's male gender identity and in turn, Blair's daughter was placed in the temporary custody of the Maryland Department of Juvenile Services ("DJS"). Under Khan's direction, the child was placed in the male facility where she was again "sexually assaulted, exposed to drugs, and denied medical and mental health care."
The experience at the facility led Blair's daughter to run away again, and the teen eventually ended up in the care of an adult male who transported her to Texas. The lawsuit describes the child as being subjected to sex trafficking yet again and that "she was again raped, drugged, starved, and tortured until law enforcement in Texas rescued her and notified her mother who returned her to Virginia."
Blair maintains because the school secretly affirmed her daughter's male gender identity and transition and did not share information with her, as the parent, the series of horrific events that followed could have been avoided.
In an interview with the Washington Examiner, Blair shared, "They stole my right to protect my daughter," adding, "I'm the parent, I am an expert on my child, there is nobody in the school or court system that knows my daughter better than me."
Virginia Governor Glen Youngkin's office has commented on the case by stating that "Sage's tragic story demonstrates the importance of parental involvement." In the statement released by the governor's office, Youngkin spokeswoman Macaulay Porter shared with the Examiner, "For Sage and students, parents, and teachers across the Commonwealth, the governor will continue to empower parents and ensure the privacy, dignity, and respect of all students with the model policies."
Blair says her daughter is currently battling severe PTSD and is working through the complexities of her ordeal through in-patient and outpatient therapy.
The lawsuit is seeking compensatory and punitive damages along with a jury trial.